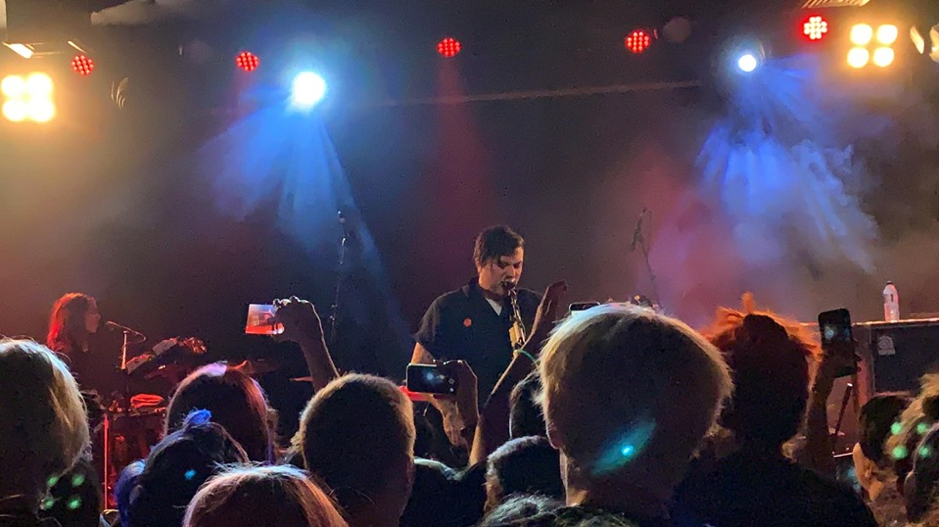 Frank Iero and the Future Violents
Laura Jane Grace and the Devouring Mothers
August 29, 2019
Scala
London, UK
Embarking on their first UK tour with their respective touring bands, it was a match made in punk rock heaven when Frank Iero and Laura Jane Grace decided to go around the UK and parts of Europe with their newest projects: Iero with his new band, the Future Violents; and Grace with her latest band, the Devouring Mothers.
Shaking up the music styles they're known for, the pairing made for an interesting tour and even more so an interesting night in the middle of London. In a small, intimate venue such as Scala, found in the middle of King's Cross in London, the fans had a sense of closeness and appreciation – commonplace within Iero's fandom – making for a heart-warming night…even within the thrashing of the London mosh pit.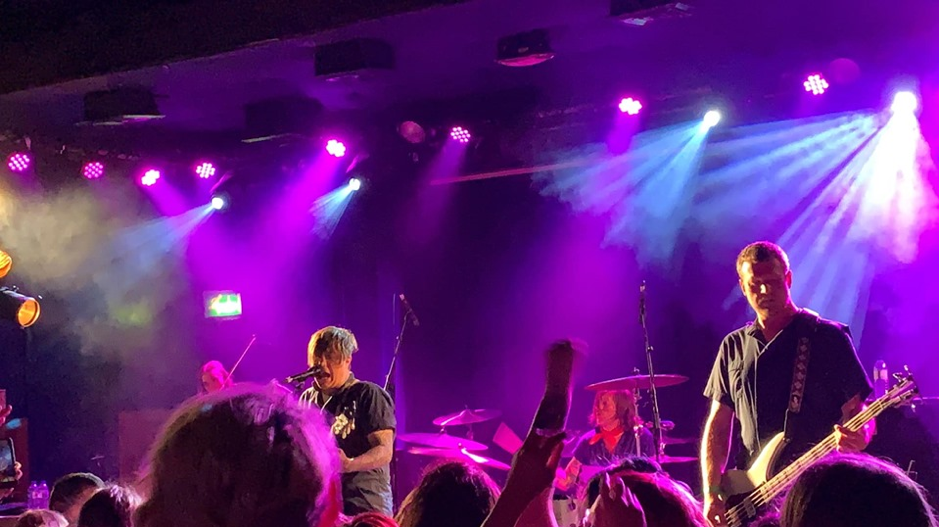 The first of the co-headliners was Frank Iero and the Future Violents, and this is where the mosh pit came into existence. Alongside heavy riffs and catchy drumbeats, the fans were opening a pit as wide as possible, and everyone got pulled in. Laughing, cheering, singing, shoving; who doesn't love a pit? Everyone is trustworthy, friendly, happy, just as they should be when Iero is singing his little heart out onstage.
The two greatest songs of his set were clear as he was closing his half of the night. These were the mid-set delight of his latest single from 2019's Barriers, "Great Party," and of course the set's regular closer, "Joyriding." A staple to every die-hard Frank Iero fan's playlist, "Joyriding" is a song that brings the set to its most fitting and entertaining close. To this day, it's my favourite song by Iero, and hearing it as his goodnight for the show felt so much stronger than it would without the setting of a live show. Here's to "Joyriding" never leaving the setlist!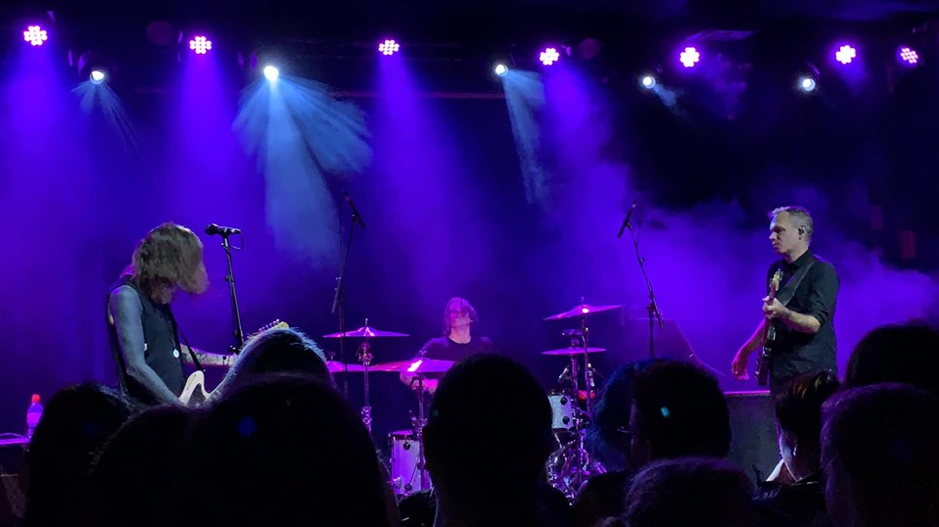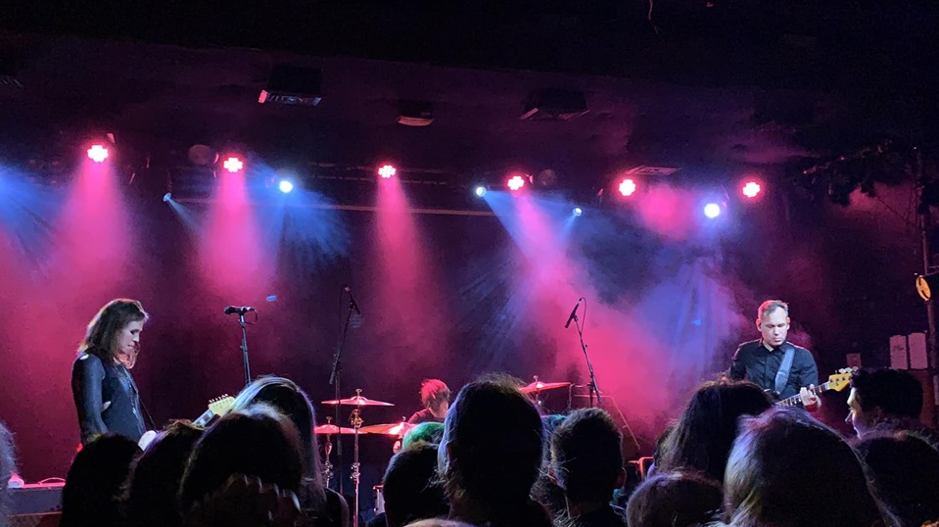 And now for the second half: punk's favourite frontwoman right now, Laura Jane Grace, stormed onto the stage with the Devouring Mothers. Many in the crowd were obviously in attendance as fans of Grace's main band, Against Me!, and possibly taking a chance on this new change of sound for the first time in person – and I hope their eyes and ears were opened and blessed with the depth and honesty woven within these tunes. Grace played the entirety of the Devouring Mothers' record, the 2018 release Bought to Rot, along with occasional covers which the crowd were more than familiar with – a beautiful sight – and the pure joy on Grace's face said more than her lyrics could.
She made her audience cheer, cry, sing along, and even open a pit of their own during a couple of the calmer songs. You can mosh to any song, any style, any genre, and it's still just as stunning to watch and just as thrilling to take part in.
As the night winded down to an end, the band shared their gratitude to the fans before them. With Grace herself folding her hands together, giving her own thanks, it made you feel honoured to be there in the presence of something personal, supportive, and all-around boosting for self-esteem.
If they ever grace the stage again as this soft-punk trio and you haven't caught them live before, I would recommend seeing Laura Jane Grace and the Devouring Mothers live. There's such a different energy than seeing Grace with Against Me!, and it's an energy that you'd wanna embrace and live through.
Don't fight me on this. Everyone needs the Devouring Mothers in their life.