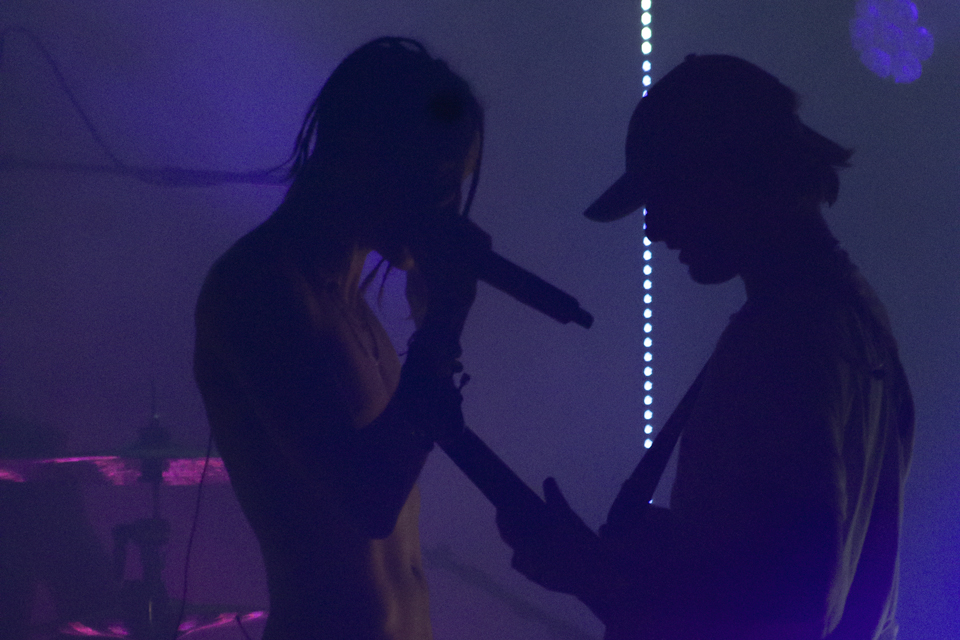 Chase Atlantic
Lauren Sanderson
July 23, 2019
Webster Hall
New York City, NY
Review and photos by Blair Levinger
The teenage girl on the VIP balcony wore an oversized black t-shirt, baggy pants, and a bucket hat. From afar, she could have been mistaken for Billie Eilish. Between sets, as the venue pumped rap music out of the speakers, she jumped and danced with two friends. She was laughing and beaming the whole time, a music-lover having the time of her life.
I don't know who she was, but observing that girl at the Chase Atlantic show at New York City's Webster Hall on Tuesday, July 23, I felt like she represented the entire crowd. Though the show was a late one — 8pm doors, 9pm start — it was 16+, and the audience skewed young. There were teenagers and college students in stylish, sporty clothes, smiling as they enjoyed this sweet spoil of summer break — a hazy night where they could stay up a little later, party a little harder and cheer for their favorite band.
That band, in this instance, was the Cairns, Australia-based trio Chase Atlantic. Initially formed in 2014 by lead singer Mitchel Cave, his guitarist-saxophonist brother Clinton, and rhythm guitarist Christian Anthony, the band was signed by MDDN, the management company headed by Good Charlotte's Joel and Benji Madden, at which point their popularity exploded. Case in point: the Webster Hall show was their second sold-out New York City headliner in less than a year, following a Gramercy Theatre date last November. Though the band primarily describes themselves as "dark alternative pop," their music also incorporates elements of hip-hop, R&B, and rock, resulting in a modern and edgy sound that both carries the spirit of their Warped Tour connections and fits easily into today's rap-dominated landscape. The day after the show, the band hosted a free signing at the NYC headquarters of streetwear brand VFILES — a collaboration that perfectly sums up their Instagram-ready aesthetic.
Opening the show was Fort Wayne, Indiana singer Lauren Sanderson. With her cheerful attitude, reggae-and-rap-infused pop music, and baggy technicolor clothes, she was all sunshine and smiles on stage. Her set sparkled with bubbly energy and an eye on social progressiveness; Sanderson is openly gay, and her pride-themed song "Electric" elicited some of the loudest applause of the night. A Gen-Z Avril Lavigne, she was a delight to watch.
And while the music was moodier, the positive vibes continued throughout Chase Atlantic's set. Their song choices primarily originated from their current album — the bright, trance-y space-themed PHASES — but the band also sprinkled in older hits. From the gloomy hip-hop beats of "Swim" to the pop-punk-influenced "Friends," the setlist showcased the band's range and musical skill. The members — Cave, Cave, and Anthony, accompanied by touring drummer Jess Boyle and bassist Patrick Wilde — were all captivating and charismatic, with an energy that swung between boisterous and ethereal. Standing on a smoke-filled stage and silhouetted against a backdrop of flashing neon graphics, the band had an otherworldly presence that at times had me gasping.
As with Sanderson, themes of social justice were noticeable during Chase Atlantic's set. Several times throughout the night, Mitchel Cave and Anthony hugged each other and kissed, and after one such moment, Anthony raised a rainbow flag to a cheering audience. Like their young fanbase, Chase Atlantic is embracing inclusivity and forward-thinking values, and in doing so they are carving out a significant space for themselves among today's alternative acts.
Which is not to say that there was a sense of serious contemplation at Tuesday night's show. Quite the opposite, the predominate vibe was high-spirited joy. The band shouted out their love for their fans, and the audience danced so hard the floor seemed to bounce like a trampoline. During the encore, the band threw a pool float into the crowd; it disappeared to who-knows-where, as if to say that even though the concert was over, the summer night would linger on.
Chase Atlantic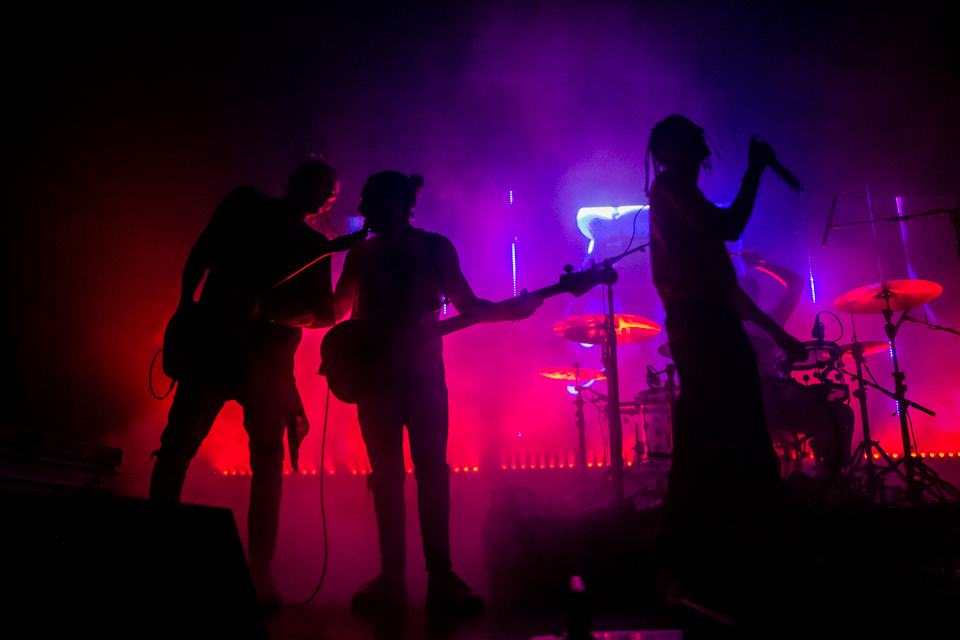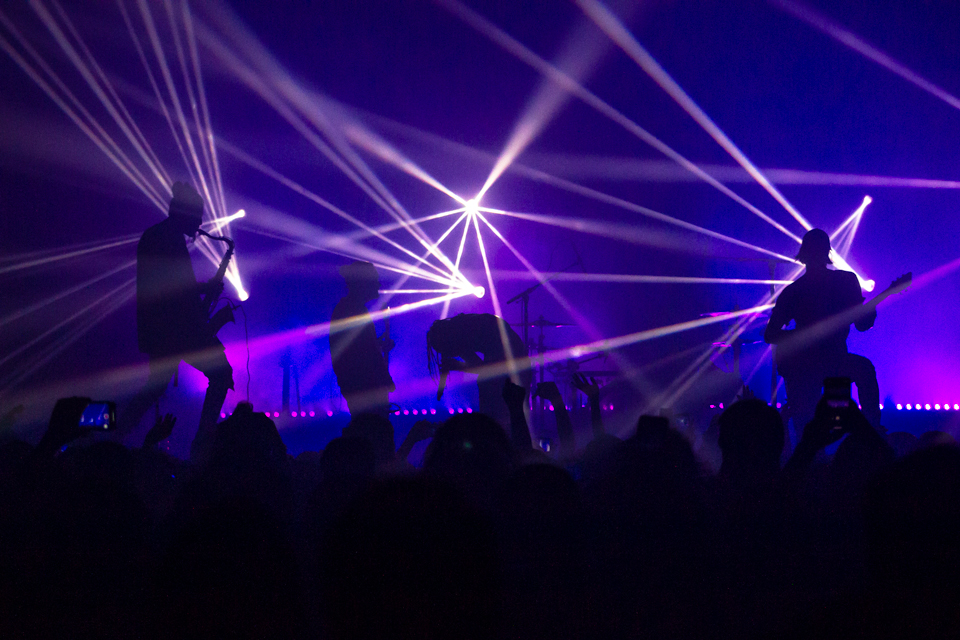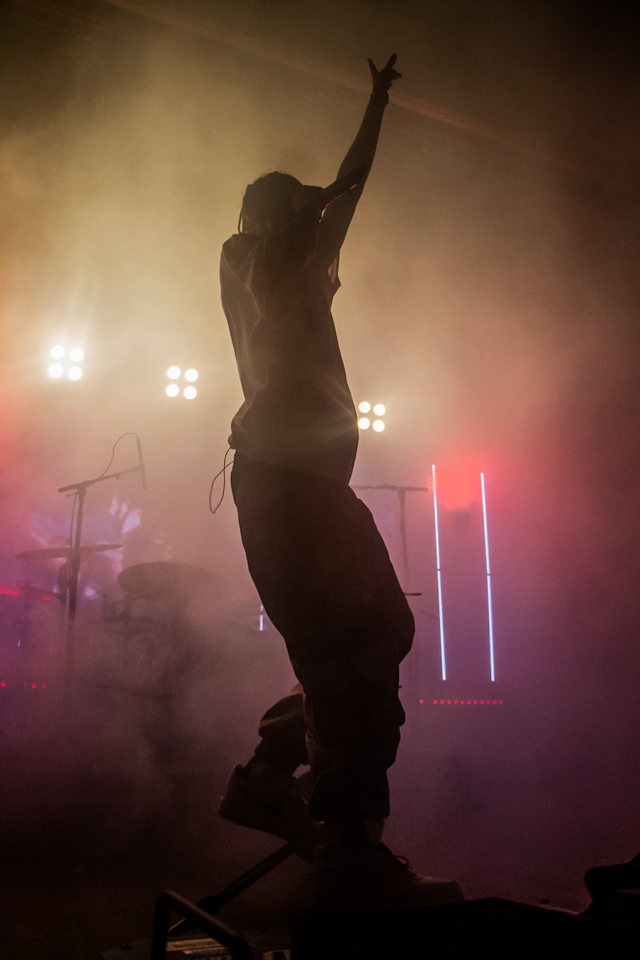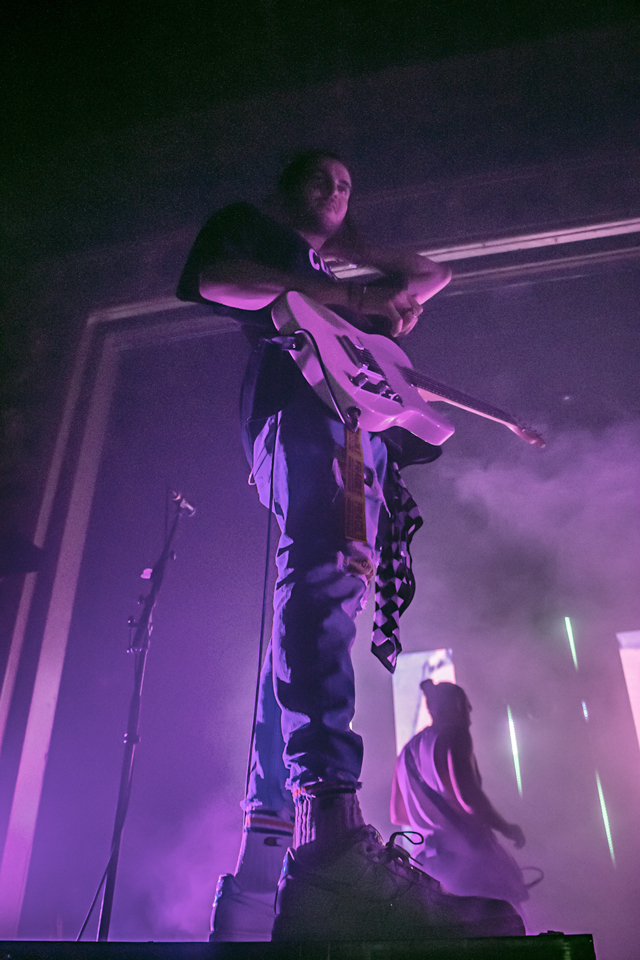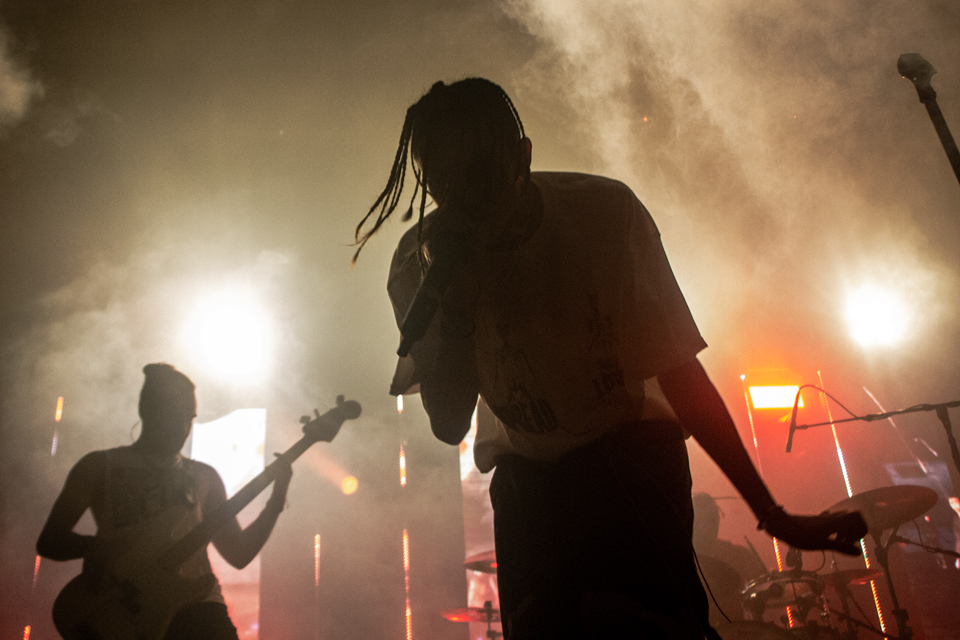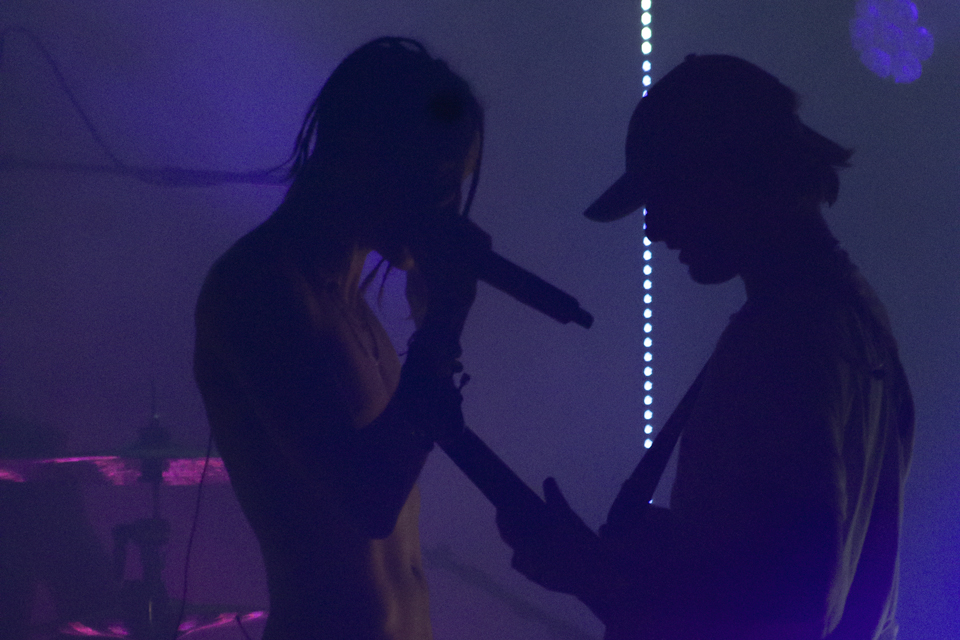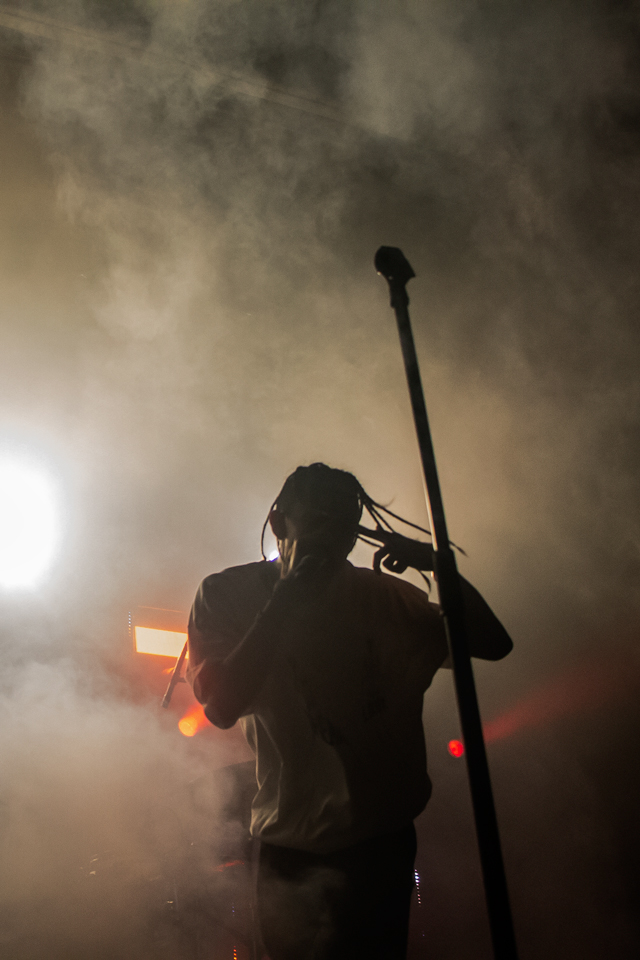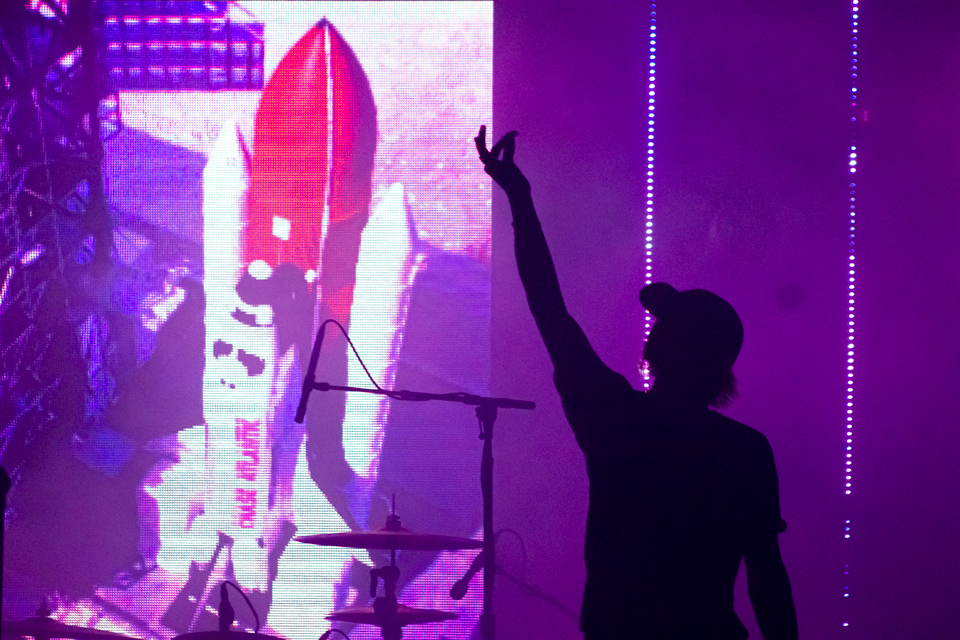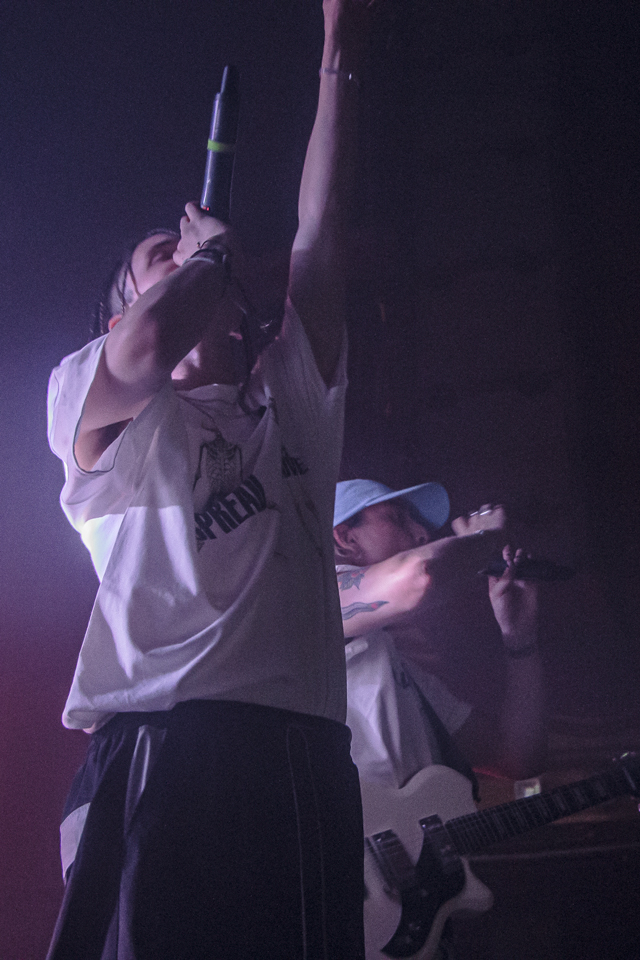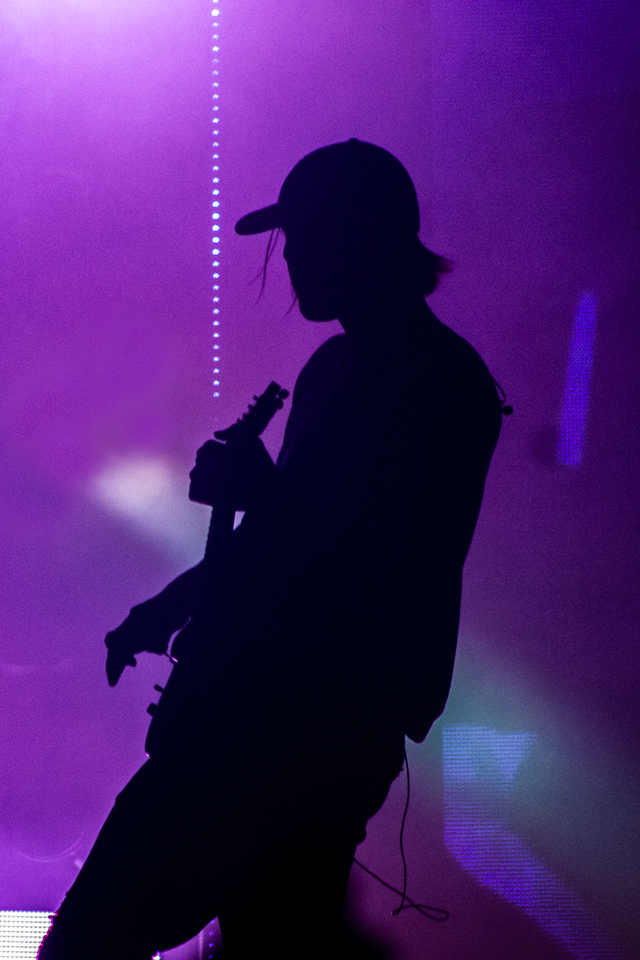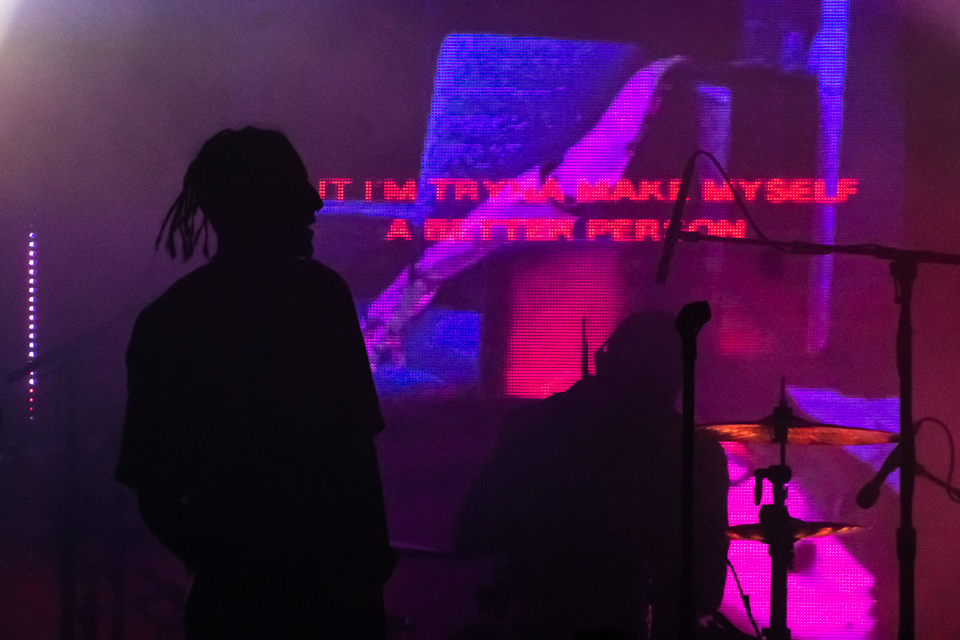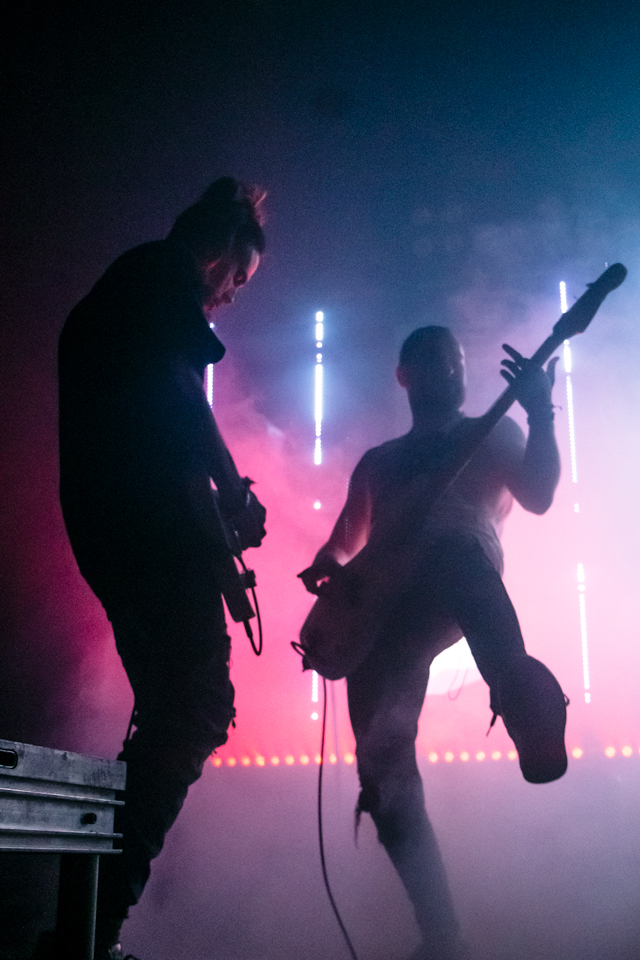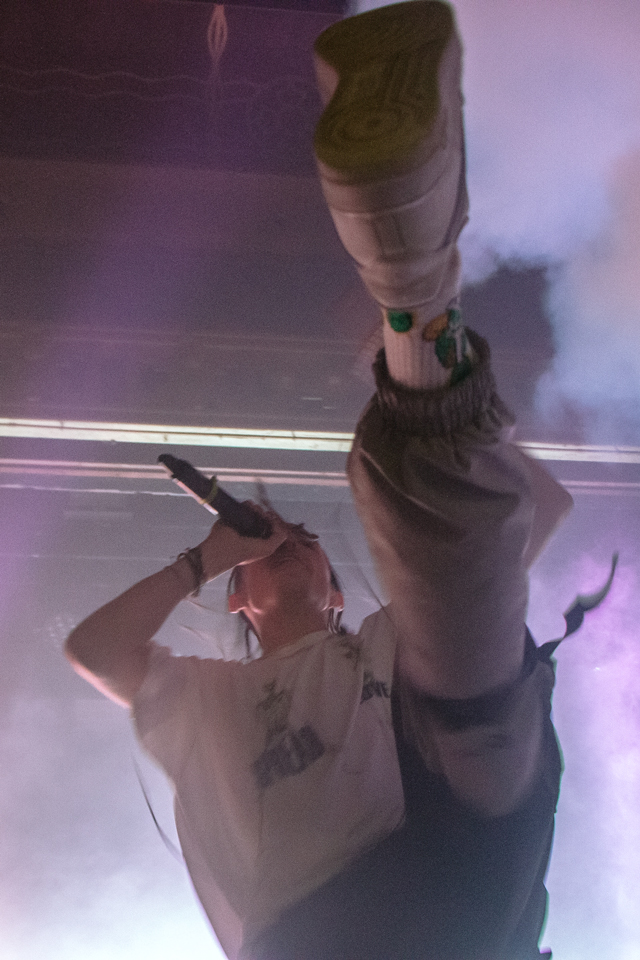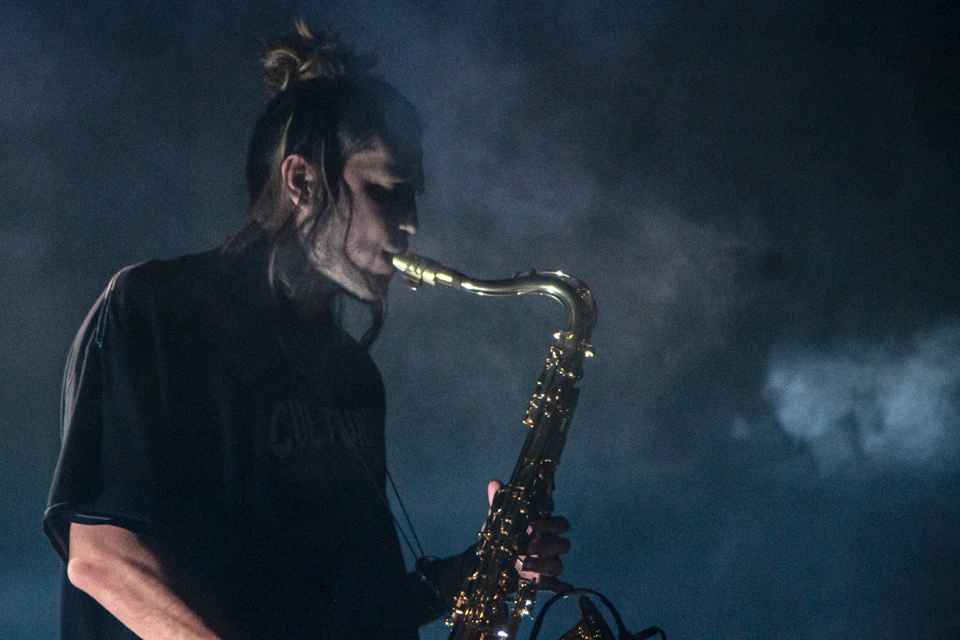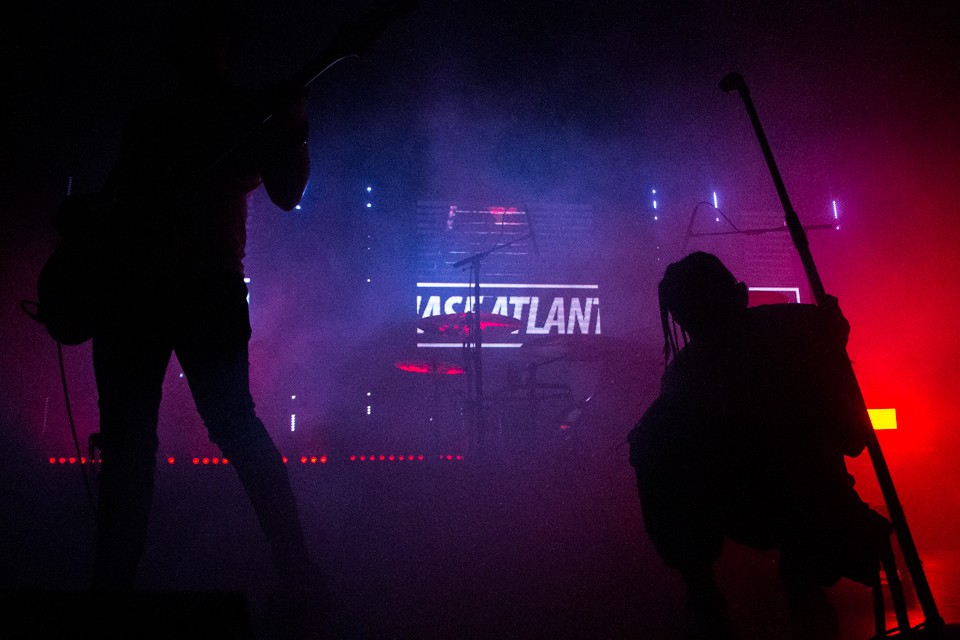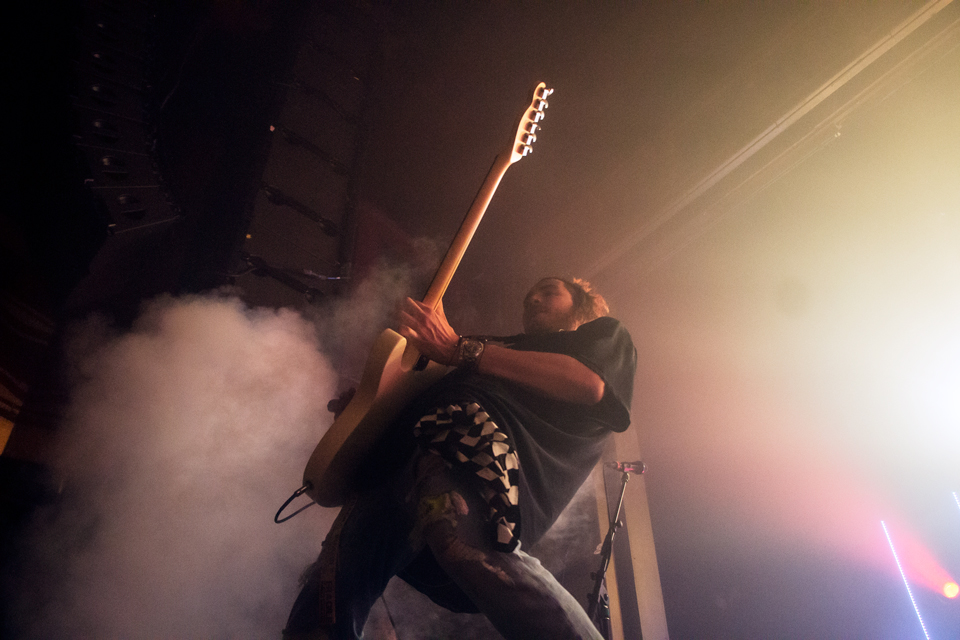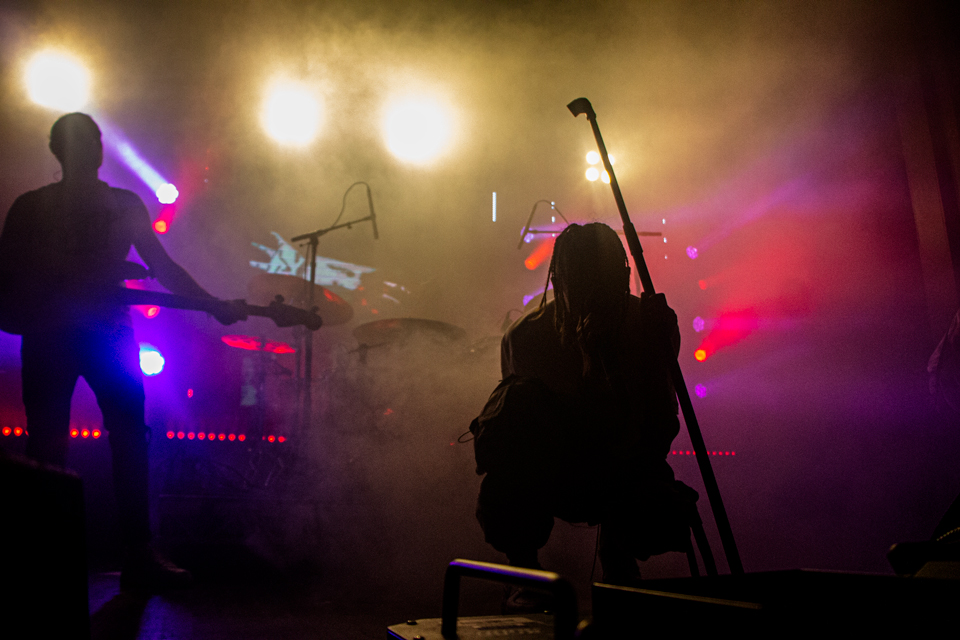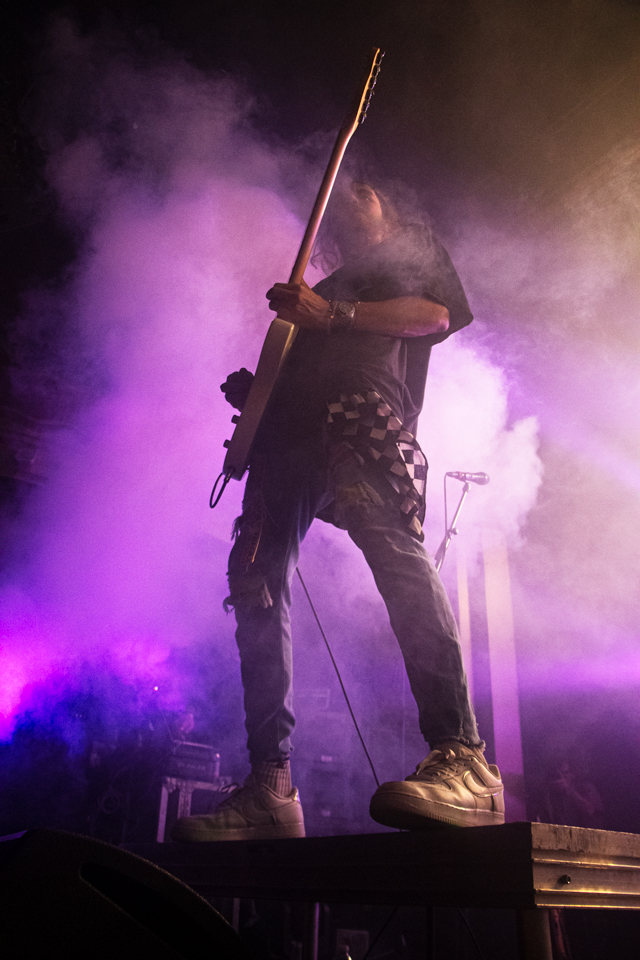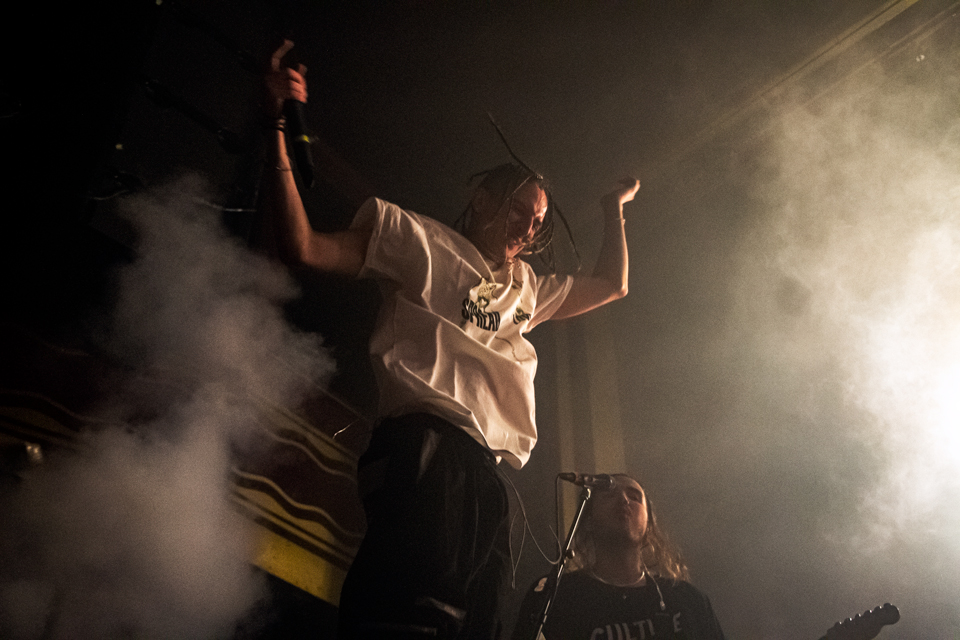 Lauren Sanderson