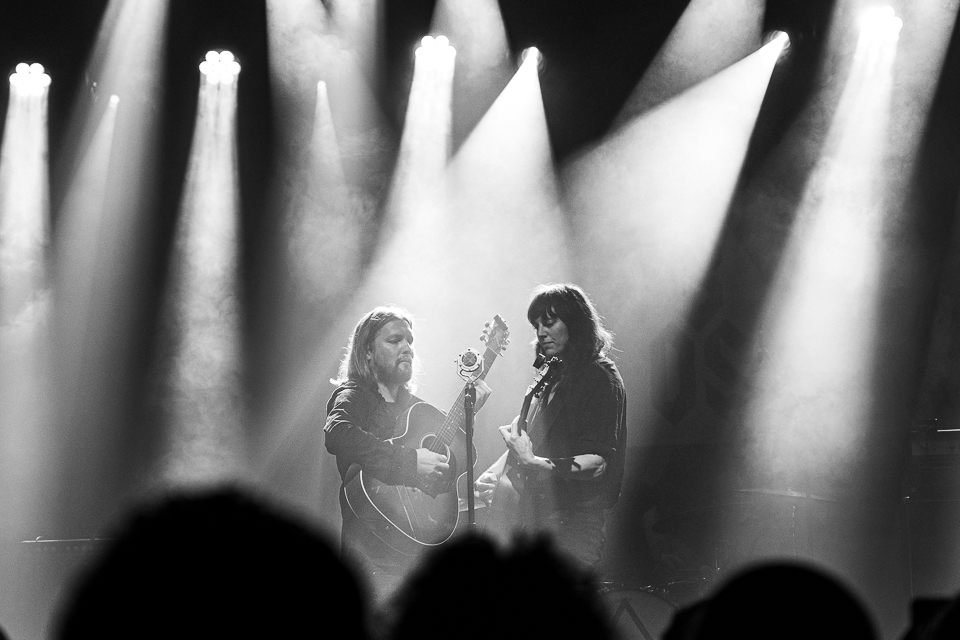 Band of Skulls
Demob Happy
September 16, 2019
Webster Hall
New York City, NY
Review and photos by Patriciana Tenicela
English rockers Band of Skulls have been around for a decade and chose to celebrate the 10th anniversary of their debut album Baby Darling Doll Face Honey by playing all 12 tracks at select dates of their tour. One of those dates happened to be New York City this past Monday, September 16 at Webster Hall.
Demob Happy, who also hail from England, took the stage first. The band played hard, fast, and with vigor, almost immediately winning over the crowd. They are a three-piece band made up of a drummer (Thomas Armstrong), guitarist (Adam Godfrey) and bassist/singer (Matthew Marcantonio). Their music was a groovy mix of heavy distortion and poppy harmonies. All three rocked long shaggy hairstyles which the drummer made great use of, head-banging almost the entire set while also singing and playing drums. During their last song, "Be Your Man" off of their latest record Holy Doom, a fan in the crowd held up a sign which read "I Will Always Be Your Fan" – a play on the lyrics in the song.
After a brief intermission between acts, Band of Skulls took the stage. The room was now filled with eager fans waiting to hear songs they don't often play live, along with hits and new tracks. The band is technically a duo as of 2017, consisting of guitarist/singer Russell Marsden and bassist/singer Emma Richardson. They were joined by drummer Julian Dorio, who you may recognize from other rock outfits such as The Whigs and Eagles of Death Metal. Their sound combines heavy garage-rock with a steady mix of sing-along-pop and emotional blues. BOS began by playing several songs off of the aforementioned album in order. When they got to their fifth track, "Honest," they switched over to acoustic guitar singing perfect harmonies together, sharing a single mic. Included in the full album show was the song "Hollywood Bowl," a track not played live on their previous US tours which can be found on the UK version of the album.
After the full album set was complete, Band of Skulls peppered in a few tracks off their other albums Sweet Sour, Himalayan, and their 2019 release Love Is All You Love. They ended the night with "Carnivorous," the electric first song off their latest album. Both Richardson and Marsden left their instruments behind, jumping down off the stage to sing among the crowd. It wasn't long before the crowd swallowed them whole, and they were no longer among it but had become a part of it. The entire room was jumping and dancing until the very last note.
Band of Skulls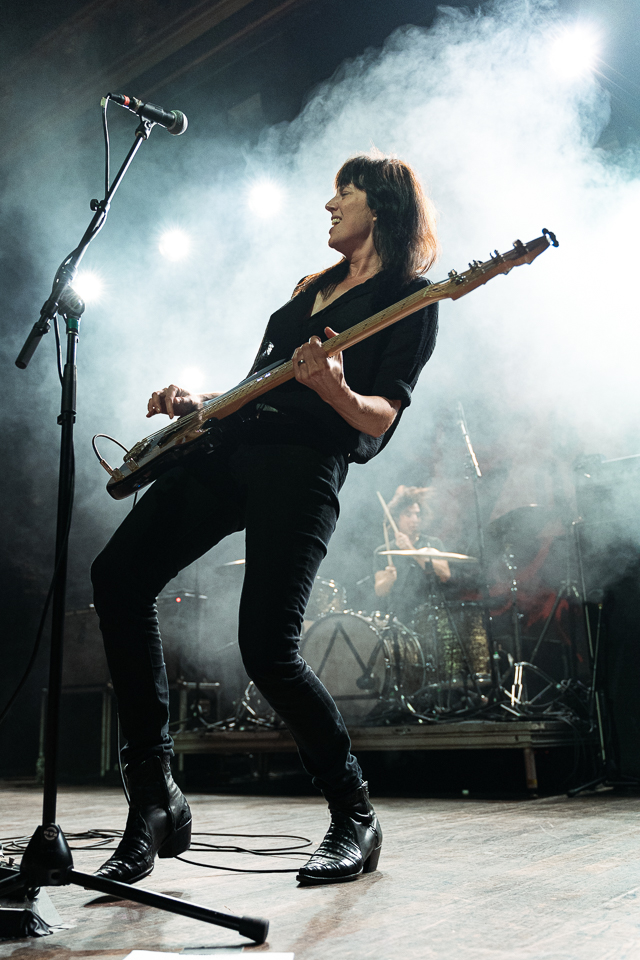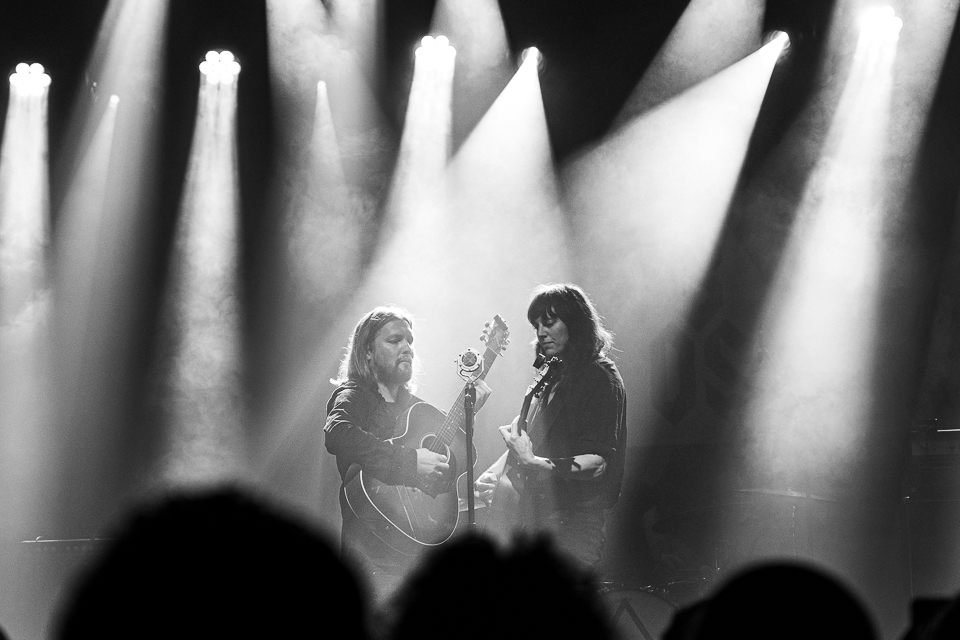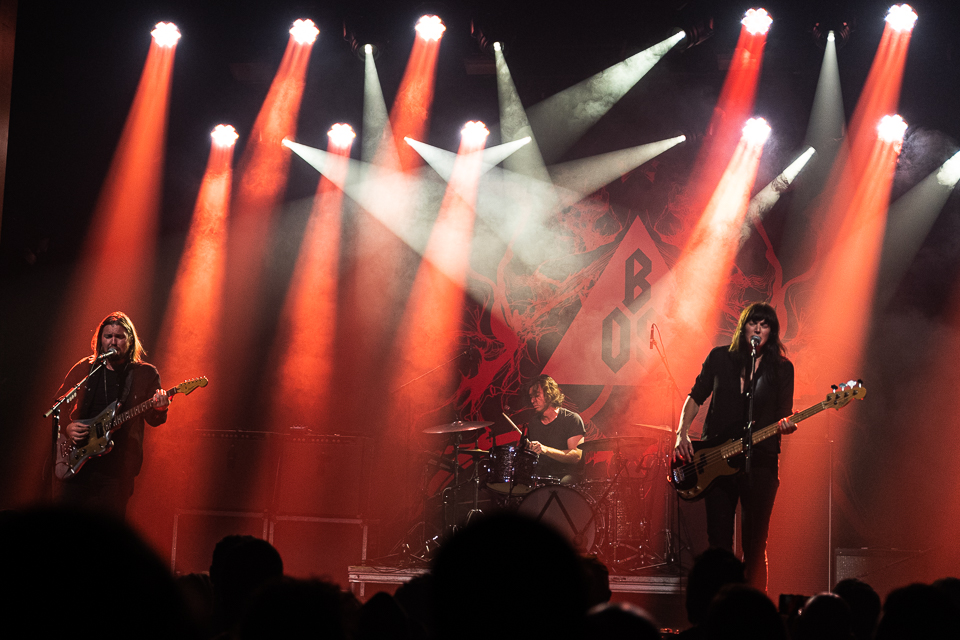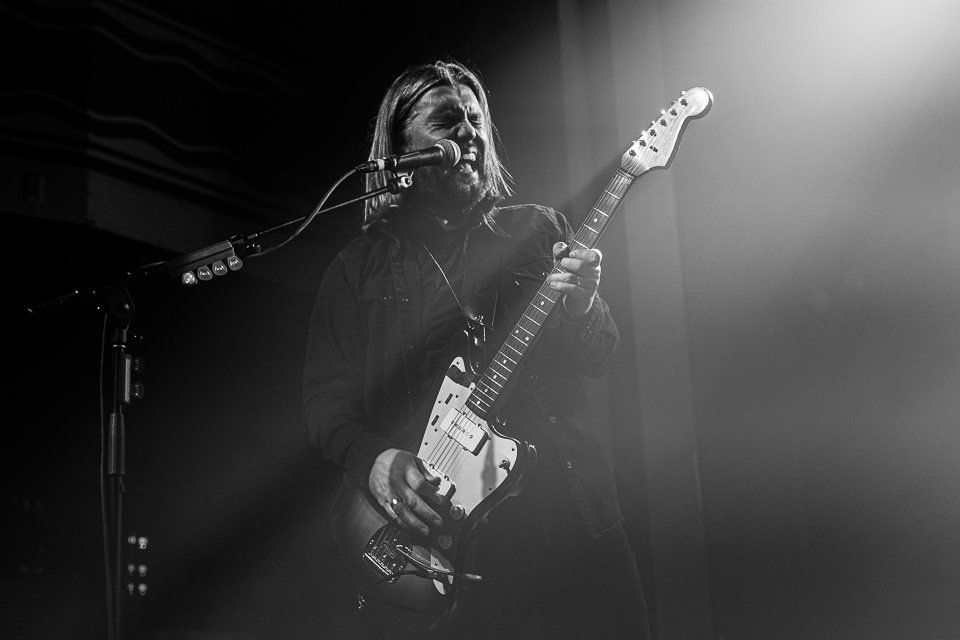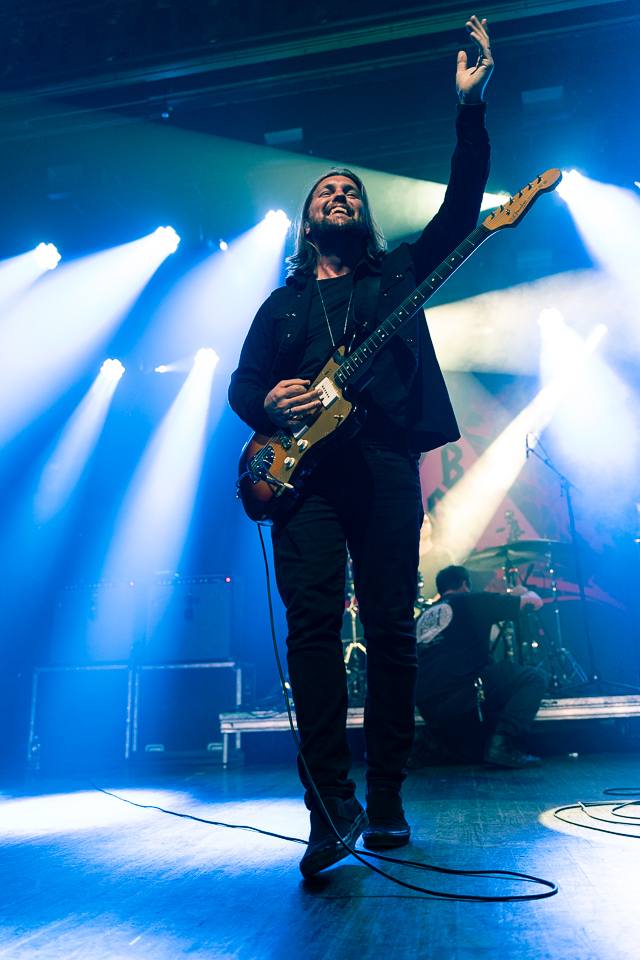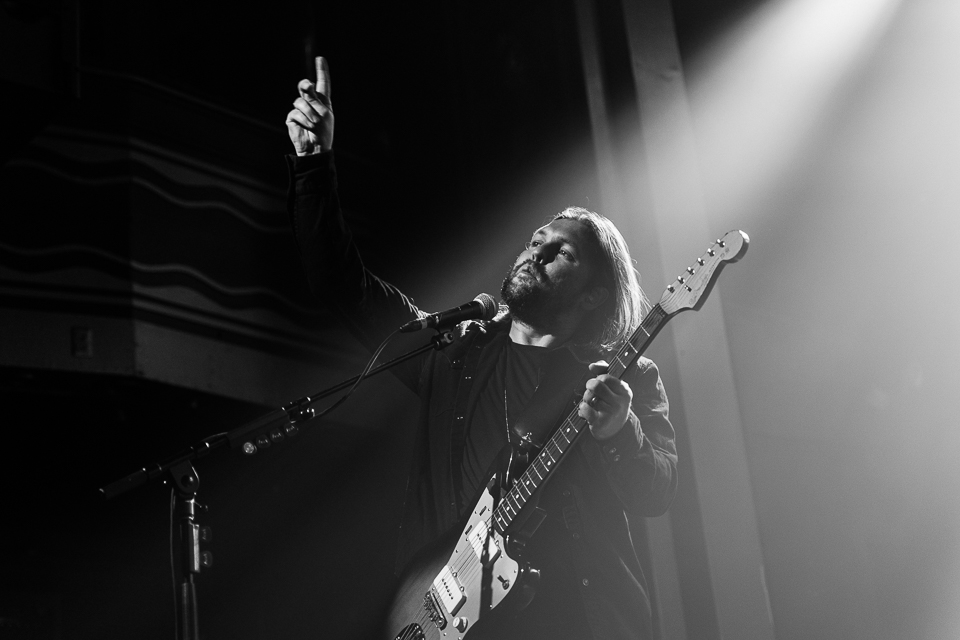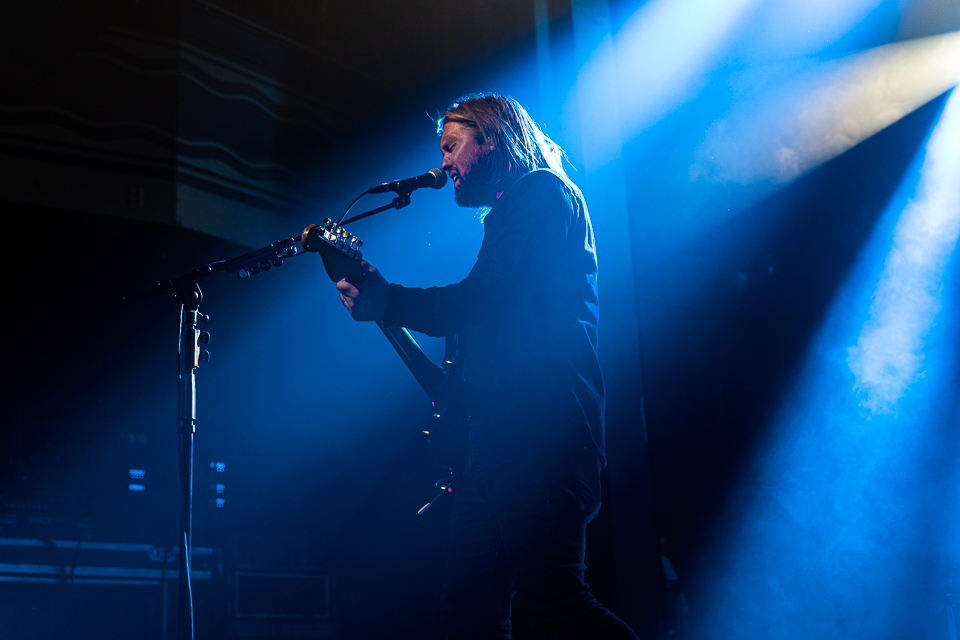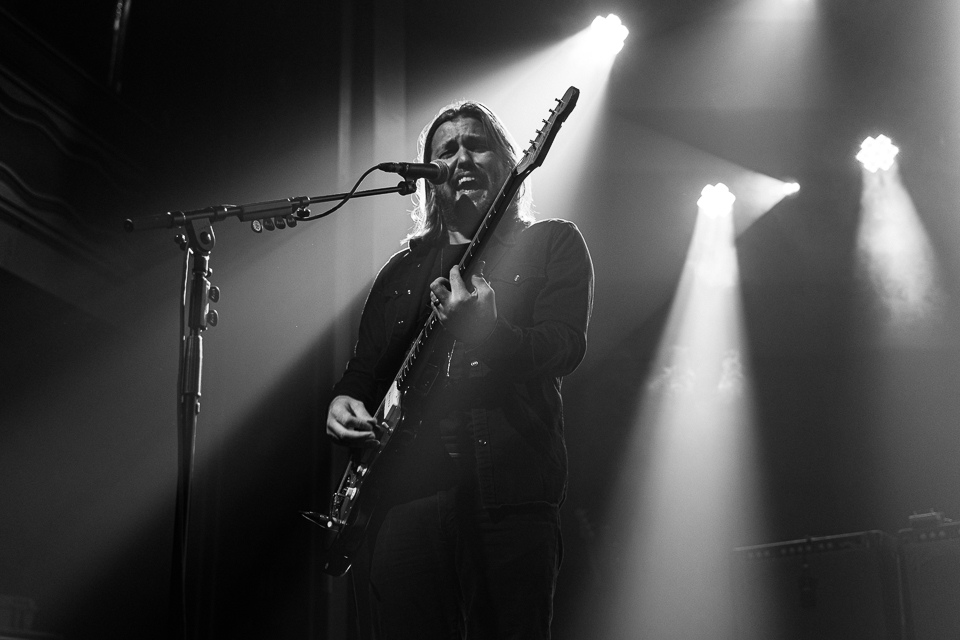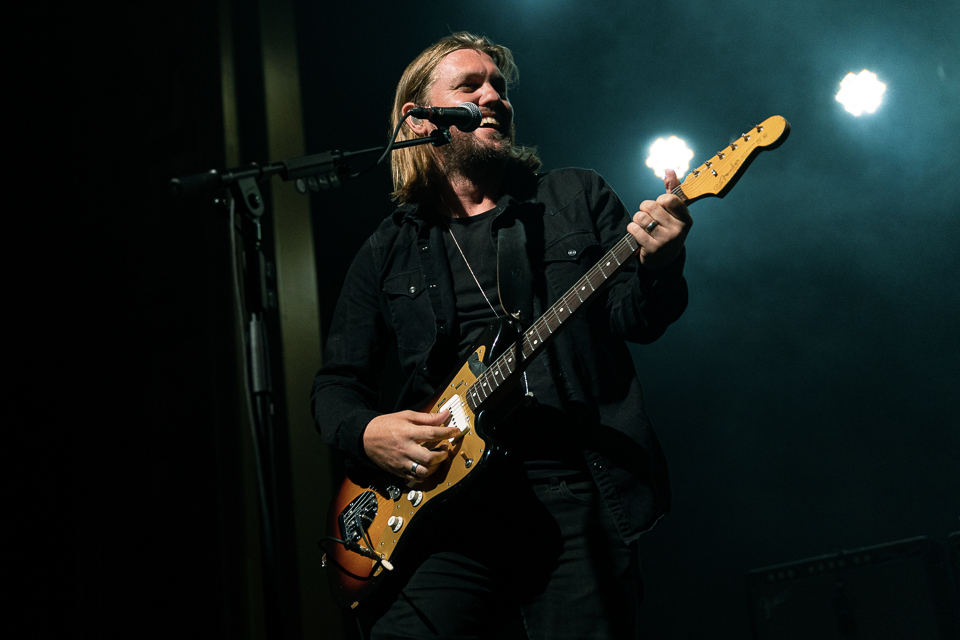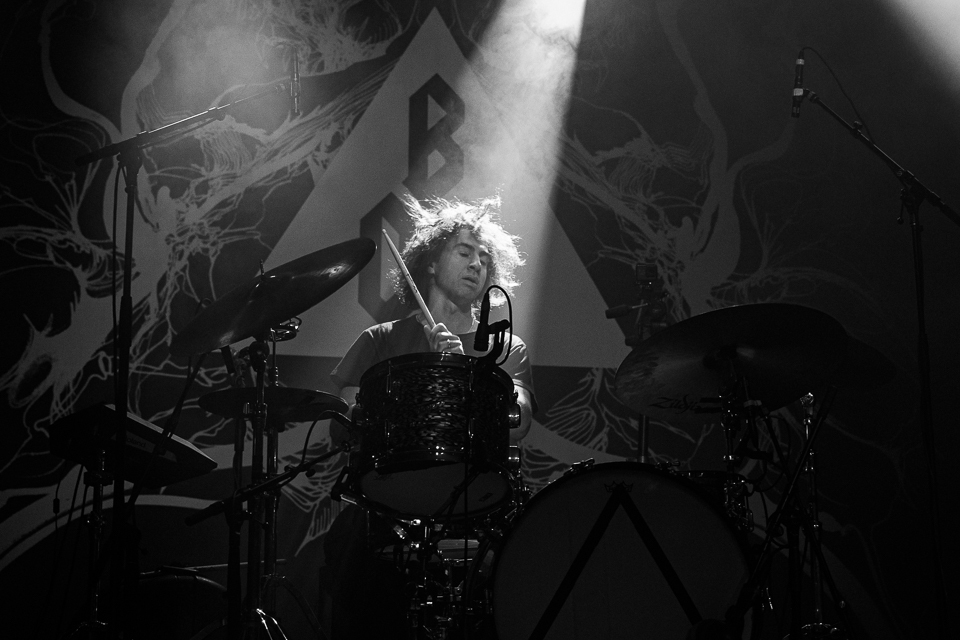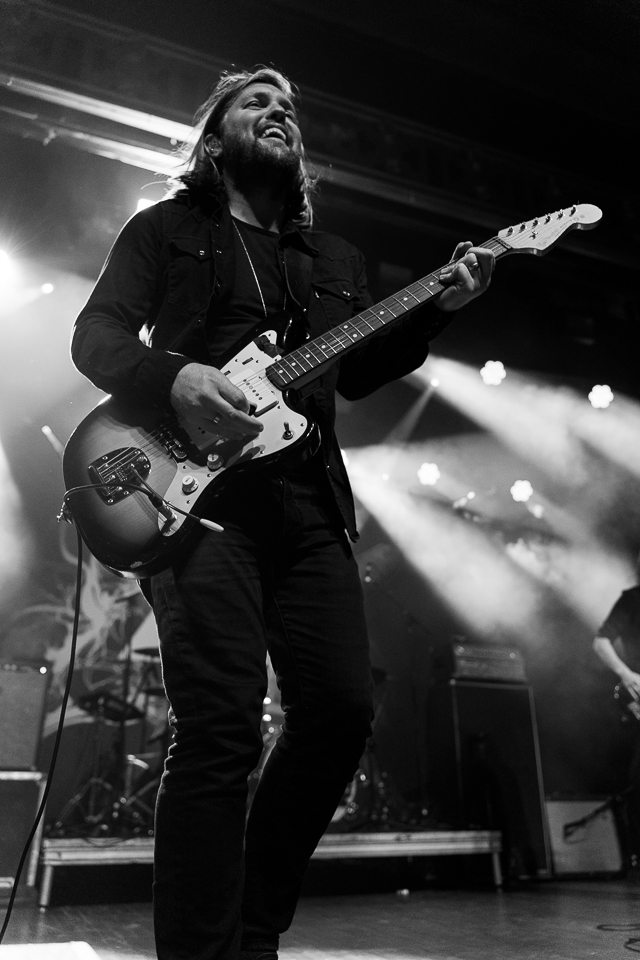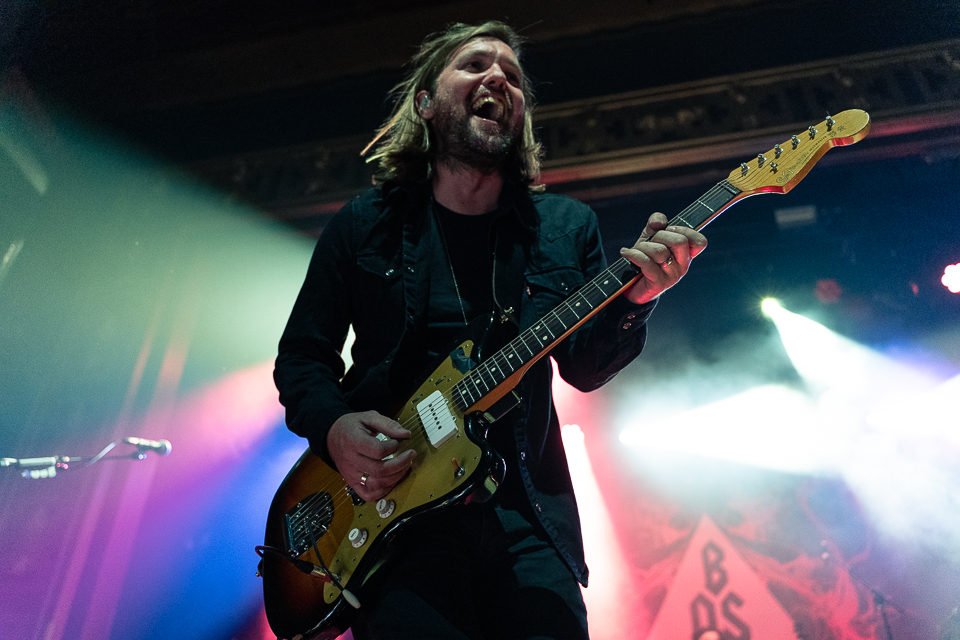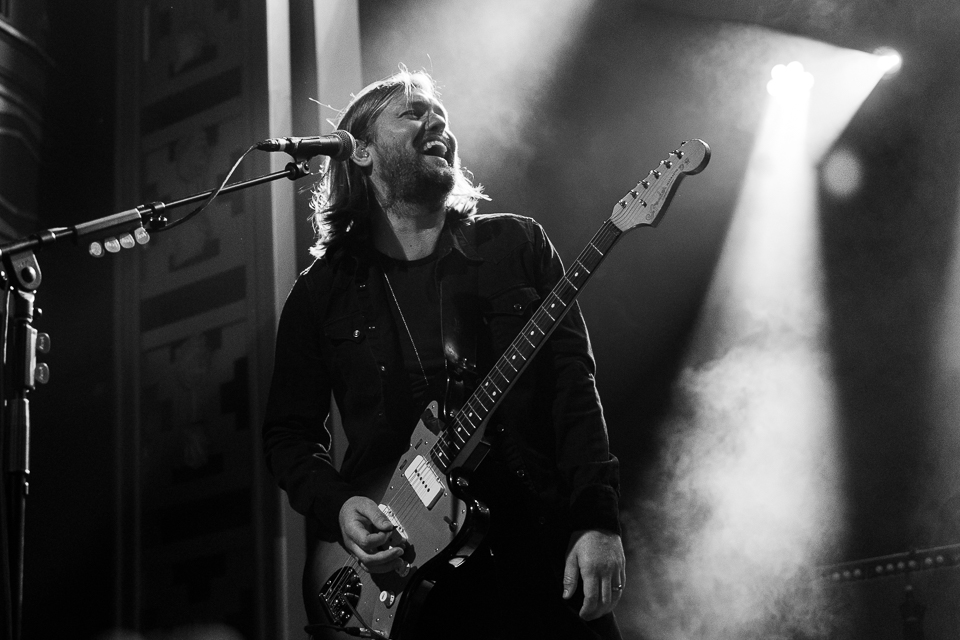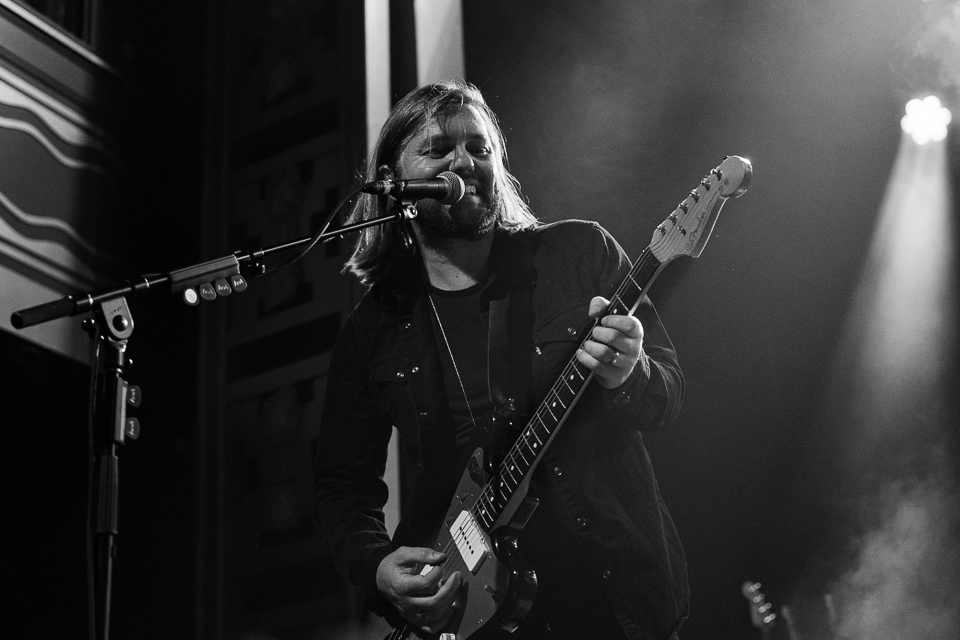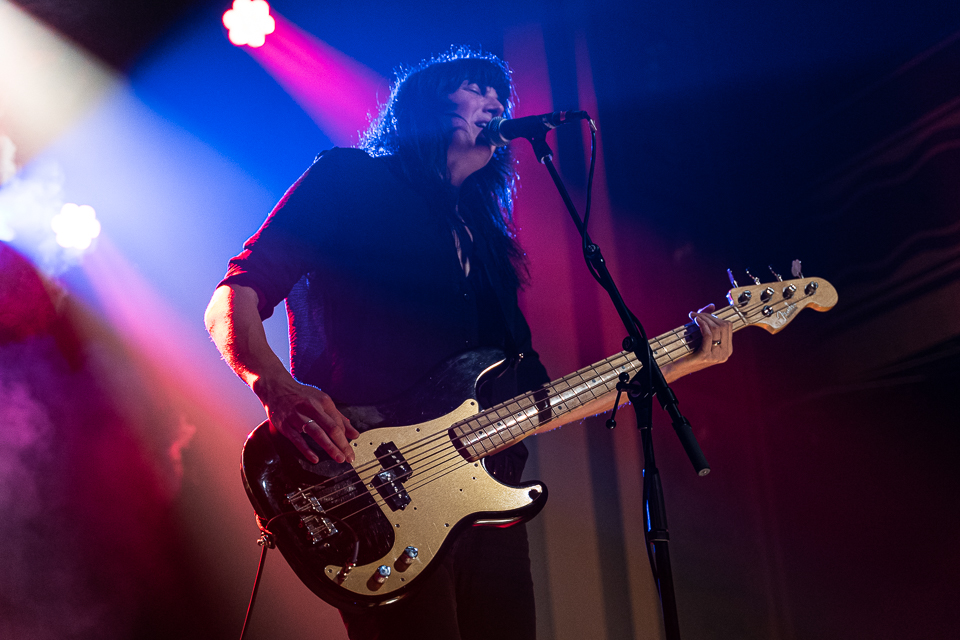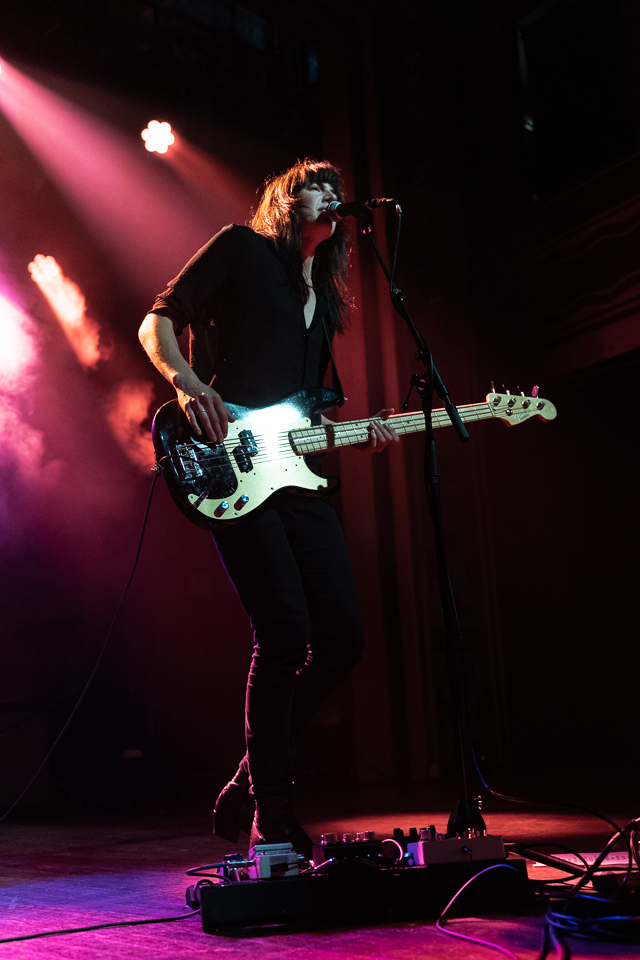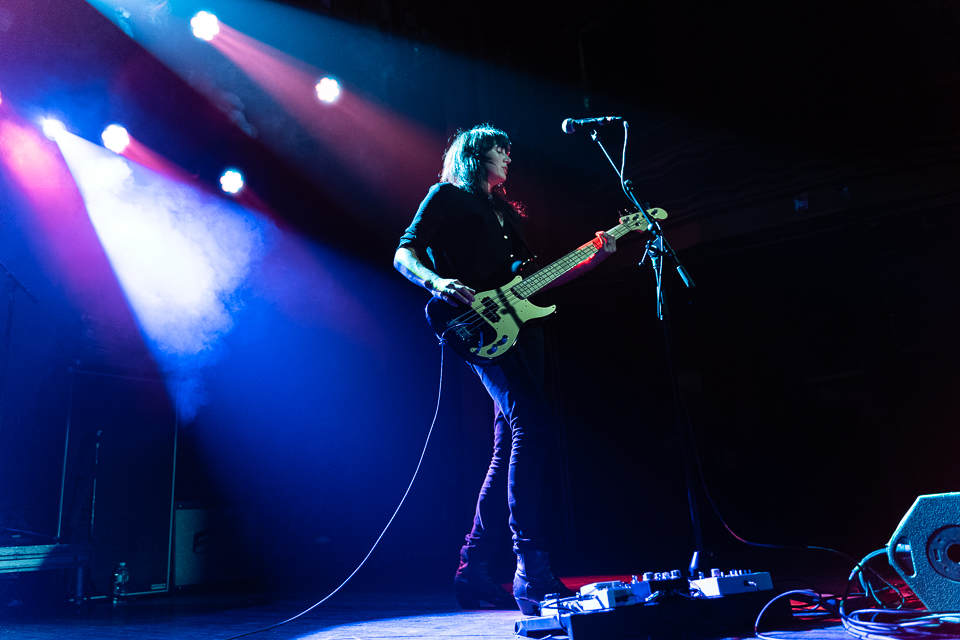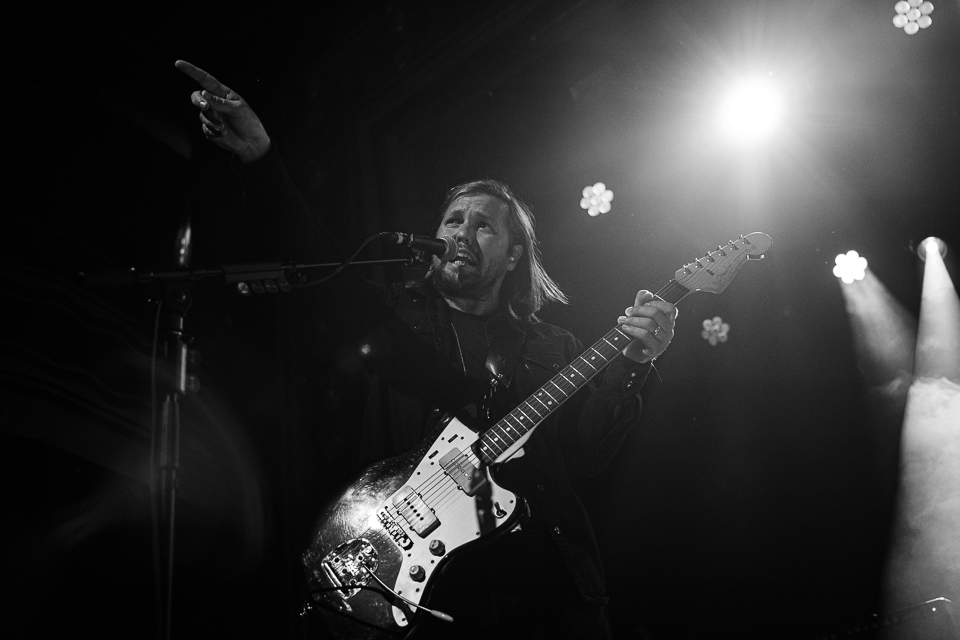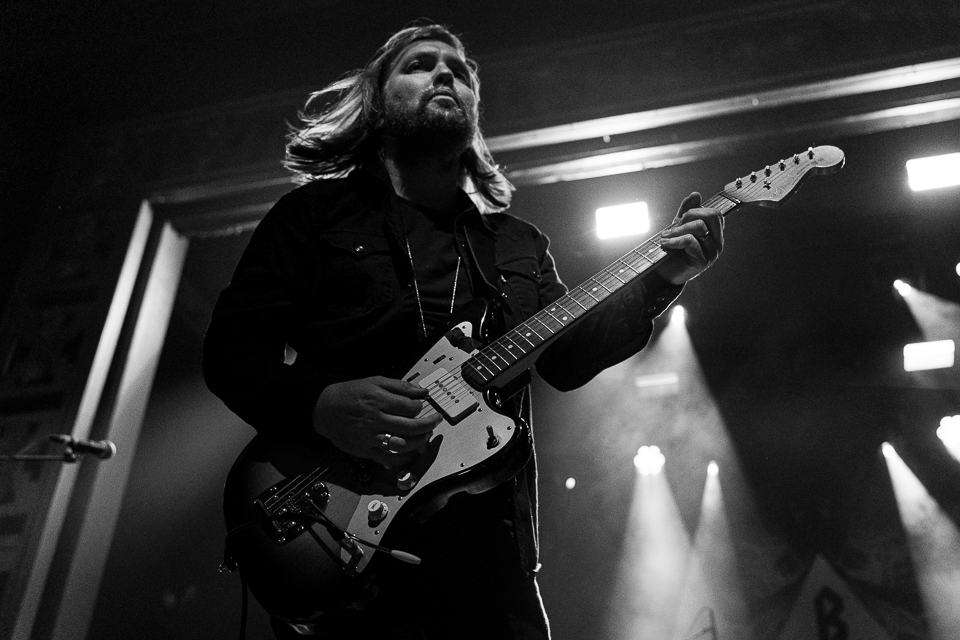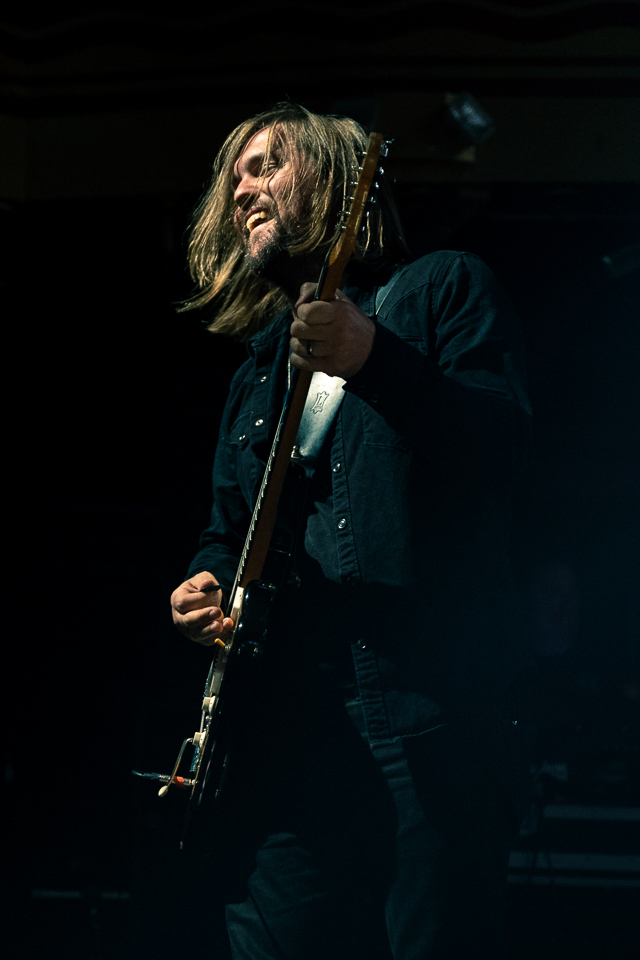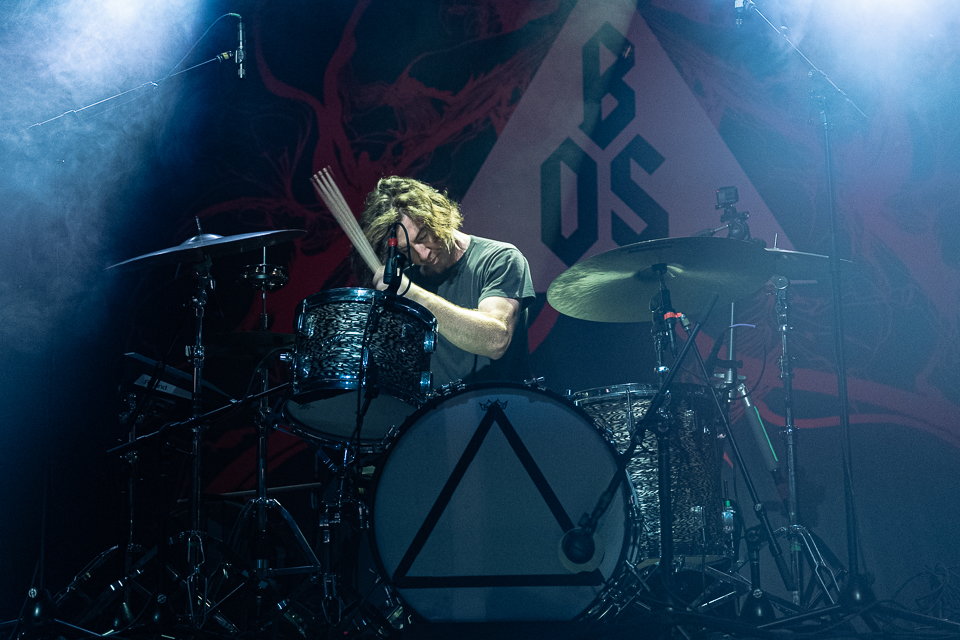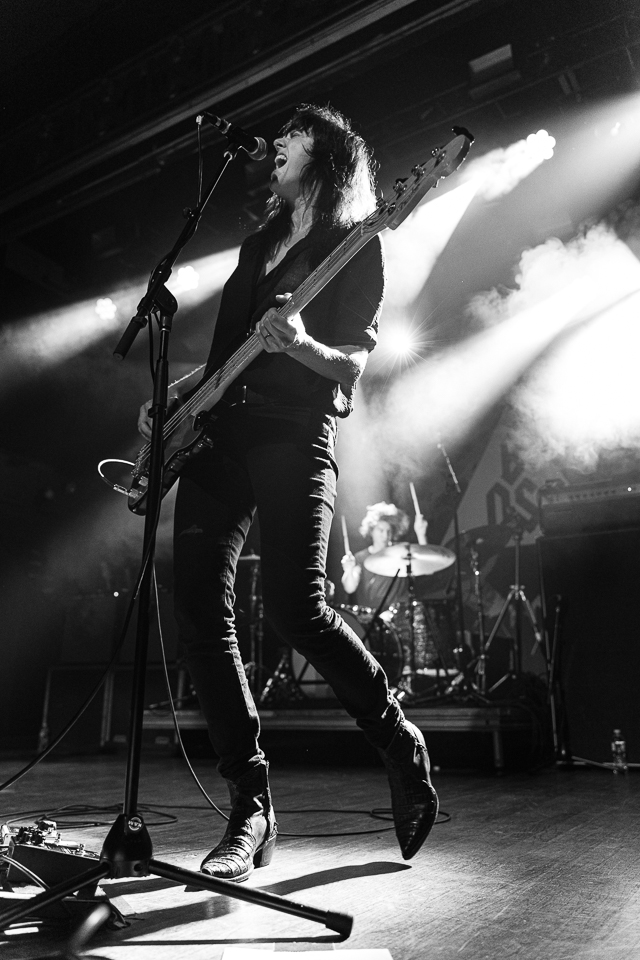 Demob Happy