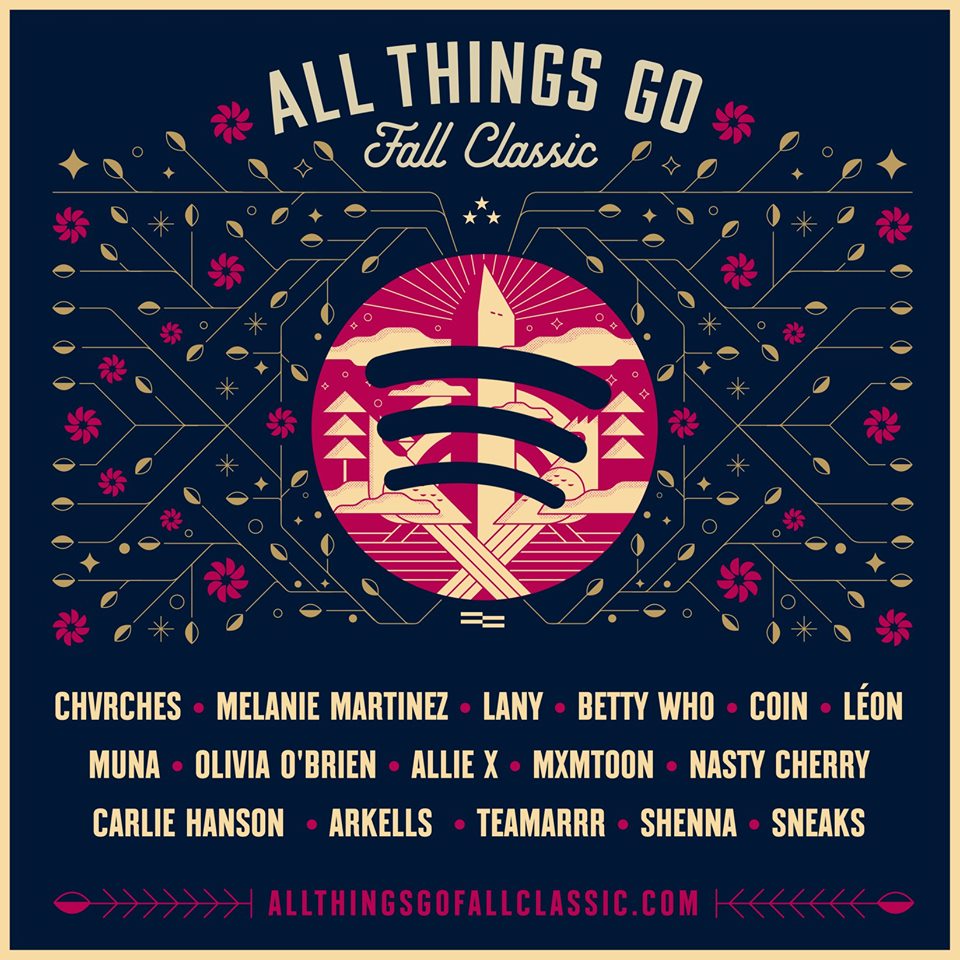 Want to see the best emerging talent all in one place? Join S&S at the All Things Go Fall Classic! Taking over Columbus Day Weekend (Oct 12-13) in our nation's capital, the festival kicks off at the iconic Union Market with performances from S&S favorites Chvrches, LANY, COIN, and many more! (And if your boss is awesome, you'll be able to recover with a day off that Monday!)
Food? Oh yeah, they've got that. We're looking forward to tasty local options alongside fun activations. Past highlights include 360-degree slow motion photo booths, virtual reality lounges, spray paint walls, art installations and more. We can only imagine what they'll have this year!
Need we say more? Visit allthingsgofallclassic.com for full line-up details, and buy your tickets now! VIP experiences are also available.