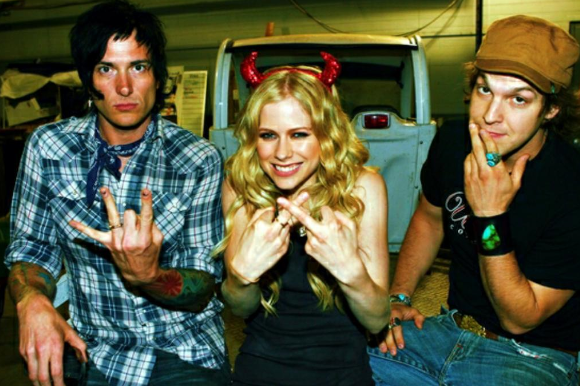 Avril Lavigne
Butch Walker
Gavin DeGraw
August 25, 2005
PNC Bank Arts Center
Holmdel, NJ
I'd spin my sister's copy of Under My Skin, flipping through the CD booklet. Adults told me I was a tomboy for my lack of girliness, but I didn't care enough about sports to befriend the girls I did rec soccer and softball with. Avril gave me another girl to be: expressive, loud, constantly on the verge of "running away from home" but never getting further than the park down the street.
Avril possessed both mainstream and emo-tween appeal, so it was with much joy and excitement that my mom loaded her two daughters, two nieces, and a neighborhood pal into her Toyota minivan to take on the PNC Bank Arts Center on a cool late-August evening in 2005. I believe this was the first-ever concert for most of us, aged between 8 and 11, or it was at least notable enough to snap a group pic on my front lawn. I'm on the right between my mom and sister, not yet insecure enough to feel embarrassment over my baggy sweats, neon pink jacket, or weird frizzy hair.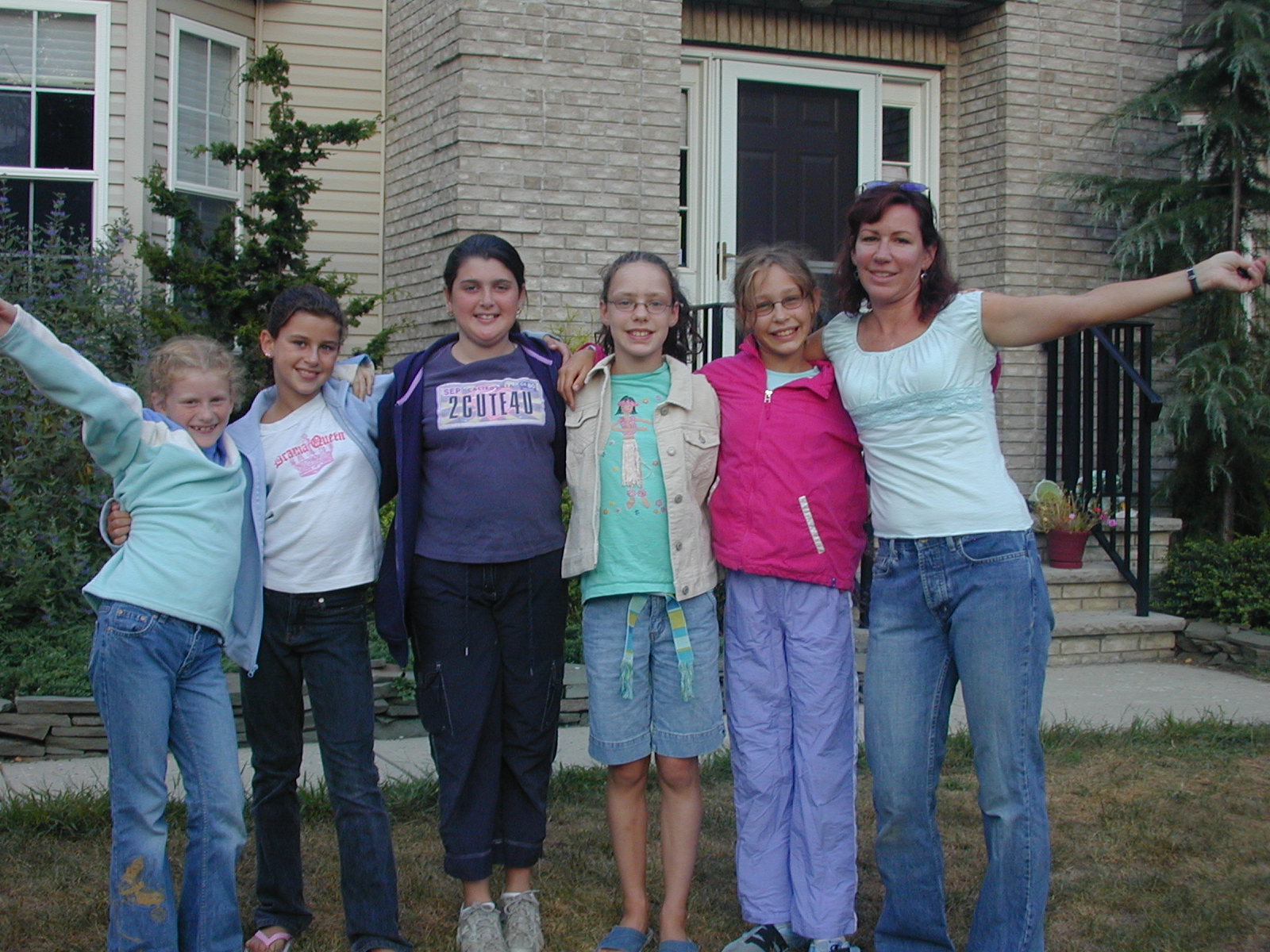 Somewhere in my basement or the depths of Facebook, there exists another photo of the five of us girls posing with fake plastic "phones" that actually contained a pack of breath mints, acquired from some cellular service promotion at the venue. I'm remembering a concert that happened a decade and a half ago, so some details are fuzzy, but I can feel those insanely strong mints burning in my mouth, which paired well with the taste of disappointment in realizing this wasn't a candy for elementary schoolers. We set up camp on the humble lawn seats in time to watch Gavin DeGraw bang out his hits on the piano and awaited our queen.
Imagine my shock when the edgy teen royalty skipped onto the stage with platinum-blonde hair, belting out "Sk8r Boi" right off the bat. We didn't know it then, but we were on the precipice of Avril's next era: a pink-and-black, mean-but-funny cheerleader who doesn't like your girlfriend and thinks you need a new one.
But those hits weren't out yet, and considering I'd listened to her only two albums front-to-back a hundred times over, I'm sure I thought I could sing along with her from start to finish. Thanks to the website setlist.fm, my 2020 self can now find out what songs my 2005 self was bewildered not knowing. I was super confused when Avril brought out some man I didn't know to duet on a song I didn't know three songs in; turns out it was Butch Walker, the first opener we'd missed by showing up late, doing "I Always Get What I Want," a B-side foreshadowing the bratty punk persona all over her future release, The Best Damn Thing. And I'm sure the Warped Tour teens came to life when she closed out with covers of "All the Small Things" and "Song 2," and I'm also sure I nodded along, pretending I knew what the hell was going on.
I've got a lot of friends who are embarrassed by their first concert experience, whether it was following a parent to some classic rock reunion tour or seeing Baja Men when the Shrek soundtrack was a chart hit. I am endlessly proud that my kid self loved the self-proclaimed rock chick who likes to "throw shit around," "holler," "break things," and get her anger out. Fifteen years ago, I was a little outcast who hated piano lessons, gripping the railing separating the lawn from the seated arena, watching my young idol with my own eyes a few hundred feet away slamming on the keys and scream about feeling "Unwanted." Avril was a superstar, I was a kid, but right then, she was me.