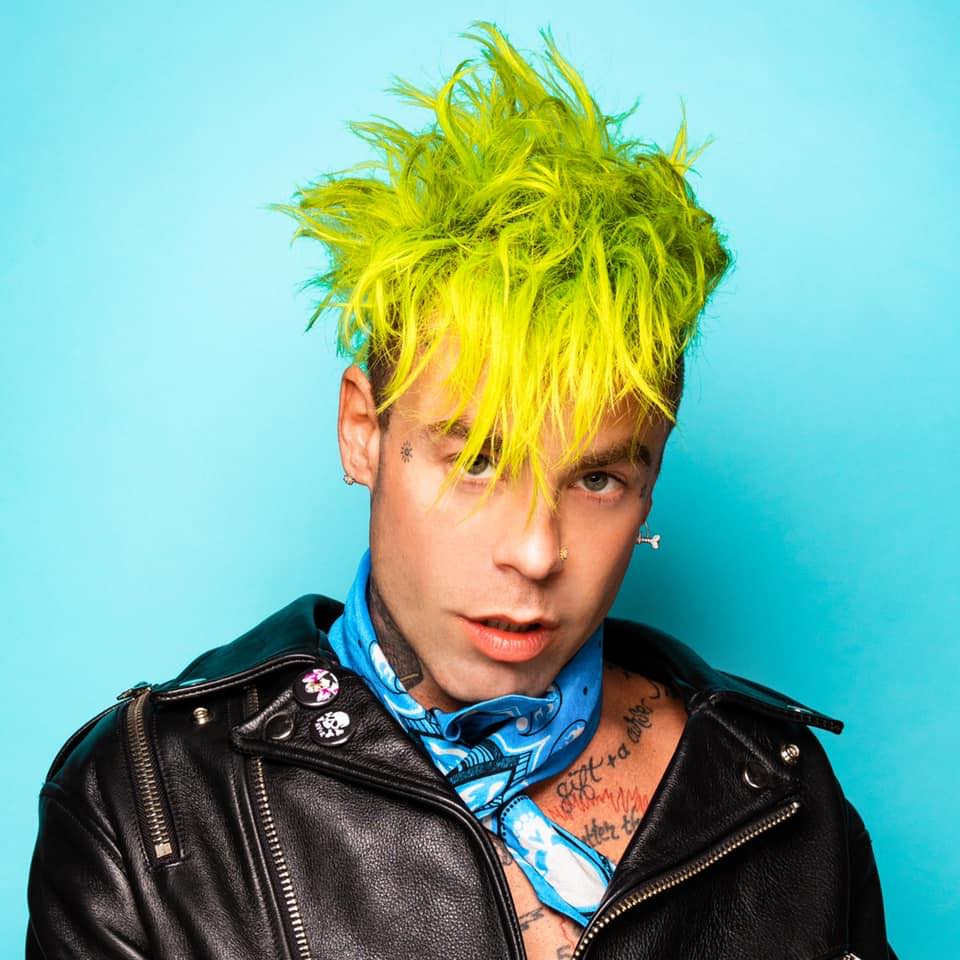 A year ago, I spoke with Mod Sun before he was about to embark on the Your Favorite Movie Tour. He spoke candidly about taking his music game to the next level. The tour was brought to a screeching halt due to the ongoing global pandemic. But Mod Sun wouldn't let the current circumstances dim his creative voice.
Instead, he used his musical talents to shine a light of hope to the world, releasing numerous singles like "Stay Away," "Karma," and his latest hit single "Flames," featuring Avril Lavigne. But Mod Sun didn't stop there. He also found time to write and direct the film Downfalls High alongside his friend/artist Machine Gun Kelly. To say the least, he's had quite the year, and to top it off, he revealed the name of his next album, Internet Killed The Rockstar, set for release on February 12, 2021.
The best part of any Mod Sun release – more so than the songs – is the incredible journey his music takes you on. "Stay Away," featuring Goody Grace and Machine Gun Kelly, was a song he released a month into the stay at home order. It tugs on your emotions with its high pulsing energy and intoxicating lyrics filled with so much personal connection and relatability. You can snap your fingers to it, dance to it, or just vibe out while driving in your car. It was a testament that showed that Mod Sun doesn't need a stage to embrace his friends. (He doesn't refer to people as fans – instead, as his friends.)
While "Stay Away" felt like an incredible tune, it was his single "Karma" that solidified he has officially ascended to the next step in his music. "Karma" is a great combination that pays homage to Mod's past and future as an artist. Listening to it with its awesome use of drums, subtle guitar riffs, and fist-pumping beats, it's an anthem for sure. It's these outstanding qualities that continue to make Mod Sun such a genuine and versatile artist.
"Flames" is the latest single that features angelic vocals from the one and only punk princess Avril Lavigne. Mod Sun and Avril provide the perfect contrasting voices that make this track one for the ages. Mod Sun adds his assertive energy while Avril brings a strong and confident voice. This is easily the best two and a half minutes you'll spend listening to music. And then you'll play it about 17 more times after that because it's so catchy and addictive.
You would have thought that working with Avril Lavigne would be enough, but Mod Sun just keeps going. Downfalls High, written/directed by Mod Sun and Machine Gun Kelly, was released recently on Facebook, YouTube, and a few other social platforms. The film/musical follows the story of Fenix and Scarlett, two high schoolers trying to keep a handle on their spontaneous love affair. The movie also serves as a visual album for Machine Gun Kelly's album, Tickets To My Downfall. It's a high paced roller coaster ride that pays homage to classic films like Grease, Heathers, Clueless, and a whole bunch more.
With his new album, Internet Killed The Rock Star, due out soon, Mod Sun continues on his voyage to conquer music. In his new sound, he's been doing more singing and playing drums and guitar – and shows no signs of slowing down anytime soon. If he's proving anything, it's not only that hard work pays off, but also that you can't hold anything back. He used the pandemic as an opportunity to get even better at his craft. And it's paying off in a big way.