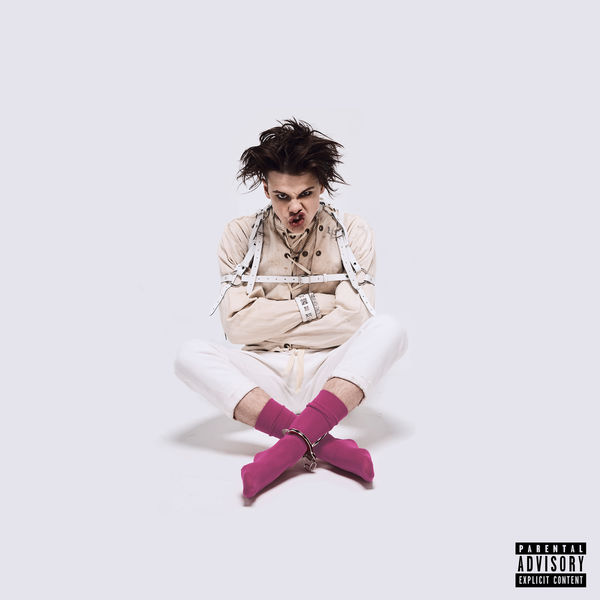 Yungblud, real name Dominic Richard Harrison, is a lad from Doncaster with the cheekiest smile, iconic pink socks, mesmerising fashion sense, and ever-growing inspirational music – he is someone that you will listen to and instantly fall in love. Yungblud fuses hip-hop, rock, and alternative pop with his angelic voice. His music videos are so creative and always articulate an important meaning. Bottom line – he is a sweetheart and somoene who deserves to be protected at all costs.
Yungblud's first album titled 21st Century Liability will have you dancing 'round your room and also relating to the lyrics. He has this way of telling a story in his lyrics, and his songs like no other artist. He is so unique and sets himself apart from many, which is why his music always has a positive impact on me. I love how different he is.
When fresh sounds enter the music industry, it's always so exciting. Yungblud brought his fans an album that is sure to be popular for years to come – an album that says it's ok to not be ok and not feel like yourself. Yungblud's music reminds everyone that you're special and you are wanted – a very meaningful message for those who need it most.
The song "Kill Somebody" was one that stood out to me a lot on this album as it tells the story of what it's like to suffer with depression and anxiety, explaining the way it makes you feel. ''Today you made me feel irrelevant, twisted my intelligence.'' This lyric spoke a thousand words because depression and anxiety can truly make you feel like you're not relevant. I love this song so much because it tells a story in its true form, and the music video that goes with it shows the damage, pain, and utter devastation that happens when these types of mental health issues appear. It's so creative and meaningful.
21st Century Liability features songs that discuss mental health, love, life issues, and sexual assault to name a few. Yungblud wants his music to speak to his fans; he doesn't shy away from talking about relevant topics that are looked down upon most days. He makes you feel like you're not alone, and no matter what you're going through, you can overcome it. Yunblud gives you everything in one album. The energy he offers brings life to the thought-provoking lyrics that are found in every song.
Now a successful artist at the age of 21, it's crazy to think he was just a teen writing music in his London apartment, and today he's performing in venues across the world. Yungblud's music grips you in, makes you feel so relaxed when you listen to it, and instantly puts you in the best mood. Feeling sad? Feeling anxious? Want something to motivate you to clean your room? Just put on Yungblud – that's what I do anyway.
21st Century Liability is an album that I can play day in day out, one that gives me goosebumps over and over again. It's an album filled with creativity, empathy, and meaning. I'm glad I listened to it because now, I just can't imagine not listening to it every day! It makes you feel like you're not alone and mental health issues are the worst, but you can't let them win. Listen to this album when you feel like there's a whole lot of darkness within that you need to pull out. There's always an album that makes us feel warm inside and makes us smile uncontrollably, this is one of them for me.
I will finally have the pleasure of meeting  Yungblud in November. I hope to tell him how much of an impact his music has had on me. I hope the years to come bring him more success and he keeps being creative and writing amazing songs.