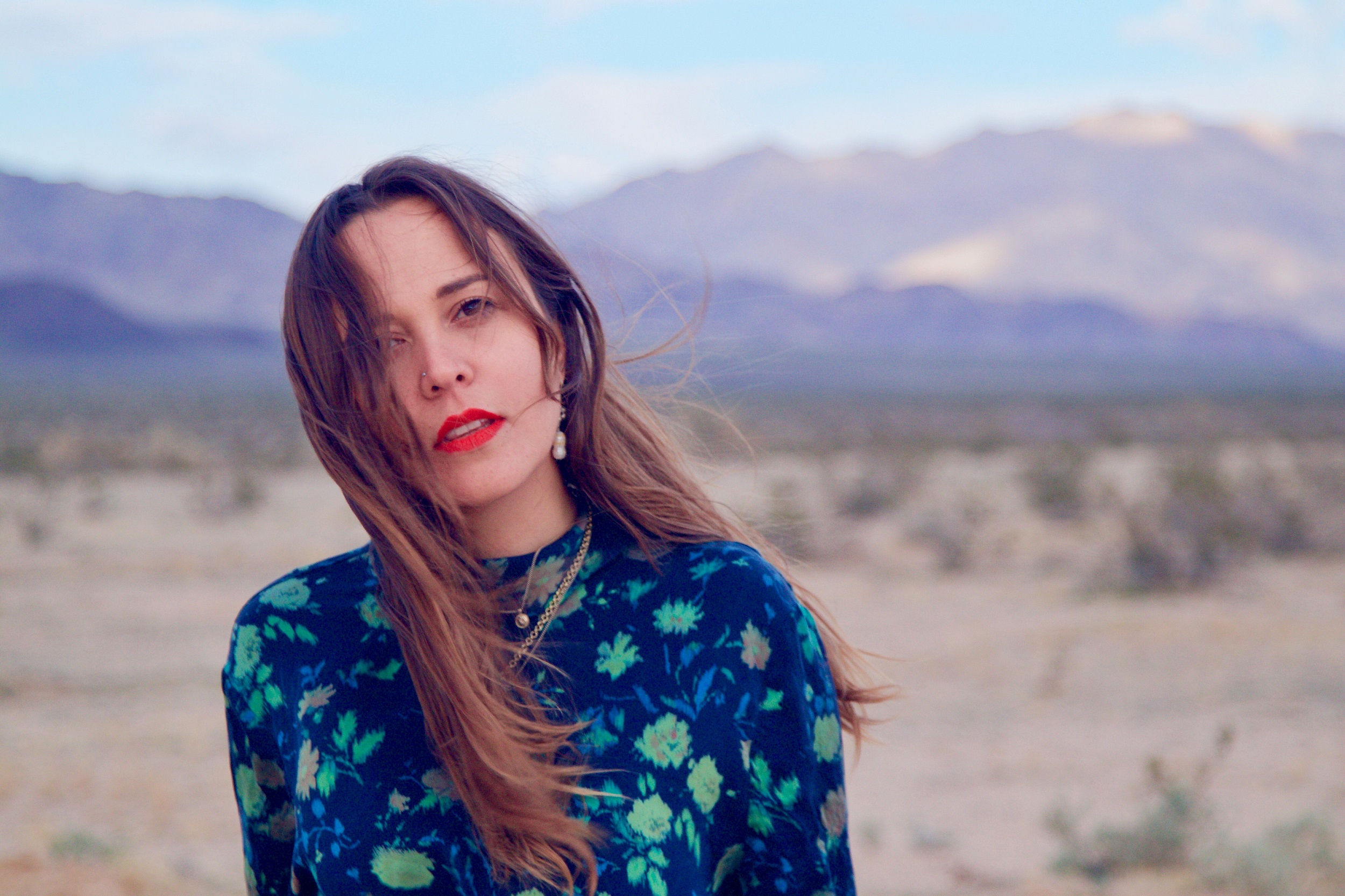 Singer-songwriter, multi-instrumentalist, world-traveler, and all-around multihyphenate Jamie-Lee Dimes had it all planned out. She'd just flown from her Australian home to Austin, Texas, set to perform at SXSW's official artist showcase at their Aussie BBQ stage. Her ethereal, dreamy presence would then light up shows in New York City, ahead of releasing a new album of churning, burning folk-rock. Then, the pandemic hit.
Dimes has lived in New York and Los Angeles and traveled all in between but is now stuck renewing her artist's visa and likely can't fly back to her home country for months. Fortunately for us all, the artist is like her music: adaptable, flowing, truthful. She'll be comforting to have during this or any crisis; when it all blows over, she'll be one to watch out for.
S&S: First off, thank you for taking the time to do this interview! How have you been?
JLD: Thank you for chatting with me! I'm currently in Austin, Texas and flew over from Australia to be an official artist for SXSW, so the past two weeks haven't been the best – but I'm trying to remain optimistic! I'm still excited to find ways to showcase new my music.
S&S: You've described your music as "hypno-nostalgia," which I love! Can you elaborate on that?
JLD: I got that description from a friend of mine who came to my show. I described my sound as "dreamy, seventies, folk-melancholy." He's said it was "hypnotic-nostalgia" and it stuck. When I perform my music, I go into a bit of a trance, so "hypnotic" is definitely the way to describe my music – at least for me!
S&S: How has your experience living and making music in America been compared to your native Australia?
JLD: Amazing! I love America and its openness. It rewards you for being ambitious. We actually have a thing in Australia that people call "tall poppy syndrome." It keeps you short of your true potential, but I'm a bit too ambitious for that.
S&S: "Virginia" is a powerful, politically-charged tune. What drew you to making a song about the Charlottesville alt-right march?
JLD: I was living in America at the time. I was actually writing songs for some labels in Europe, and I couldn't ignore what was happening or not talk about it. It's not every day – or at least it wasn't in 2017 – that you woke up to that on the news. It's alarming just trying to talk about things that are important to do my part as an artist.
S&S: How has SXSW's cancellation been affecting you?
JLD: I have been working really hard on a new album, and I was set to showcase that at SXSW. It was about 6 months' worth of preparation leading up to it, but I'm here now and can't really go back to Australia. Austin's community is coming together to support artists like myself, but we're having to get creative across the whole industry. We haven't heard from SXSW on whether it'll be postponed until later in the year or not, but I'm still finding ways to showcase my music and perform as a lot of artists are. I'm also organizing shows in Los Angeles and New York for later in the year.
S&S: You've got this folksy, ethereal air that will feel familiar to listeners of classic Laurel Canyon folk and fans of some of today's biggest artists like Bright Eyes. But you have an eclectic assortment of influences; how have artists outside of folk-pop impacted how you make music?
JLD: I have a big appreciation for "darker" music, like metal and grunge. Anything dark and swampy is my jam. I love Electric Wizard, Black Sabbath, and have been listening to a lot of Chelsea Wolfe. I think I have a similar writing style to Nirvana in the sense that I layer my songs after starting with a minimal skeleton. I also think it's important to explore and connect with the darker aspects of your personality and music too because it's a part of life.
S&S: "Release Me" is a bit more open-ended but sounds like it comes from a well of quiet anger, with lyrics like "give me back the time I've spent" and "what makes you think you're my superior?" What does this song mean to you?
JLD: It's a song about freeing yourself from the labels that society puts on you and breaking out of a story you didn't write that contains a vast history of stereotypes. I felt boxed in and wanted to scream, but I've learned to channel that energy into music. For me, "Release Me" is a statement and a tribute to my own ancestors who didn't get to live their lives because of who they were. The genocide in Australia's history and the resulting systemic racism is very real and has had ripple effects for generations. "Release Me" is my way of speaking my truth and talking about uncomfortable topics that need to be discussed in a delicate way. I want to open up conversations and share perspectives that you don't always see, which is important when the world is so divided.
S&S: Can you tell us about your upcoming headline shows?
JLD: My goal is still to tour extensively in America this year. With a lot of tours being canceled worldwide, including my March headline dates, I've decided to ride out the situation and set things up for later in the year. I'm still reworking details and making changes, but make sure to keep updated on my "Livin' on an American Dream" tour by checking out my Instagram.
S&S: What future releases do you have planned?
JLD: So many! I have been working on an album and actually wrote another album while touring last year. There's lots I want to achieve!
S&S: What advice would you give an aspiring songwriter?
JLD: Go gung-ho on your dreams. Don't let people tell you that you can't do something. Fear is normal and painful, but it's usually the things that scare you the most that you need to do the most. Push through it, and it will change your life for the better.