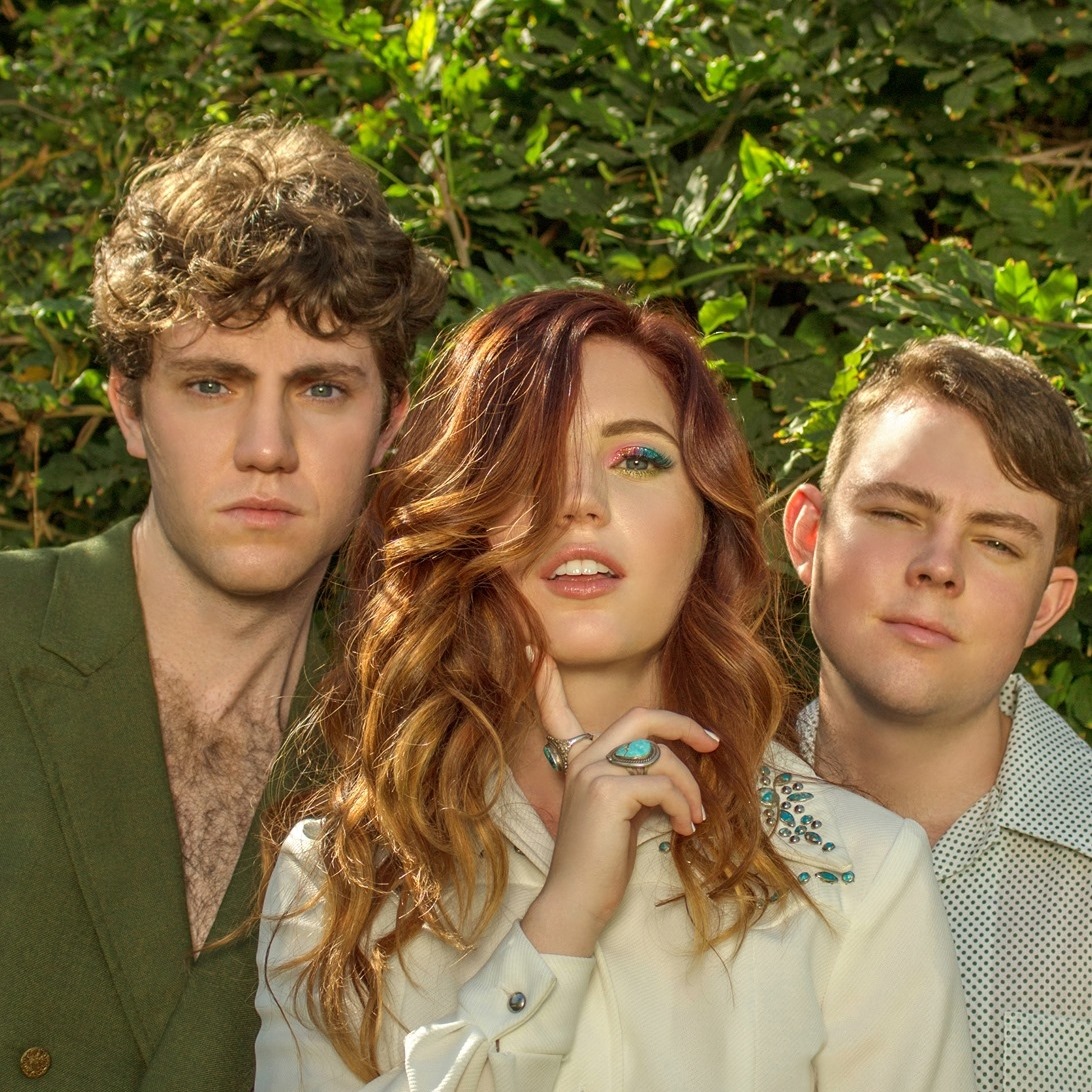 Southern California indie pop band Echosmith have returned to the music scene with their latest album Lonely Generation. Consisting of siblings Sydney (vocals), Noah (bass), and Graham (drums) Sierota, this talented group's latest musical effort showcases  popular hits like  "Lonely Generation" and "Follow You." The record explores life in the digital era, falling in love, and just plain having fun.
We were fortunate enough to chat with Echosmith about their latest album, where they draw their inspiration from, and who the silliest member of the bunch is. Without further ado, enjoy!
S&S: Syndey, Noah, Graham, it's a pleasure to talk to you. I know you are all huge fans of The Smiths. If you could perform one of their classic songs with the band what song would you play?
Sydney: Thanks for having us. I think "Frankly, Mr. Shankly" would be a pretty fun song to play. That's one of their most playful and would be a blast to play with everyone.
S&S: Your newest record Lonely Generation is out now. Can you tell us a little about how you came up with the title of the album?
Echosmith: The title Lonely Generation came out of a lot of conversations we've had with each other about trying to navigate this social media era. We all have found a lot of trouble trying to balance internet life with real life. We thought that that song would be a good album title cause it seems to not just embody our lives, but most of the people we know. We got to really challenge ourselves in the making of this record and got to innovate off of what we've done before! We're so proud of these new songs and so stoked to have so many fans listening!
S&S: Where does the band draw inspiration for each of the songs that you create? How do you decide which songs make the final cut for an album?
Echosmith: We usually begin our songwriting sessions with a conversation about a certain idea. That can be something we've felt like we've wanted to say for a while or just a story about our lives. From there, we just write! Eventually, we just look at all the songs we've written and asked ourselves, "What stories are most important here?" and "What feels most musically interesting?"
S&S: Can you recall any funny behind the scene moments you can share while recording Lonely Generation?
Echosmith: Honestly, writing "Lost Somebody" was a total blast. We came up with the music video concept while writing the song, and honestly, that kind of lead the direction for most of the writing. It's cool to think of how different mediums for our art can inspire us as we write!
S&S: "Lost Somebody" and "Follow You" are my favorites from the new record. What is each of your favorite songs from Lonely Generation and why?
Noah: My personal favorite is "Scared To Be Alone!" Musically, I think we pushed the envelope, and the lyrics resonate with me.
Sydney: "Follow You" is obviously my favorite! It was so fun to surprise my husband with that song at our wedding, and I always feel so happy when I sing that song.
Graham: "Last Forever" is my favorite, though I have a hard time choosing cause I'm so proud of all these songs!
S&S: Everyone needs an escape sometimes when you want to step away from music. What are some of your hobbies or favorite things to do outside of making music?
Sydney: Taking walks around my neighborhood and cooking meals for my friends are my favorite escape. That feels so different from touring and recording life, and I appreciate that!
S&S: What was one of the biggest pieces of musical advice you've ever gotten from a fellow artist or band?
Sydney: My favorite bit of advice was more of a question. When we were about to put out our first record, I was suuuuper nervous and when I brought that up to another artist, they asked me "Do you love it? 'Cause if you do, that's all that matters." That's still stuck with me.
What was the experience like performing on The Tonight Show with Jimmy Fallon?
Echosmith: We love Jimmy Fallon, and we were soooo excited to have performed on his show twice. He's just as nice as he seems on tv, and that's always special to find out.
S&S: Do any of you get stage fright while performing?
Sydney: My main fear is forgetting the lyrics. Thankfully, that doesn't often happen, but almost every show I kinda freak out about whether I know the lyrics or not haha.
S&S: Who's the silliest member out of the three of you? The most serious?
Echosmith: We're honestly all pretty silly, but I think Noah probably jokes around the most. None of us are very serious!
S&S: What are some absolute must-haves when the three of you are on tour? For example, snacks, a lucky teddy bear, etc.
Echosmith: We always do Trader Joe's stops on tour and get a ton of snacks. Snacks are our favorite things in the whole world haha.
S&S: If you could predict the future, where do you see Echosmith in five years?
Echosmith: We really wanna work hard to build up our touring base. We have an amazing group of people from each city out to see our shows, and we just wanna grow that!
S&S: Paramore is another of my favorite bands besides Echosmith. Any chance we'd ever see the two of you perform a song together? Are there any other artists or bands you'd love the opportunity to work with?
Echosmith: Goodness, that would be awesome!! I love all that they do, and I love what Hayley is doing now for her solo work!  I think Coldplay is our bucket list collaboration for sure. They were one of our first concerts, and we've loved them for forever!
S&S: What words of wisdom would you like to leave for future generations of inspiring artists?
Echosmith: Just remember to make music you love!! Art is a beautiful thing, but it has to come from who you are in order to be the most impactful!
S&S: It's been a blast chatting with you. Much continued success, and take care. Let's do this again soon.
Echosmith: We love it! Thank you!