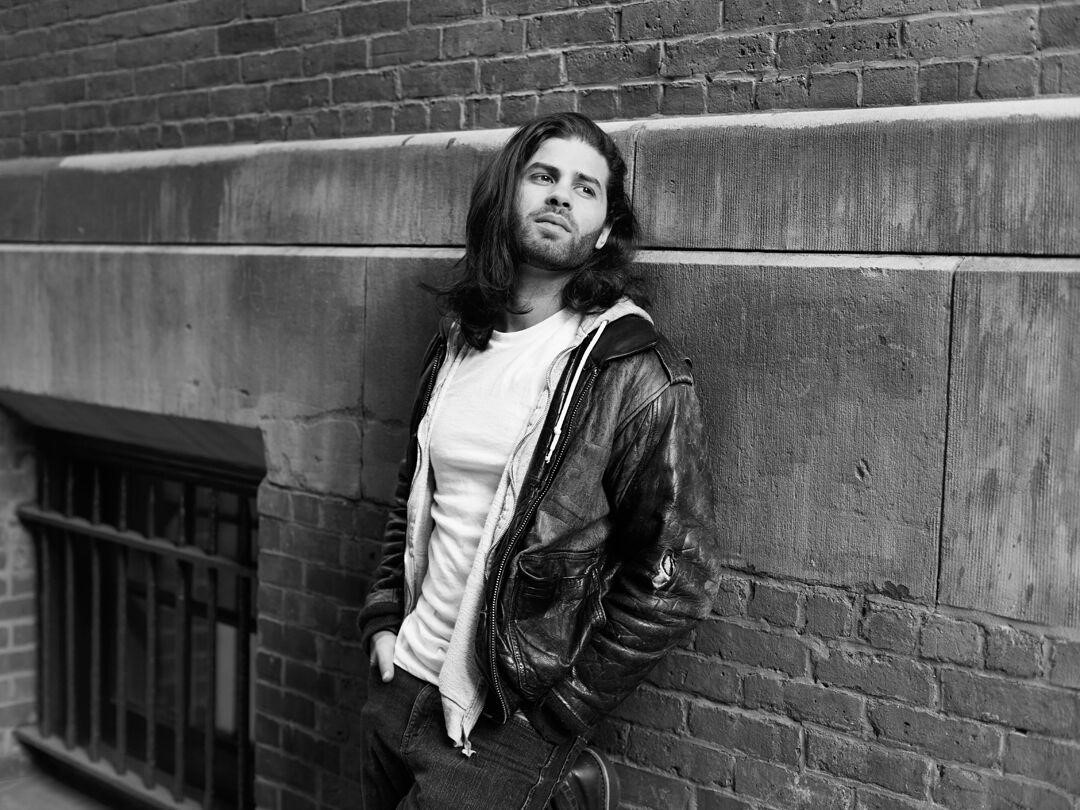 In a world where society has a stigma towards mental health, it is a beautiful thing to see advocation for it. Deletto does just that. He makes it his goal to spread awareness and discussion, and his newest music video/short film "All We Are" (warning: mild self-harm triggers) takes you into the very real world of those dealing with mental health issues. He explores how we cope and how the signs are all there if you look closely enough. With a message as strong as this – one that I also fully endorse and live by in my own life – let's take a page out of Deletto's book and crush the stigma and open the discussions.
S&S: How did you come up with the visual concepts for your video "All We Are"?
Deletto: This was something that I was toying around with for a while. I always knew to hit the mental health aspect of it, and I wanted it to be as real as possible. It was after so many ideas, trying to come up with something that was MY story. I felt if I was gonna do this, I should do this true to myself so that other people could get the honesty of where I'm trying to come from. This isn't something that I just saw or read online, it's something I've been directly affected with. Anytime I make music or listen to it, I always visualize what I'm hearing. With this one, the ambiance and how I put the song together, it played on that emotion for me. So, I wanted to explore and touch upon that emotion of helplessness and put that to a music video where people can really fully relate to it.
S&S: Did you draw inspiration for your video through photos or videos?
Deletto: I listen to a lot of soundtrack music. Every time I hear or do something now, I play a scene out in my mind with whatever it is I'm doing. I like to write…obviously. As far as putting the pieces together, I pull inspiration from all the films I see. I'm a HUGE film nerd, advocate, love it. Anytime I watch a movie or music video, I've started to pick up on the way they edit and feel the emotion it tries to draw out of you, and I try to put that into what I'm doing. Just so we're clear, I've never really done any directing or editing before my own music videos. It's all instinct; it's a feeling.
I've worked on major motion pictures, I've acted, and I've accidentally been in the film industry since I was 18. And I haven't tried. I just keep showing back up, so I've used everything I piled up over the years to do it myself for my videos. I edited, casted, directed, wrote, and produced it. It is so independent – you can run down the list of things, and let me tell you, the word stress. It is so stressful because you're taking on almost everybody's role. For this particular music video, I had a three-person crew: myself, the director of photography who is the king, and the assistant camera operator. I got some help from my girlfriend who did the makeup/production assistant, and my sister did the special effects makeup.
S&S: Was the video shot locally?
Deletto: A fact that most people, even friends, don't catch is on the performance shots – there's very few. There's a projected image playing behind me, and if you look closely, that's me as a child in the same spot that we filmed the spot where the kids were skating. I really wanted to make that connection, for me, as real as possible. I coached the kids through each scene where I was pulling from my own memories.
S&S: How did you go about casting the actors for your music video?
Deletto: I would only hire actors moving forward because it is so difficult when using friends. My previous video, "Where the Wild Sleep," was shot in freezing cold weather in an alleyway where I had friends that had to stay out in the cold for six hours. It's so difficult, and the actors know what they're getting themselves into, whereas my friends are like, "Hey man, you said you were gonna feed me, and it's really cold out. What's going on?"
The lead actor for "All We Are," was one of the actors from my first music video, "Say Anything." I thought he did such an excellent job, and I knew he had what I needed out of the lead character. There had to be a lot of emotions – he had to be able to play relaxed and cool while dealing with so much inside and hold that in, before eventually exploding and letting it all out. I needed to make sure I casted somebody that had a big range of talent.
And from there, using backstage.com, looking through pages and pages of people trying to find the right range of child actors. When you're dealing with child actors, it's a little difficult because they want to fool around, and they don't really know the industry. In order to have this video play out as a narrative, I made sure they had to have a reel, talk about the role together, audition a little bit. Honestly, without those actors, I would not have a music video. I tell everybody that it is because of them that when you are watching that video, the emotion they pulled out was phenomenal. I would look at my DP like, "Did this just happen?" One of the scenes, I almost cried. It was so intense. We were all there sitting by the monitor watching it unfold and after the scene ended, there were a few seconds of silence, and then we all exploded like, "What did we just see?"
S&S: Besides the underlying messages you convey in your video, the music is fantastic as well. When did you start writing and playing music?
Deletto: I started when I was 13, when my dad randomly got me a guitar for Christmas. I asked him why he got me a guitar recently, and it was around that time I was listening to music, hearing it in a different way. I found Nirvana and I was like, "What is this?" You know when you're 10 and you listen to pop. My dad used to listen to Springsteen, and I'm like, "That's old man music!" Then somebody showed me Nirvana, and I remembered hearing some [of their music] as a kid, but not the way I started to listen to them when I got to the age where I was finally ready to hear. Not only how the music was but what he was saying and how he was saying it. From there, my dad got me a guitar, and I played my first chord. It was one of those things people say, "I did this, picked up this, and right away, I knew what I wanted to do!" That's true. It's so weird.
I'll never forget – I was sitting on the edge of my bed, and my dad said, "Put your finger here, here, and here. Now strum." It was terrible – sounded awful. But I was blown away, and so from that moment, I knew I really wanted to invest my time in this. So, you start playing, then you play with friends who got instruments, then you play in bands, but I was too all over the place – so much ADD which you'll find soon from this interview that I go all over the place. I've always wanted to write music. I wrote poetry and stories, but no matter what, I couldn't write a song. I just couldn't do it.
It wasn't until I got into college when I got a random phone call from one of my friends saying, "Hey, do you want to work with a hip hop artist?" I listened to grunge, I looked like I live in a dumpster, nobody showed me hip hop at all. "Alright, fine I'll try." Because I love film scoring so much and started to get into electronic music in college, I thought, "Maybe I can mesh this." Then it was years of working with this hip hop artist. We started to work with artists like Machine Gun Kelly, Meek Mill, and the A$AP crew. One of my songs that I produced got on Hot97 late night with Peter Rosenberg.
Being able to do that, my songwriting all of a sudden began to take form. I was able to really take a step back. From the age of 13 to 29 is when I was able to write my first song. It took me that long to be able to piece everything together. It was a long journey, but I've always wanted to do it since I was 13 years old. Back then, I thought I had to write the next huge hit, and that's what was slowing me down. I would always get tripped up comparing myself to people who wrote songs when they were younger and wondered if there was something wrong with me. I would always get in my own head.
S&S: How difficult is it to be a one-man band? How do you manage the songwriting of multiple instruments?
Deletto: HOW DO I MANAGE IT? I'll tell you what – in bands, I would look to the person playing an instrument and be like, "Ehh that's not good, I don't wanna do that." But now! I'm in this dungeon by myself. I would literally write something – I'd be in a chair, look to my left, look to my right, spin in a circle in my chair, and go, "Welp, I'm the only one here so I guess this is it." It was [through] so many hours of going insane by myself that I was able to construct some sort of sound. I have me to blame if it's successful. I have me to blame if it's not.
S&S: Sounds like The Shining.
Deletto: YES. Absolutely – perfect. That's exactly what it was. I don't have the shining. I wish I had the shining. It would be easier but no, I am Jack Torrance.
S&S: I know mental health is a strong, if not your most important message you want to convey. Do you find your energetic, big personality helps in getting your message across to those you are trying to reach? Does it make it easier to talk to you and for people to open up to you?
Deletto: That is a good question! It's interesting because my music is so serious. Then there's me offstage where I'm this light, goofy kid. I think it's that ability to understand the full spectrum of, "I know how to have fun, we're gonna have fun together, you can trust me, but when we need to get serious, you know I'm here for you." I'm all about that. The full spectrum. You're not just gonna get one emotion or one side from me. I'm gonna be able to have fun and joke around, and I think at the end of the day, being able to have fun with that person, you can be able to open up just a little bit more. That can really help out because you have that trust built.
I've been so fortunate that I've had a lot of friends that have taken me under their wing. From that, it's just a sense of appreciation that no matter what I do, whenever I do anything, I have that in the back of my mind. If you need to call someone because you need some support, I'm gonna be that guy. I strive to be that person. I work to be that person. What I talk to a lot of people about is, "Do you have that person?" Right now, whether it's family or friends, you have that phone call that you could make if you're in trouble. We can talk through it or talk to people about it. It brings an appreciation for that person, where you want to be like that too, and there's that respect for each other. That is a big word for me.
S&S: How did you become so open about talking about mental health?
Deletto: I was actually very shy about it. I was creating this false persona for other people. It was such a dark time growing up; I had a lot just weighing on me, and I'll never forget the moment someone turned around to me in Spanish class when I was a senior in high school and she goes, "Wow, you must literally have nothing wrong in your life. You are always so happy." I  looked at her and smiled as big as I could and I said, "Absolutely, you're right. I got nothing to worry about." And that was a LIE. I think that was so dangerous, and I was building up so much.
It would have been awesome for me to say, "You know what? I'm going through so much that I'm able to understand where I can have my happy moments, and where I can have my happy moments, I'm gonna be the happiest. And where I'm not gonna have my happy moments, if I need to stay in that struggle by myself and don't have help, I have to know how to be comfortable enough to push through." Putting up that fight for so long, eventually you're going to end up in a lot of trouble or you have to tear down that wall. And so, I finally had to tear down that wall. After a while, I was okay with it.
Right now, I live with my grandmother and she has dementia. It can get really difficult, and it doesn't weigh on me as much as it should, but I think that's because I go back to, "Well, at least it's not this!" It's such a different type of chaos, where it's not something that she is doing on purpose. Being able to see different levels of chaos prepares you for what's to come.
S&S: I love that you go to schools to talk to the youth about mental health. Tell me about it – is it challenging to talk to younger kids?
Deletto: That's something I am currently in the middle of. I visited my first school to set the meeting. Schools are a lot more delicate, and I get that. I understand the situation and do not want to mess with that – I will do it exactly how they want. However, I'm coming in from a different perspective. I'm not a trained professional, and I want to let everybody know that I'm not a trained professional. I am somebody that has gone through certain experiences that I could talk about. With that in mind, I want to be able to connect with the students on a different level than a medical professional. It's like, "Hey, I went through some pretty messed up stuff. I found music and I found friends and I found professional help through therapy."  And I want to let everybody know that that stuff is amazing. Everybody needs some of that whether they think they are going through something or not. Of course I want to be able to help someone that is really going through it, but I also want to let those that aren't check in with someone else every now and again. You're going to build a foundation, and by doing that, you might figure out that they're actually in need. It's a push and pull. I want to help create that overall foundation, and if someone feels they need to take the next level for professional help, that's where I want to get them to.
S&S: What age group are you speaking to?
Deletto: I'm going to high schools because emotionally, they're more open to the content. This music video is pretty heavy with certain aspects. I want to challenge them, because that's them – it's literally their age group. I want to see what they see because I know how I see it. We have a different set of eyes, and we're representing a whole different idea with this. You guys are still in that formation period, and where is your formation? There are certain aspects that I think they're going to respect. The whole point is to be heard. I want to know what they think. So, that's what is really important to me – that it's gonna uncover where they are. It will also give me more of an understanding where the youth is with this stuff.
S&S: Do you think social media helps or harms people?
Deletto: Right now, we are in a position where it's negatively affecting. I think it's such a tight rope that we walk on. You can see something like my music video ,and you kind of know what you're getting yourself into. But if I put another video out, where it's just me slapping my bare belly with a spoon full of sauce, which one are you going to click on? Which one are you clicking on?
S&S: The one with instant gratification.
Deletto: And that's it, and that's exactly what it is – instant gratification. With social media right now, to be able to open yourself up like that – that's so difficult. The thing is, the reason why it's difficult is because the road we continuously walk down with it: double tap, move on, double tap, move on. That's it. And it's got to be something quick. You see someone falling over, doing something crazy, or someone with an insane amount of talent doing something nuts where you're going to be like, "That's cool" right away where you can share it.
Something that I think is really amazing that they're doing is hiding the likes. Even if it affected me, even if it affected my money, I wouldn't mind because that means somebody else is going to be happier because of this emotionally, mentally. That's the direction we need to be pushing. What level of a human being are you at? How much of your comfort are you going to sacrifice for somebody else? I think within this world that I'm kind of touching upon, I'm about to find out. I think it has come to a point where it has to be extreme in order for us to do anything about it. That is prominent in almost anything that we're doing, anything that we hear, anything news-based, anything we're going to like, to follow. It's gotta be extreme.
S&S: I think the strive is there. People are making an effort. You heard growing up, "Boys don't cry."
Deletto: Oh, I cry. Oh, I definitely cry. I go through weird little fits where every now and again I would ask – I don't know why I do this – I'll just ask people, "When's the last time you cried?" But I'm not doing it in a malicious way or trying to be funny; I'm just genuinely interested. Then I try to think about the last time I cried. Like last time I…oh, boy, film. Don't ever watch this movie. This will destroy you. This is the movie where my sister's boyfriend sprained his ankle.
S&S: So, this made you cry, yet made another sprain their ankle?!
Deletto: Yes, the movie is called Tigers Are Not Afraid. I thought it was going to be a straight-up horror movie because it has horror elements, but oh my god, it ripped my heart out. He watched it at my place and when he was leaving, he was so distraught and caught up watching his phone, he missed a step and was on crutches for the next two weeks. I challenge you to watch that and not cry. If you watch that and not cry, you don't have a soul. I guess you can say I'm in touch with my emotions. Nowadays, I find that more people are. I think what I'm doing is going to be a little bit easier because of the time that we're in.
S&S: Suppressing doesn't work anymore.
Deletto: No, and not to get on a crazy subject, but look at all the school shootings that continuously happen over and over and over. Not to go down that dark road, but we have to go down those dark roads. Because people don't want to! They don't want to hear it because it didn't happen to them. Eventually, it catches up to everybody, and that's where we need to come together because the ripple effect is happening. It happens in every state until one day it is at your front door, and you don't need that. We can figure out a way to try to talk to people. And with these school shootings, mental health is huge, and we're still having the wrong conversations about it.
S&S: The blame is put somewhere else.
Deletto: Exactly and the media does not help, because it's so focused on the next negative thing. All that is being shown is a sickness – which is getting you interested – but never the cure. You're never shown the cure. So, you have this sickness with no cure, and you want to know what else you can get sick from. Well, can we pause for a second and figure out what's happening in this area first?
We have a lot of resources with mental health specifically, but it's buried between everything else. We can start working a little bit harder in order to make the difference. We need to learn to stop being so selfish. I've got the microphone and stage, and that's the whole point for me. It has been since I was a kid. There's a platform. What are you doing with it? I'm going to have fun with it, be my crazy self and have people question why I did what I just did, but I want them to also know the message and meaning behind my music. I want them to be able to feed off that and take a step back to look at themselves that way. It's going to take a lot of energy where I'm going to have to wear myself thin so somebody else feels a little bit more protected. I want to be able to instill that mentality to put a little bit of that work into somebody else. This way, they don't get defeated by trying to do it all by himself. When it's all said and done, it's going to come back to something like this, so what are we going to do about it?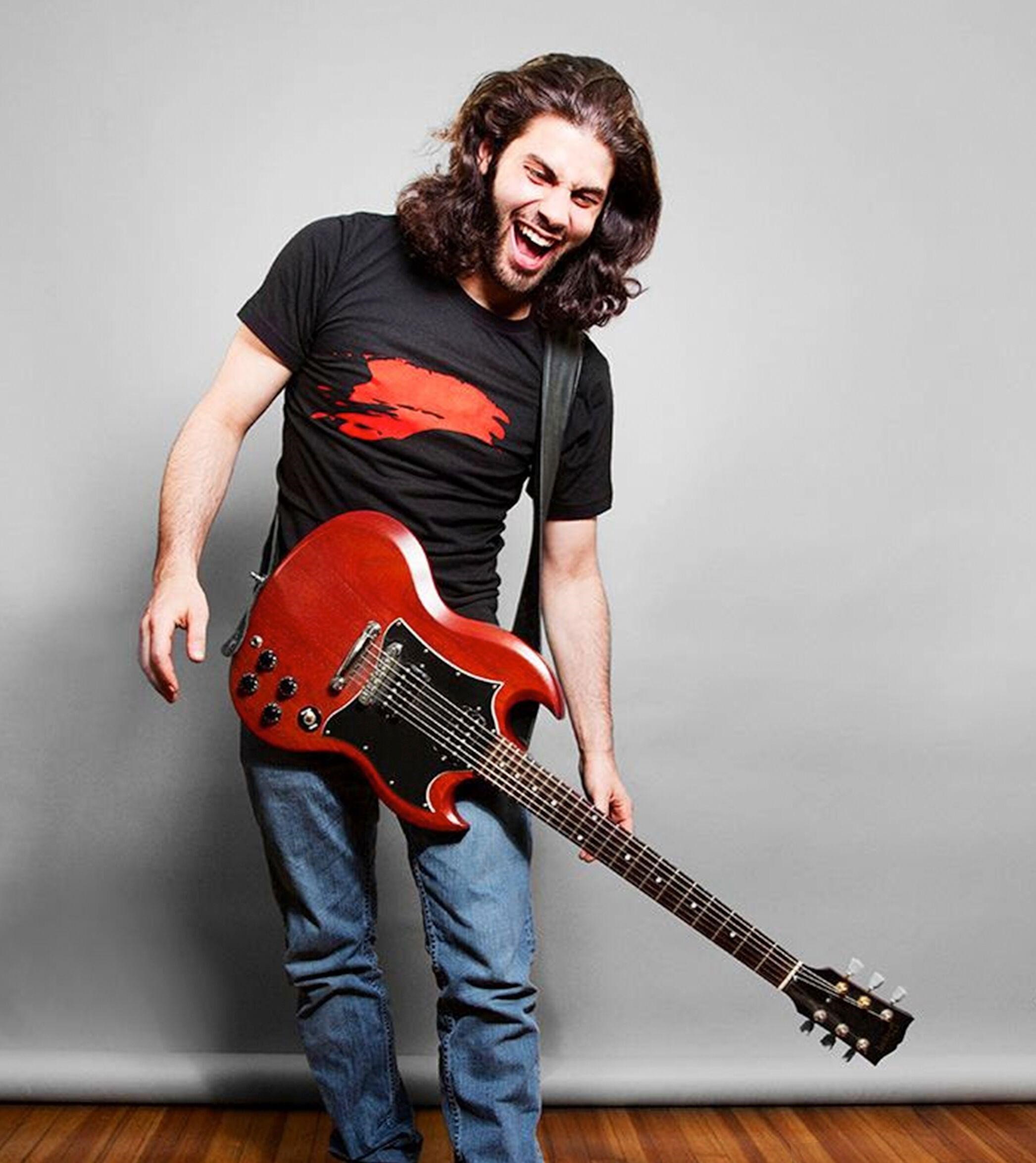 Deletto is an upcoming and coming rock artist out of Northern New Jersey. His sound is a unique blend of driving rock riffs, heavy thematic drums, and ethereal vocal samples on top of a cinematic song structure, with songwriting heavily inspired by his own personal struggles and experiences. Check out more of Deletto:
https://www.facebook.com/delettomusic
https://twitter.com/delettomusic
https://www.instagram.com/delettomusic/