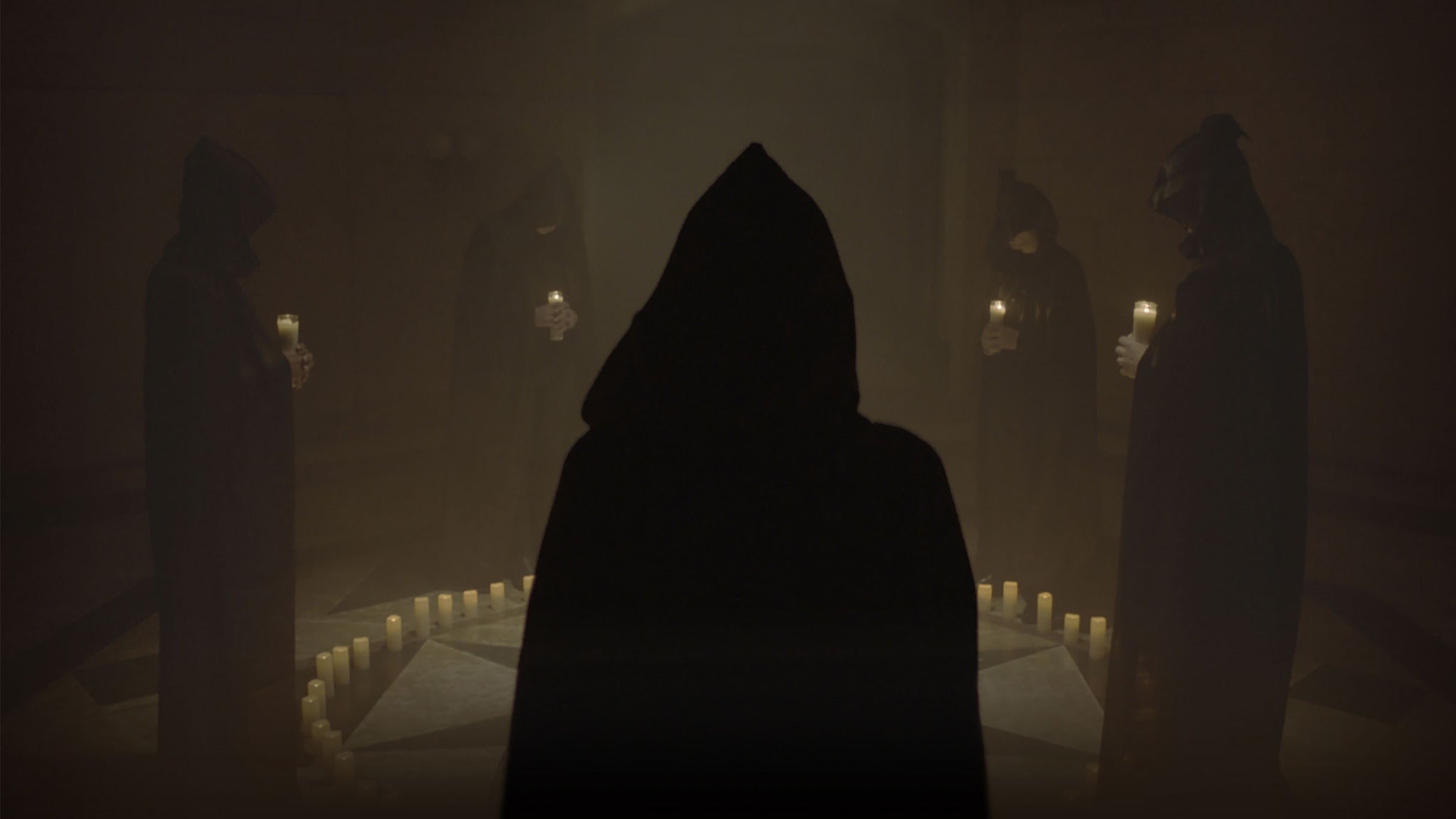 How Ticketmaster rips you off in the name of "protection"
I don't want to tell you how much I paid for My Chemical Romance tickets. I'm embarrassed.
What I will say is this: I'm paying for my two tickets in installments over the course of a year. I don't have a second person attending with me, and I doubt the average fellow millennial will cough up the astronomically high price per ticket (plus fees, plus insurance) to be confined to an assigned seat with a stranger. I'm lucky to have gotten tickets at all, especially floor seats, but I have friends with spots in the coveted pit that paid a third of what I did for my seats I'd grabbed out of desperation. How is this possible when we'd all bought our tickets through Ticketmaster?
It's because I didn't get scammed: I got Official Premium'd.
When MCR first announced their comeback show on Halloween of last year, I was psyched so far out of my mind that I nearly drove down to The Stone Pony at the very slightest internet whisper that they might play a secret show there (It was just a rumor). Blessed (or cursed) to hit adolescence at the same time they hit it big, I saw this band four times over two and a half years, from ages 14 to 16, including their final performance at the last Bamboozle Festival. A teacher tried her hardest to discipline me for wearing Black Parade-style fingerless gloves from Hot Topic to my 8th grade graduation, but I'd already checked the dress code and found nothing against it. I'd found an identity in emo, and everyone had to know.
I was miffed about the comeback show being in LA and not NJ, but whatever. It was a neat little wink at their post-apocalyptic California 2019 theme from their final album, 2010's Danger Days. I was at the end of my last semester of college and had family I could crash with out there. The $150 ticket and airfare were my graduation gifts to myself.
Tickets went on sale the next morning. I furiously followed Ticketmaster's instructions with hacker-like intensity, silent but astonished that this was finally happening again. Those high hopes were dashed when I fucked up and typed in my credit card expiration date wrong. One digit off, and I couldn't check out. The site brought me back to the start, all the tickets were snatched up, and my gift went to someone else.
I immediately hopped in the shower and tried scrubbing my brain of my self-fury and disappointment. Friends who knew how much this band meant to me consoled me with the thought that this wasn't just some one-off appearance; they're sure to announce a date in New Jersey soon. Who says you can't go home, right?
Over the next few months, My Chem constantly, cryptically hinted at new surprises, dropping festival and tour dates with dark ritualistic seriousness. Leading up to purchasing the Newark tickets, I was determined to get a spot in the pit. I told myself I didn't care how much it would cost me. I never get floor seats for stadiums – I came close getting Harry Styles tickets for the summer, but thankfully, my more frugal friends got us four seats together in the stands – so I justified this purchase to myself over and over. It was a gift from me to me. For all I've gone through with this band and for this band, I felt like I deserved this.
Had I succeeded in my initial attempt last year – the $150 single GA ticket, the round-trip flight, and any other expenses I would've incurred out in LA – it would have cost me less than the tickets I bought for the show an hour from my house. And they're not even pit.
The group chat between my friends and I was strategic: two were going for the doomed Wells Fargo Philly date, two others for Barclays, and I, determined to see them in our home state, was a stalwart Newark girl, regardless of the weeknight slot.
As tickets went on sale, I had an echocardiogram appointment scheduled (minor heart condition – I'm okay, trust me), so there was no time to waste. I got the first two seats closest to the pit – section A, row 3. I'd find a friend to go with later. Insure my ticket? If it's costing me an arm and a leg already, sure, why not!
I found out through scrolling Twitter in the waiting room that a second Newark date was added, and another friend had already miraculously scored pit seats. Are you kidding me?! There was still hope! I opened up the Ticketmaster app…just kidding, still 2,000 people ahead of me. I was already conditioning myself into being satisfied with the seats that were "good" but not as good as I'd wanted, exorbitantly expensive but worth it…right?
I asked my lucky pit friends how much they'd paid. Their tickets – the ones most sought-after and special, the ones where you can mosh for a band that came up from rough, violent basement shows – were less than half the price of mine. I would be glued to my assigned seat, maybe with a friend I'd talked into paying several hundred dollars, maybe a stranger desperate enough, watching luckier fans just a few feet ahead of me free to dance and move and mosh and live a My Chemical Romance show the way they'd always intended. In the cardiovascular waiting room, I wanted to scream.
I've still got more than eight months until the show itself. Until then, I'm paying off my tickets, over $100 a month at a time, praying to find somebody who can take the other one off my hands, figuring out if my ticket insurance can do me any good here, and just hoping to god I still have a good time – or at least $700 worth of fun. I went in thinking "pit or bust." I compromised. 
I'm back to pit or bust. I'm so disenchanted by the bureaucracy of fun. I'm either finding someone willing to give up an insanely good spot at the mecca for emos or I'm getting my money back and not going at all. See you in September or never, boys.