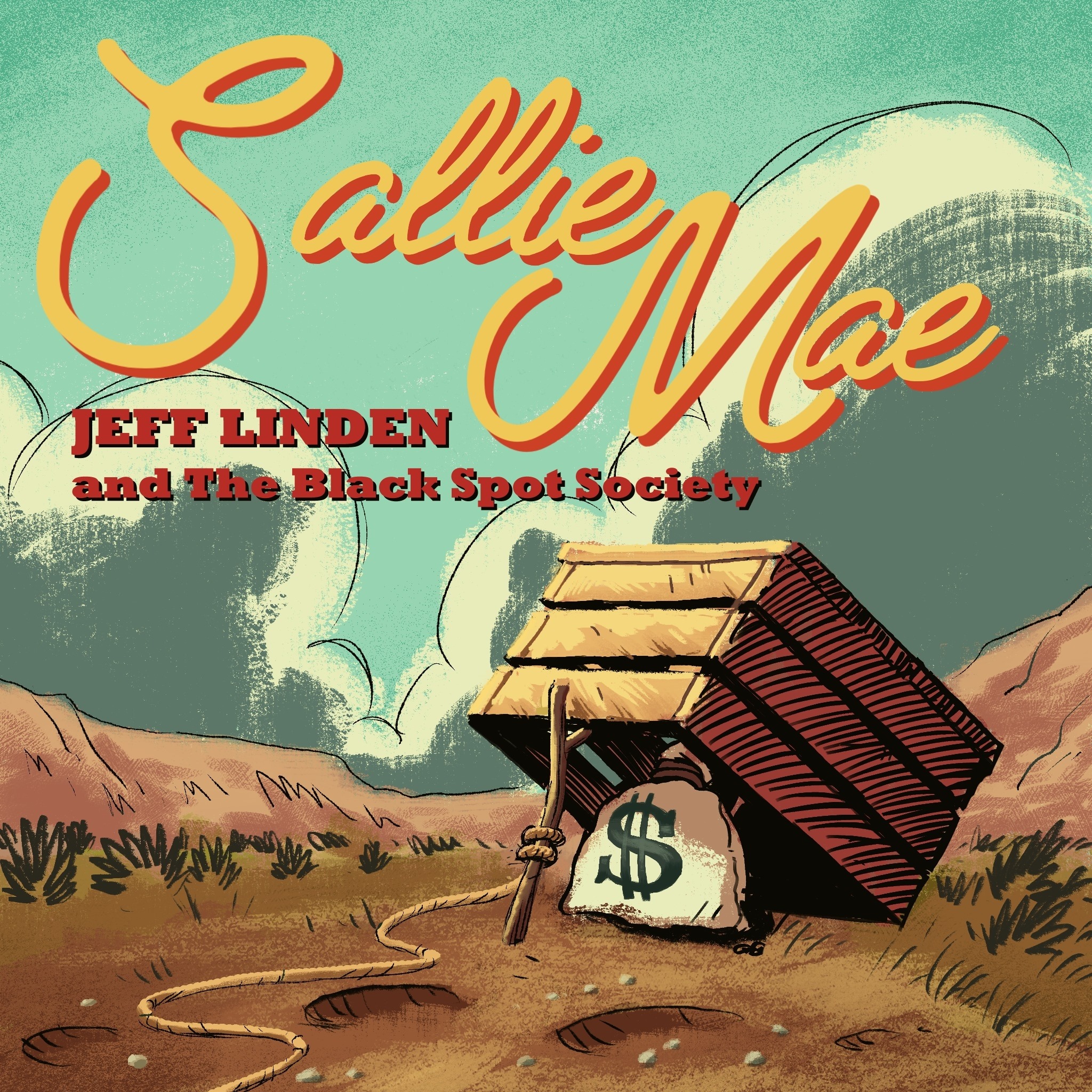 When you think of student debts and the woes of paying back the education system, odds are you're not picturing it in the form of a catchy, off-kilter yet infectious country-folk number. Yet somehow, someway, local Asbury Park-based outfit Jeff Linden and The Black Spot Society have managed to do just that with the release of their latest single "Sallie Mae" – a fun and rousing country-style number that offers a subversive twist on the traditional boy-meets-girl narrative in a clever and darkly comic manner.
Much of the Black Spot Society's music blurs the line between punk and folk, so it's surprising and charming to hear them embrace country in such a fluid and witty manner as they do on "Sallie Mae." The lyrics offer a cutting yet comical commentary on the perils of the current education system and the financial hardships it brings, yet miraculously still manages to pack in some great hooks, a catchy chorus, and a strong vocal performance from Mr. Linden himself.
Overall, the single is an original, crowd-pleasing, and subtly thought-provoking number from one of NJ's most promising young talents. Be sure to follow Jeff Linden and The Black Spot Society on all social media and streaming platforms!