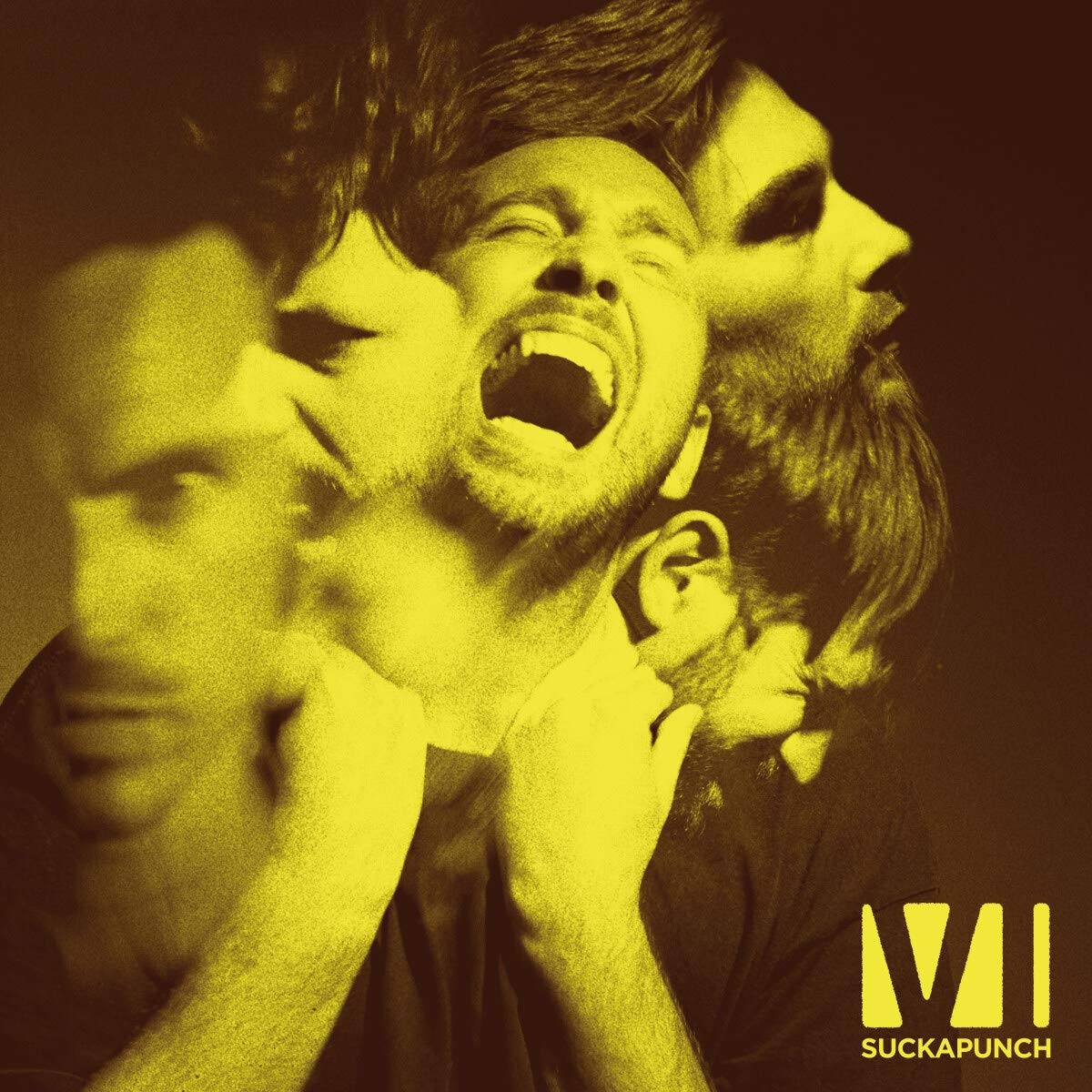 At some point, we collectively decided that the whole early 2010s, mega-chugging, sad-boy pop-punk thing was good, actually – probably as the kids who made it popular in the first place grew old enough to get nostalgic. That's not to say the stuff doesn't hold up, at least the best of what the genre has to offer (see: The Wonder Years, State Champs, The Story So Far). On the contrary, I have a pretty heavy fondness for it. Despite being fairly sizable players in the scene at their peak, You Me At Six seems to not quite reach the level of nostalgic fervor of their peers. Then again, they're imports from across the pond. I can only speak on their fame from an American perspective. Even at the height of early teen angst, I never found myself drawn to them so much as vaguely aware of their existence. Our tastes at 14, of course, are not exactly damning – so with a good deal of time between then and now, I thought I'd take a look at their newest release, SUCKAPUNCH.
Any kitsch found in emo and post-hardcore pop has to be earned by creating genuinely compelling songs. It's what makes, say, Yellowcard's "Holly Wood Died" or "If It Means A Lot To You" by A Day To Remember awash in all the cliches of the genre but using said cliches to their advantage. A great song, and subsequently record, in this vein has to make you momentarily become that 14-year-old again. A good song at least has solid melodic prowess. But as much as I wanted to not go full old-woman-screaming-at-clouds, SUCKAPUNCH feels like standing in front of the t-shirt wall at Hot Topic and realizing none of the bands emblazoned on it speak to you anymore. Maybe I'm not the target audience for this, but at 19, my frontal lobe is hardly done fomenting; I'm not exactly ancient. Yet something about men in their thirties trying to write breakup songs with adolescent-level volatility falls flat for me.
There are two ways to approach this: assume that these are songs written earnestly, or assume they're written to feel earnest to a certain market. At the end of the day, however, I'm not here to speculate on the objectives of strangers, be it the creators of this album or the folks that genuinely do get enjoyment out of it (to whom I say: more power to you). To tackle the lyrical content is to get ahead of ourselves, anyway. Upon any first listen, it's the melodies themselves that make or break your impression of an album. Perhaps the most definitive statement of my opinion is this: For all its emotionally charged songwriting, I didn't feel like SUCKAPUNCH's music was evoking anything.
At some point, I had to reckon with the fact that, for me, this record felt like a display of glossy production with not quite enough substance to back it up. "Beautiful Way," one of the lead singles that precluded the album's release, doesn't seem to quite find a place to land. An amalgamation of sounds and styles is by no means a bad thing, but the end result on this particular expenditure just felt somewhat muddied. This becomes a recurrence, coupled with the conflicting messages each song seems to convey. One moment, our narrator is lamenting a heartbreak and pining for lost love; the next he is accusing the lover in question of being the pining party. This isn't much of an issue on its own. After all, it's not as if SUCKAPUNCH was pitched as a concept record; but it doesn't do many favors if you're already put off by the inconsistencies within the actual music.
The title track "SUCKAPUNCH" falls prey to a similar identity crisis, straddling the line between electronic pop and radio alt-rock but not quite committing to either. There's a hint at something more compelling in "Glasgow," a down-tempo and somber track that makes nods at the band's emo-flavored roots. There's promise in this, although it's not the same promise that gives their work on Take Off Your Colours or Stay With Me a charming throwback quality to them.
I acknowledge that You Me At Six have been asked to do something difficult. At the end of the day, there's a difficult balancing act that aging pop-punk acts are asked to maintain: evolve, lest you become irrelevant; but don't evolve in such a way that fields accusations of selling out. I don't think You Me At Six were ever at risk of losing a deeply subcultural fanbase; whoever was going to accuse them of being sellouts was doing it from the jump. They are what they have always been: a pop band, and there's no shame in that. Yet in this evolutionary effort, it feels they've stripped themselves of some personality.
Maybe there's a kid for whom this album will speak to like The Finer Things or The Greatest Generation did to us. In that case, I hope SUCKAPUNCH finds them well.