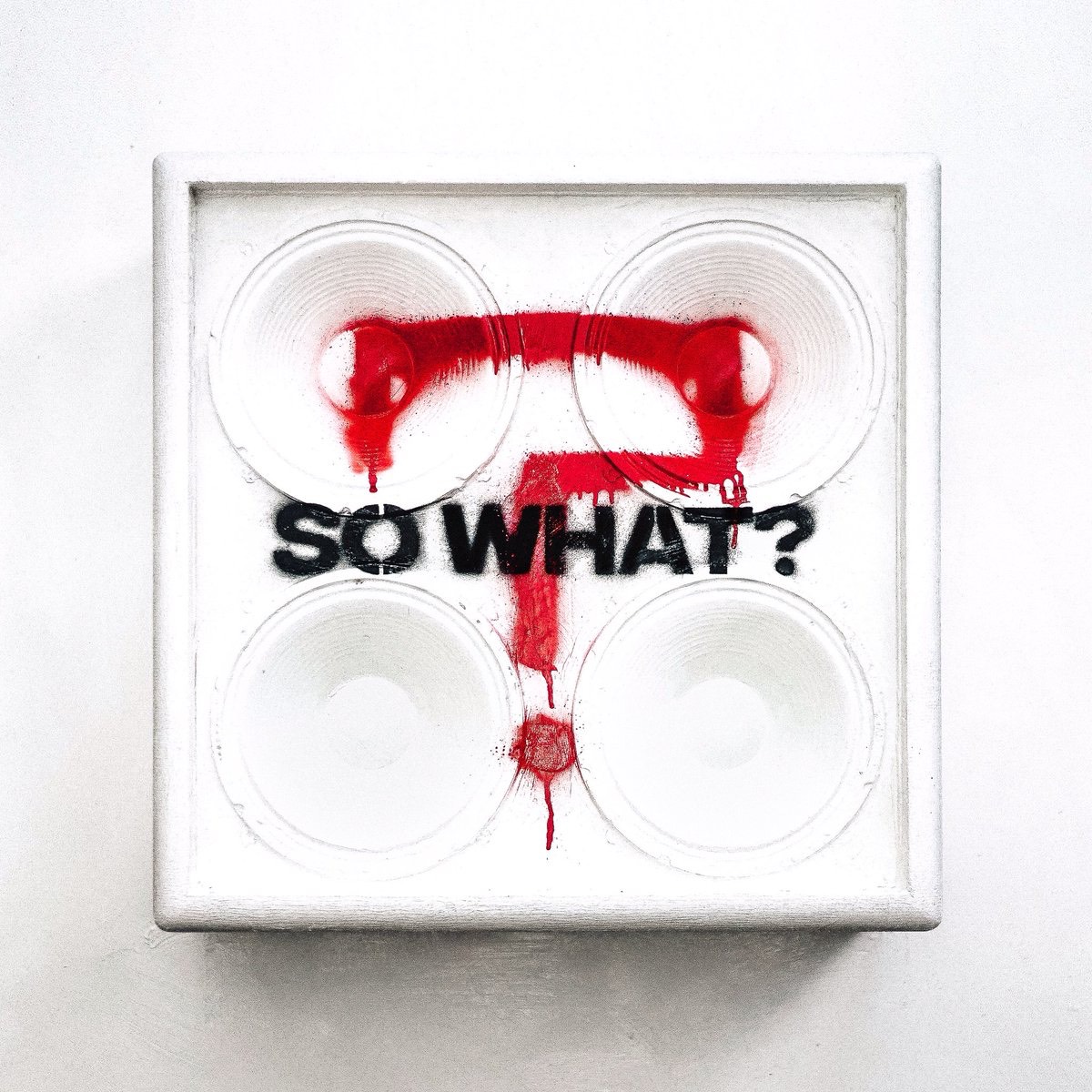 It's like the old saying goes: if you want something done right, do it yourself.
In September 2016, English metalcore band While She Sleeps announced their plans to leave their then-record label, Sony Music. The band was already partway through writing their third album, and for many bands, a major label change would have spelled disaster for the in-progress work. But While She Sleeps refused to let the event have any impact on their momentum. Instead, they bought own their recording studio,and started a campaign on crowd-funding platform PledgeMusic to help get their album completed. It was a risk, but it was one that paid off. On April 21, 2017 – just seven months after their split from Sony — the band released their crowd-funded You Are We, and the album saw both chart success and immense critical acclaim.
Now, two years later, While She Sleeps are taking the reins once again. After forming their own label— called Sleeps Brothers— the Sheffield five-piece teamed up with Spinefarm Records to self-release their latest LP. The album, their fourth, is titled SO WHAT? — in all caps, as if the band wanted to literally shrug their shoulders at anyone who tried to tell them what to do. It's a bold statement that well-describes the album they've made — big, brash and ballsy, SO WHAT? is an excellent release that clearly showcases the band's creativity and talent.
SO WHAT? begins with lead single "ANTI-SOCIAL." A two-ton heavy headbanger bursting with half-spoken vocals, wailing guitars, and a blunt-force melody, the song's angsty atmosphere and bristly energy lay a powerful stage for the album to come.
While this hardcore sound is the album's predominant theme, some songs take a more playful approach, combining a range of genre influences with a dose of dramatic flair. "INSPIRE," for example, displays a giddy mash-up of ideas from across the metal spectrum. With its sing-along hook, recurring synth line, strong melody, and a rap-style bridge, it's part A Day To Remember-style power punk, part electronicore, part Korn, part hair metal — all irresistibly catchy. And "SO WHAT?" with its shrieking guitars and gang vocals and gripping breakdowns, is a shout-it-out nu-metal rager that's sure to be a hit at live shows.
Unfortunately, the album does get repetitive after a while. Many of the songs feature similar themes and arrangements, and they blend together even on repeated listens. The album would have benefitted greatly from a few more big hooks or stronger choruses. That said, even on the less memorable songs, the band's technical strengths are noticeable. Throughout SO WHAT?, there is a huge presence of stellar drum and guitar work as well as numerous show-stopping breakdowns, all of which that make the album a worthwhile listen.
And there are some definite standouts tracks. "SET YOU FREE" incorporates a slowed-down, melodic chorus and bridge that lend it the emotional strength of a power ballad, while "ELEPHANT" features some lighting-fast, monstrously good instrumentals and pushes the album's mash-up tendencies to a thrill-ride extreme. And on the album-ending "GATES OF PARADISE," the band goes for 80's style grandeur, focusing a burst of burning energy into the album's best melody. Massive, vicious, and guns-blazing bright, it's a modern-day Mötley Crüe song and a breathless, fantastic finale.
Overall, while I do think the album would have benefitted from more variety, there are no bad songs on SO WHAT?, and there are no half-measures either. Every song is as enormous and raging as its all-caps title, and as a whole, the album hits hard.  It's always a risk to self-release, but While She Sleeps have proven they can do it well.  Loaded with full-throttle metal in the spirit of the 80's greats, SO WHAT? is a fierce, fast-paced and thoughtfully enjoyable listen.