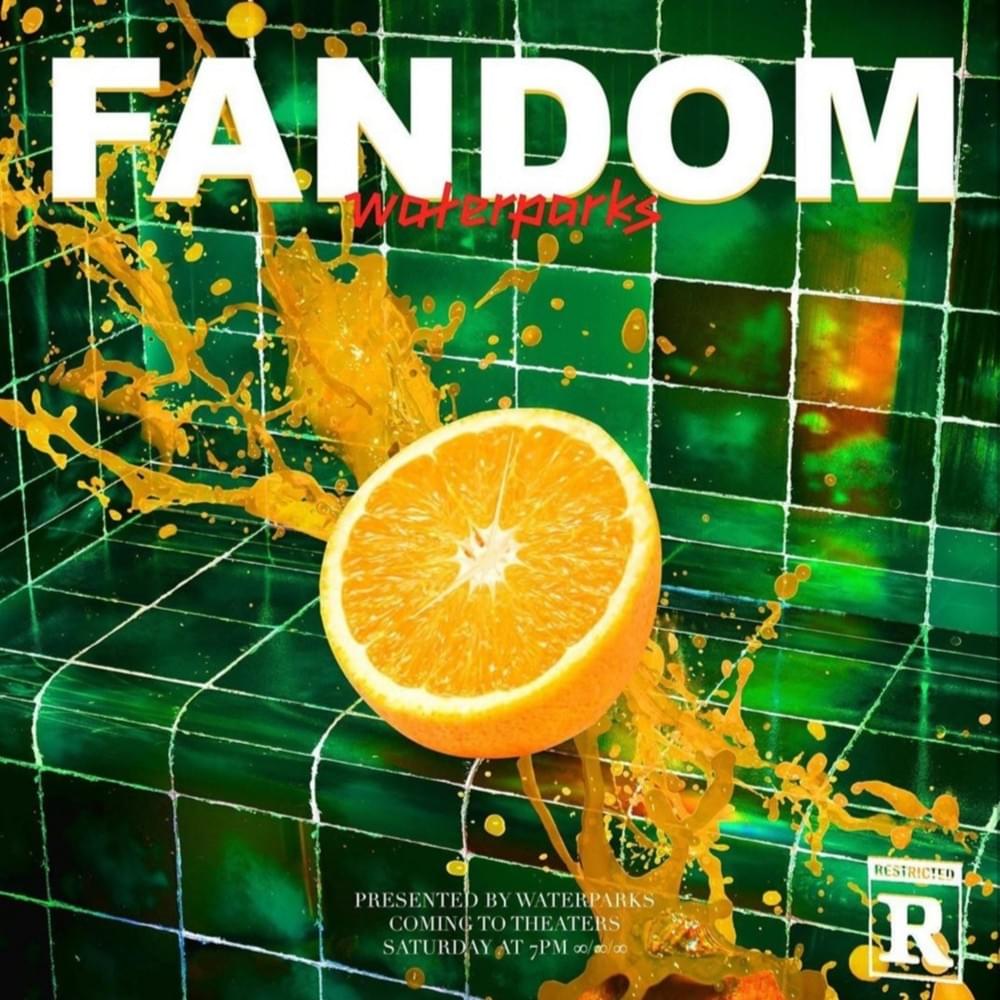 Undoubtedly, the best part about the new Waterparks album, Fandom, is how unapologetically pop the whole affair is.
Despite the Hot Topic merch, the neon green hair, and the Warped Tours under their belt, Waterparks is fundamentally a boy band. They're not ashamed of or afraid of that, and they shouldn't be. It's worked really well for them so far – and they have sold out shows and the growing fanbase to prove it.
In fact, the best songs on this album are the ones that wholeheartedly lean into that boy band influence and don't have any pretense of deep meaning or forced edginess. "Dream Boy" in particular is a standout track with sparkly synths and a very catchy chorus; it's boy band pop, sure, but Waterparks does it well.
Generally speaking, the best Waterparks songs are the pop-leaning ones, the cheesy love songs, and the even cheesier breakup songs.
Unfortunately, Fandom doesn't have too many of those songs on it.
The biggest hangup of this album is that it often feels like a temper tantrum set to pop music.
Lead singer Awsten Knight hates his ex. He also hates being "famous," and being sad, and being told what to do, and a myriad of other things that I've since forgotten about since I started writing this. Yes, music is often how artists exorcise their demons, but gosh, is Fandom tiring at times, especially when several songs seem to be about the same thing. We get it, man. You're mad. We're sorry.
And though the angrier, "edgier" songs like "Turbulent" and "Watch What Happens Next" are still pretty catchy, I wasn't exactly charmed by the tone and found myself wanting to go back to "Dream Boy" over and over again. Of course, I had a review to write, so I couldn't, but I really, really wanted to.
At least the music always delivered, even when the songwriting fell short. Every single song is technically sound and practically textbook, and Fandom shows that Waterparks are growing very comfortable in their popstar skin, no longer unsure of where they want to stand. They want to be God's favorite boy band, and they're shooting for the stars on this one.
From a musical perspective, there is not one bad song on Fandom, seriously. It is a thoroughly replayable album.
Still, for as melodramatic as I found most of the songs to be, the earnestness of it all is admirable. At this point in their careers, most bands are trying to eschew their more emotional sides to try and seem more "cool" or "put together," but Waterparks (and Knight in particular) are still using their albums as sonic diaries. And while it's sometimes messy and unflattering (as raw emotions usually are), it is also pretty brave. It's not exactly what I'm into, but I can appreciate it.
Overall, Fandom is a solid album, and if we're being quite frank, I'm probably not who this album was meant for anyways. While I'm busy being a broody twentysomething with my distinctly twentysomething problems, there is probably a 14-year-old girl who related to every single word of this. And for that, I have to commend Waterparks – tweenage girls deserve good music, too.