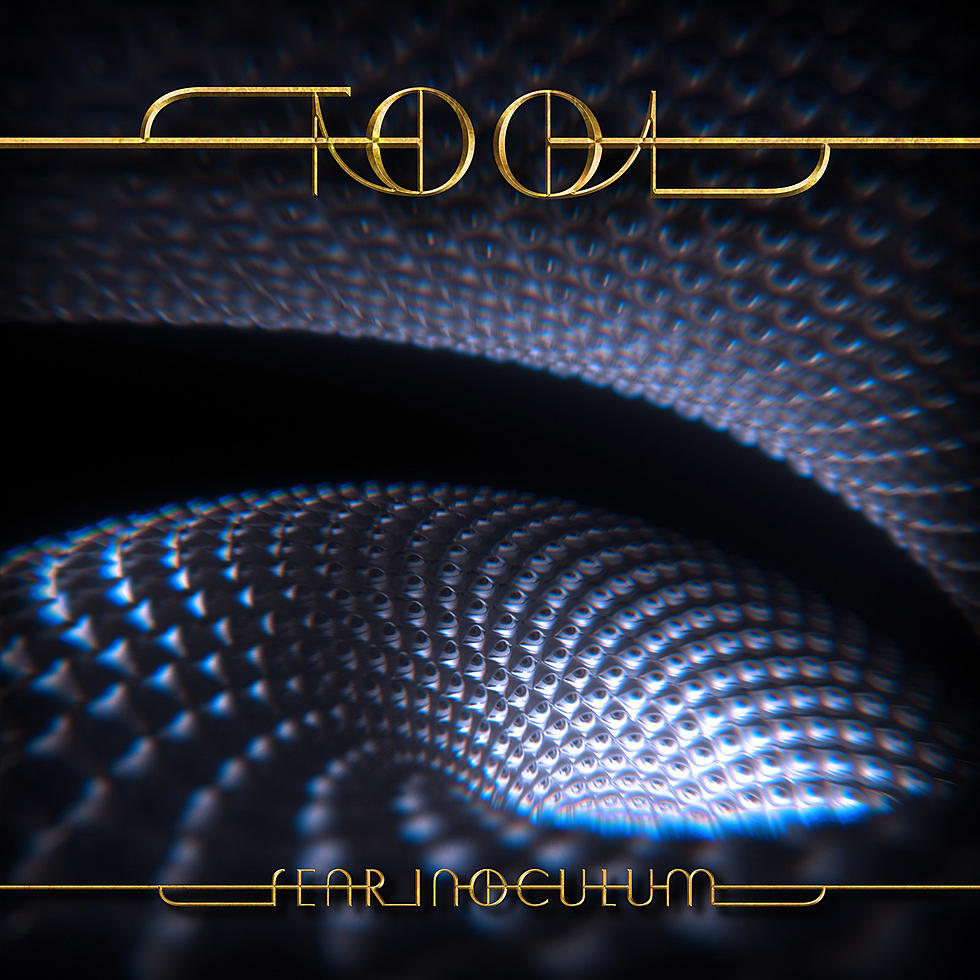 Life is often described as a struggle.  The world is uniquely set up, it seems, so that the harder we push against it, the harder it pushes back at us. Friction forces us to adapt, to change, and to grow.  It tests our limits and helps us figure out just who we are.
Tool has chronicled the process of struggle over the course of five albums and 29 years: The struggle with the outside world (Opiate and Undertow), the struggle to expand our minds (Aenima) and our hearts (Lateralus), and the struggle to cope with the eventual losses of what we love (10,000 Days).
The band has been with me since I was a 14-year old kid watching the "Sober" video on MTV's Headbanger's Ball. Along the way, their growth has paralleled my own, and each album has come along at a time when I was trying to figure out my place in the world. As silly as it may seem to turn to a progressive metal band for guidance, I always left a new Tool album with more food for thought. It was music that rewarded the investment of time spent with it.
When Fear Inoculum was released, I couldn't wait to absorb myself in it. It was an anticipation that I'd been missing from popular music for years. In fact, I was so excited that I actually looked forward to making a three-day, 1,800-mile solo drive across the country, since it would allow me the chance to keep replaying the album without making everyone around me nuts.
In a recent interview on The Joe Rogan Experience, Smashing Pumpkins frontman Billy Corgan noted,
"An artist needs to mature into a deeper relationship with their work, or their relationship with the public, or their relationship with themselves. And if you can do that – and you look at great examples: Johnny Cash, Neil Young, Tom Petty – when they get there everybody comes back. Because they think, 'okay, now you're giving me some new information. This isn't just a riff on the thing that you gave me before.' And I think the public has shown over time the willingness and the ability to follow artists if they're able to go to that place where they mine out something new that actually is a cultural contribution, and not just more of what they already know."
Thirteen years after Tool's last effort, the world feels more divisive and distracted than ever. I'm 42 now, and the struggles continue. At what point do we stop fighting? What happens when we define ourselves by our struggle When the fight becomes our whole identity? What are we when we take those things away? When our bodies start to break down, and we can no longer do what we used to do? What's left?
On "Invincible," singer Maynard James Keenan acknowledges this endgame, and sings,
Beating tired bones
Tripping through, "remember when?"
Once invincible
Now the armor's wearing thin…
Warrior struggling to remain relevant
Warrior struggling to remain consequential
On the title track, we're warned that the world (and certain people in it) benefit from these struggles. They profit from our pain and insecurities. They try to keep us scared and fighting each other.
The Deceiver says, he says,
"You belong to me
You don't wanna breathe the light of the others
Fear the light, fear the breath
Fear the others for eternity."
On "7empest," he confronts The Deceiver directly,
You're gonna happen again
That's what I think
Follow the evidence
Look it dead in the eyes, you are darkness
Trying to lull us in, before the havoc begins
Into a dubious state of serenity
Acting all surprised when you're caught in the lie
We know better
It's not unlike you
We know your nature
This cycle will continue, Keenan argues, until we recognize that the true end to struggle is to not engage it. We can rise above it. There is hope. On "Pneuma (Greek for our vital energy, or soul)," he continues,
We are spirit bound to this flesh
We go 'round, one foot nailed down
But bound to reach out and beyond this flesh
Become Pneuma
We are will and wonder, bound to recall, remember
We are born of one breath, one word
We are all one spark, sun becoming
It's heady stuff. What I jokingly refer to as, "Art with a capital 'A'." And what keeps Fear Inoculum from feeling stuffy or preachy is the OTHER half of the equation: the actual music.
As a lifelong metal fan, I was used to a certain type of "heavy:" it hits you quickly, and aggressively – like having a concrete block dropped on you from the roof of a building.
But this is DIFFERENT. It's like being cornered by a steamroller: it takes its time; it's patient. You feel every second of it. You're awake for everything. These songs average over 10 minutes each. They explore every possible back alley and byway.
Tool takes a simple, three-piece rock band setup and weaves together increasingly knotted threads of rhythmic layers (seriously, if you ever wanted a college-level music theory lesson on subdividing rhythms, drummer Danny Carey will show you all you ever needed to know on this album).  And, while the lyrics are metaphorically dense, the melodies are "shout it to the rafters" catchy.
Thousands of bands have tried to replicate what makes Tool special, and every single one has missed the mark in some way. Only Tool make THAT sound. And on Fear Inoculum, the album's production gives that sound the weight, warmth, and clarity it deserves.
Maybe more than anything else, in 2019, Tool has offered up music as an "experience" again. Fear Inoculum encourages you to unplug from the chaos of everyday life, sit down with a good pair of headphones, and allow yourself to be transported for an hour and a half.
You'll emerge exhausted, inspired, and ready to listen again.