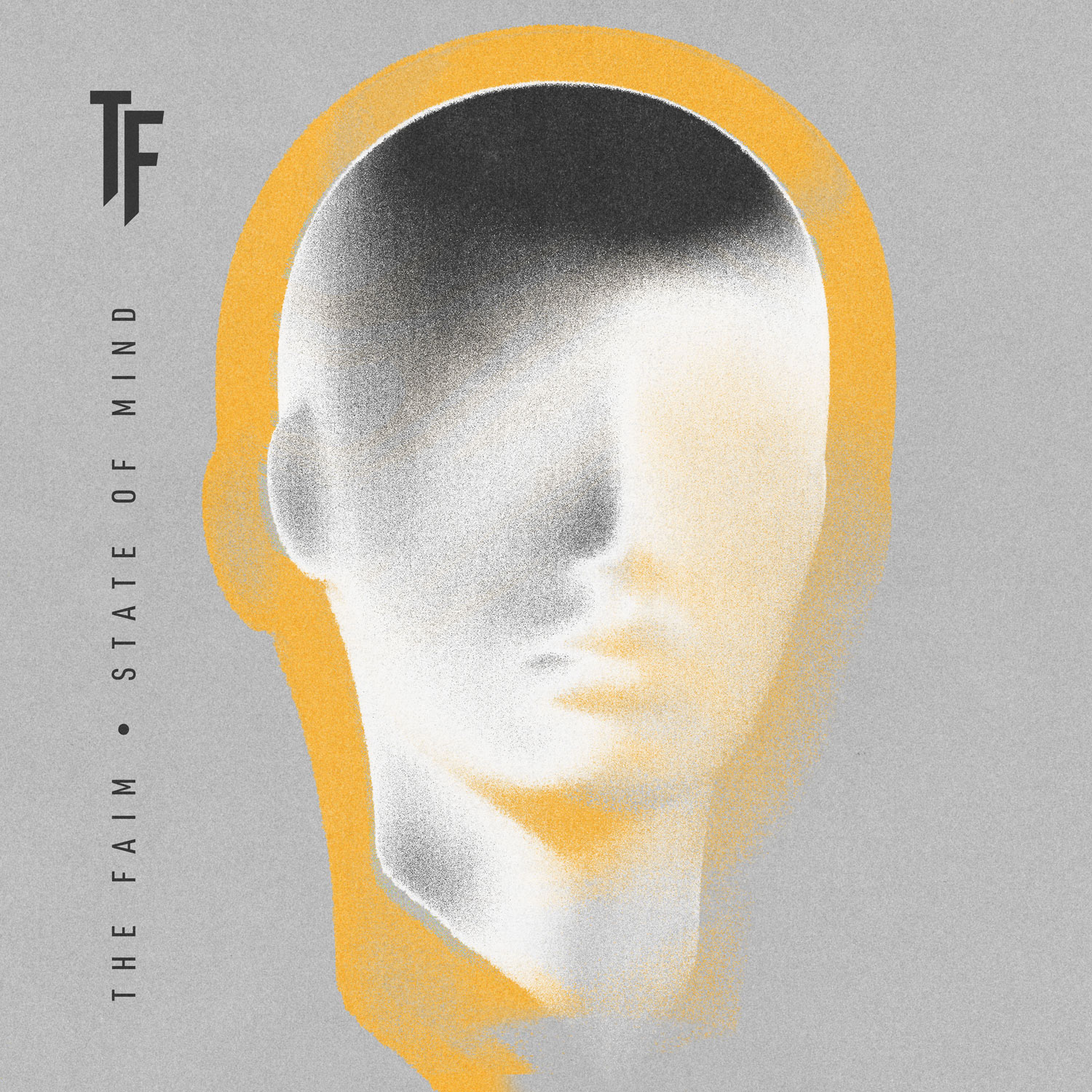 Debut albums can be either very exciting or daunting things to behold depending on who you ask. For some artists, the debut album is the be all end all – the first chance to make a bonafide statement and leave a lasting impression on listeners. For others, a debut album is simply just a method of establishing the foundation for one's trajectory. Rising stars The Faim, hailing from Australia, more than embrace their chance to shine on their first full-length album State of Mind, which establishes an ambitious, high-energy and arena-ready sound along with passionate performances. The band's sound draws upon the modern template for alternative and indie but also manages to contain an atmosphere and tone all its own, delivering an exhilarating and promising showcase for their ever-growing talents.
The Faim certainly waste no time getting down to business as opening track "Tongue Tied" indicates their perceptive songwriting and bombastic sound. Lead vocalist Josh Raven delivers a commanding performance full of vulnerability and sincerity. This honest approach to songwriting and performing is what defines much of State Of Mind and results in some of its most accomplished moments. "Humans" contains heavy and visceral production, but the lyrics are surprisingly complex as Raven examines our universal struggles and how they connect us all. This subject matter ensures that The Faim's music is embedded with a genuine resonance. Other tracks illustrate The Faim's ability to operate as a unit and create moments of sheer intensity and spectacle. "Infamous" is sonic proof that the group can create a pure adrenaline-fueled rocker and tracks "Beautiful Drama" and "Summer is a Curse" are indicators of their grand musical scope with some of the album's most deeply personal songwriting.
What truly distinguishes The Faim as a musical force is their total commitment in each and every aspect of their performance. The band have an exuberance and enthusiasm that's highly appealing and highlights each member's distinctive strengths. Credit is due to Samuel Tye on guitar and Linden Marissen on drums for their contributions, as their instrumentation is intuitive, concise, and manages to add flair and style to the proceedings. The chemistry displayed in the group is fluid and organic, allowing not only each member to shine but also ensuring each song appears unified and cohesive. In addition, State of Mind's brisk yet efficient pace allows each track just enough time to make an impression without losing focus or overstaying its welcome, making this record a genuinely enjoyable and well-crafted listen.
All in all, the debut album is always going to be a signal of importance for many young artists. Thankfully with State Of Mind, The Faim represent a strong sense of potential with confidence and emotion. While the band is still developing their sound and style in some regards, The Faim are a band that appear dedicated to creating exciting, grand, and most importantly authentic music. If the group can continue to do so and sustain their immense momentum, well, now that's a state of mind maybe we can all get behind.
Songs to Spin: "Humans," "Summer is a Curse," "Beautiful Drama," "Tounge Tied," "Infamous"