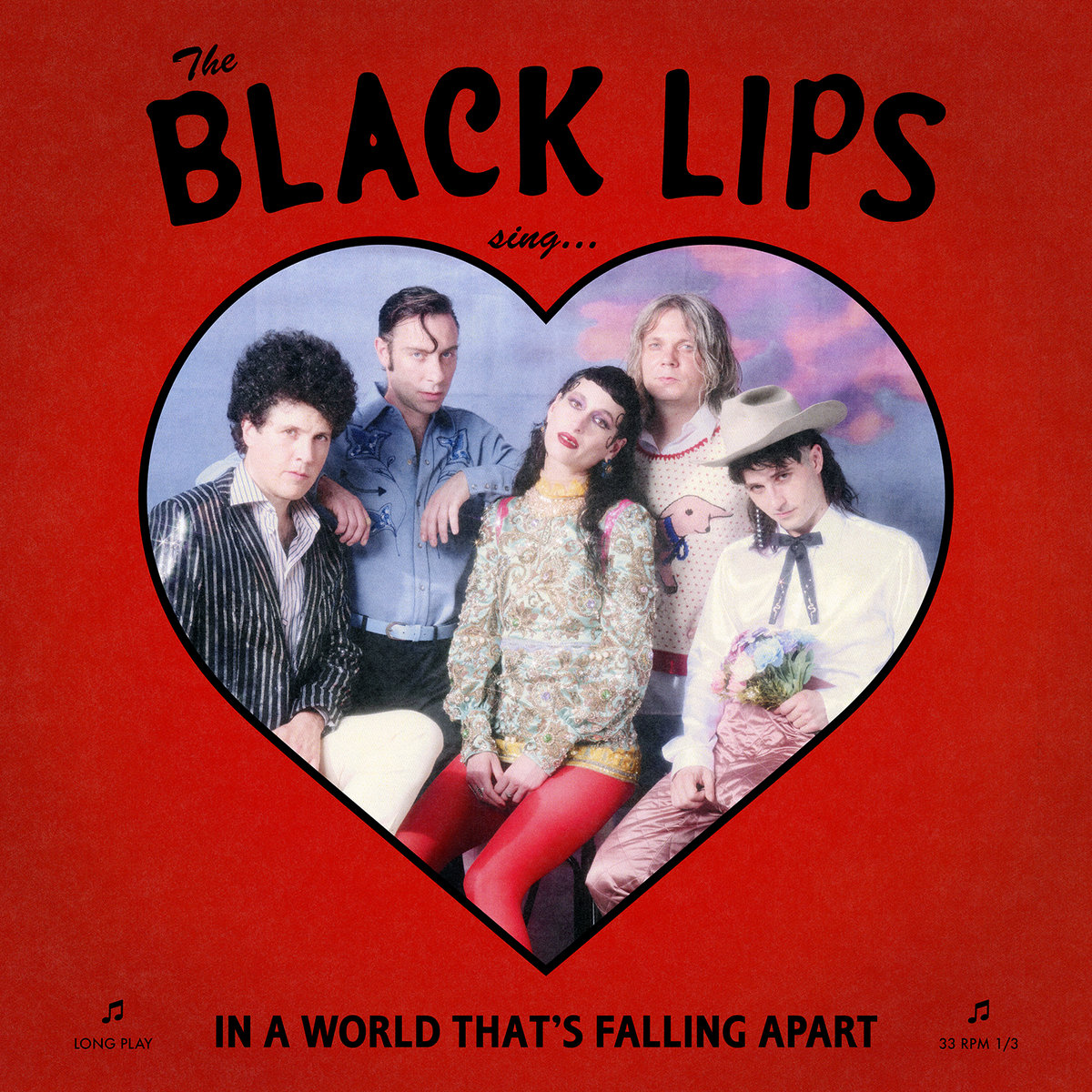 When you've been a band since 1999, it's only natural to delve into genre experiments from time to time. The Black Lips, whose origins reside in bluesy garage rock, offer up an off-kilter and delightfully absurd take on the country-rock genre with their latest release Sing In a World That's Falling Apart. As a band, The Black Lips display refreshing and welcome wit, humor, and spontaneity toward genre conventions and traditional song structure. The results are consistently surprising, unique, and undeniably distinct.
In terms of musicality and songwriting, the Lips both pay homage to the genre and skewer it on tracks like the darkly comic opener "Hooker Jon" and the southern rock-inspired "Holding Me Holding You" and "Odelia." The most enjoyable aspect of the material here is how exuberant and uninhibited The Black Lips sound; their chemistry and musicianship are still as organic and fluid as ever, resulting in some of the album's strongest moments.
The band's biting humor and cheeky personality shine through on highlights such as "Gentleman," and the group manage to distill their trademark quirkiness into an infectious country stomper called "Angola Rodeo" – one of the most truly original and imaginative tracks on the record. While the record can occasionally feel repetitive, The Black Lips somehow manage to inject enough energy and style into each track to make them all fascinating in their own way.
At times, the band demonstrate their tender and intimate side which allows the record to gain depth and resonance aside from it's comic and off-beat moments. Tracks such as "Get It On Time" and "Dishonest Men" offer up some deceptively insightful songwriting and add some welcome thematic layers to the proceedings, showcasing the true strength of The Black Lips as performers. Lyrically, the band offer some edgy satire around the country-folk genre and its many tropes. While this could lean into self-parody, thankfully in their hands, it has the right amount of self-awareness to keep it fresh and lively.
What truly allows Sing In a World That's Falling Apart to gain impact is its unexpected emotion and message. The closing track "Live Fast Die Slow" is an achingly human ode to life and its many obstacles. The song's vulnerability is startling in contrast to the album's irreverent nature. The hidden elements of humanity and perceptiveness here allow this record to gain a richness and sophistication that may not be readily apparent from just one listen.
With their latest release, The Black Lips have delivered a satisfying and dynamic genre exploration with grace and welcome amounts of humanity, levity, and insight. The fact that 21 years into being a band, The Black Lips are still capable of surprising listeners and taking risks with as much flair, exuberance, and joy as before is truly worth singing about.
Songs to spin: "Live Fast Die Slow," "Get It On Time," "Dishonest Men," "Angola Rodeo," "Odelia"