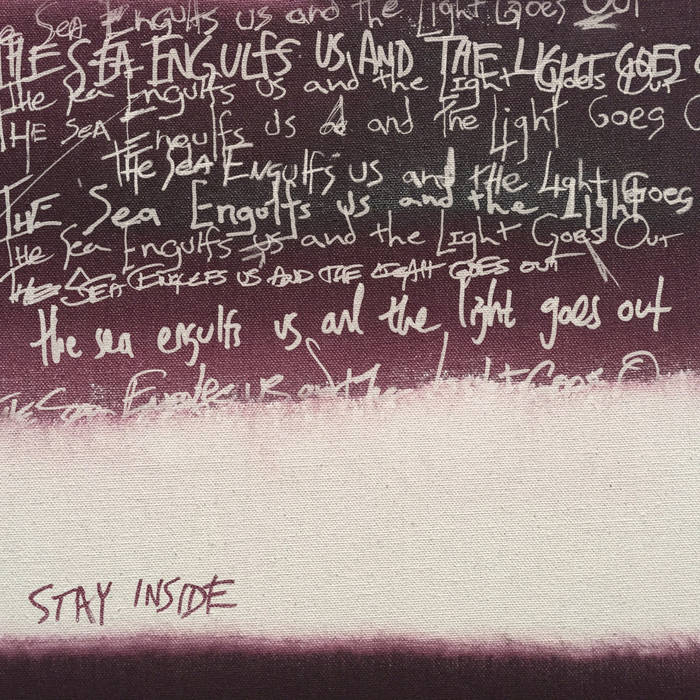 Stay Inside are an up and coming four-piece band from Brooklyn, NY, and their new self-released EP, The Sea Engulfs Us And The Light Goes Out is a triumph of epic alt-rock with an emo twist, recommended for alternative and post-hardcore kids everywhere.
It's the second EP from the band, who put out their debut As You Were in 2017, and kicks off with the eerie echo-driven soundscapes of "Advice From A Caterpillar." With the intro reminiscent of that emo Soundcloud rapper style, it soon kicks in with some dramatic build-ups and pain-drenched, expressive vocals, the singer sounding like they're putting everything into it.
"Reconstruction" features some haunting guitar licks which then build and transcend into something completely different, turning into a bit of a bouncy upbeat number before leading to a tumultuous and dramatic ending with some background screams that 2005 Bert McCracken would be proud of.
"Fever and Jealousy" has a bit of a Smiths vibe. It starts off haunting and sad, then becomes an epic, half-screamed power ballad which could easily have been a cut off a lost Taking Back Sunday record. Opener "Advice From A Caterpillar" has that TBS sound to it too, which is no bad thing.
"Fishtank" is a short, weird, instrumental interlude which neatly breaks up the record and hints at a more experimental side to the band which may hopefully be explored further in the future.
"Your Guardsmen Swam Like Locusts "contains some pretty harmonies and a driving bass line that holds the piece together. The EP ends with the warm guitars and satisfying hook of "We Look On In Echoes," which indeed features a perfect touch of echo on the singer's voice to add to that haunting quality. The introduction of some female vocals at this point really adds to the atmosphere of the piece too, dramatic and relentless, and sounding like something Creeper could pull off. It also features some superior drumming and spot-on timing on the breaks.
To sum up, The Sea Engulfs Us And The Lights Goes Out is a neat little EP from a cool and talented NY band. These guys have a lot of potential and are definitely ones to look out for in the future. Can't wait to hear what they do next!