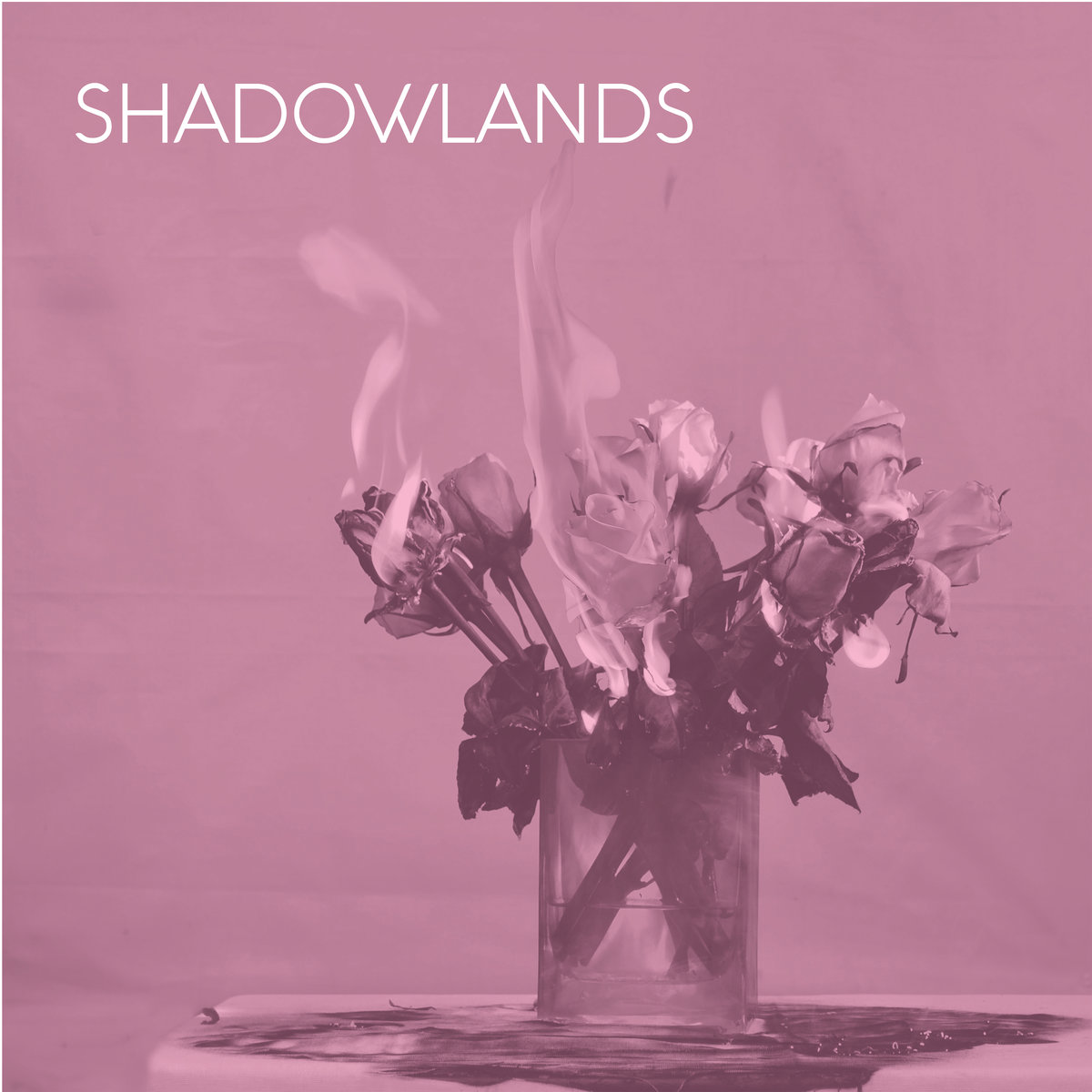 Post-punk, dark-wave Portland-based band Shadowlands were formed in 2013, with vocalist and lead songwriter Amy Sabin chasing down her dreams of being an artist and performing for an audience who would listen. However, when the band's guitarist announced his leave after four years, Sabin was grappling with the recent death of a loved one, and she suddenly felt without direction. However, just like any great artist would do, she turned her life experience – no matter how dark, lost, or isolated – into art … Transcendental, moving, and inspiring art, and that's the kind of art that 003 by Shadowlands is.
Joined by her identical twin sister, Angie, to fill in the vacant guitar position, Sabin got focused and began to pour her emotions into music for her band's next release. With help from Sabin's husband, Casey, on drums and Jesse Elizondo on bass, production for Shadowlands' third album began.
Call it supernatural or magical, maybe even divine – 003 could easily be called one of the most daring records released this year. Unafraid to explore topics like anxiety, fear, and depression in her music, Sabin's lyrics paint wholesome pictures of real-life stories that become easy to envision while listening. When paired with the band's fearless approach to mixing classic sounds with modern-day instruments, 003 becomes a record of its own free will. From analog synths to electric guitar to unpredictable rhythms, Shadowland's songs carry listeners through waves of exploration.
While a sad collection of heartbreak, loss, and loneliness, 003 is still as captivating as it is realistic. The song "Demons" sounds distressed and heavy but almost mystical, as if it was the soundtrack to a human dancing with ghosts in the dark. Yet, despite Sabin's deep dive into honesty and vulnerability, her lyrics paired with upbeat, glittery sounds simultaneously remind the band's listeners that there's still light and hope out there somewhere. Singing, "In the day glare of forever summertime / Remember peaceful times? Remember winter?" she echoes the idea that with loss, confusion, and isolation also come memories of better times that existed – and can one day exist again.
Amy, Angie, Casey, and Jessie are approaching music in the most real way. With a contemporary sound that is somehow also reminiscent of 80s new wave gelled together with the rawness of 70s rock, Shadowlands touches the world of music in a way that's admirable and needed. Sabin's voice is enchanting. The kind of voice that embodies the inspirational influence of singers like Stevie Nicks of Fleetwood Mac or Florence Welch who fronts Florence and the Machine – both powerful lead singers whose bands went on to bring to the world's attention the grace, magic, and success that can be achieved when you believe in your mission to create stories and sounds that move people. If 003 is any indication, then recognition and heartfelt connection between a band and their audience are only a few of the many thrilling things that are bound to be in store for Shadowlands.
With songs like the daring track "Low" and their latest single "The End" – a deeply beautiful work of poetry that serves as an anthem to life's darkest turns – 003 is the gateway to the distant dreamscape a lot of us have been searching for ways to get to.
003 by Shadowlands is available for purchase, to stream, and download here. Catch Shadowlands live on December 14th, 2019 at the Highline in Seattle, Washington where they'll celebrate 003's release. To find out more about Shadowlands, connect with them here!