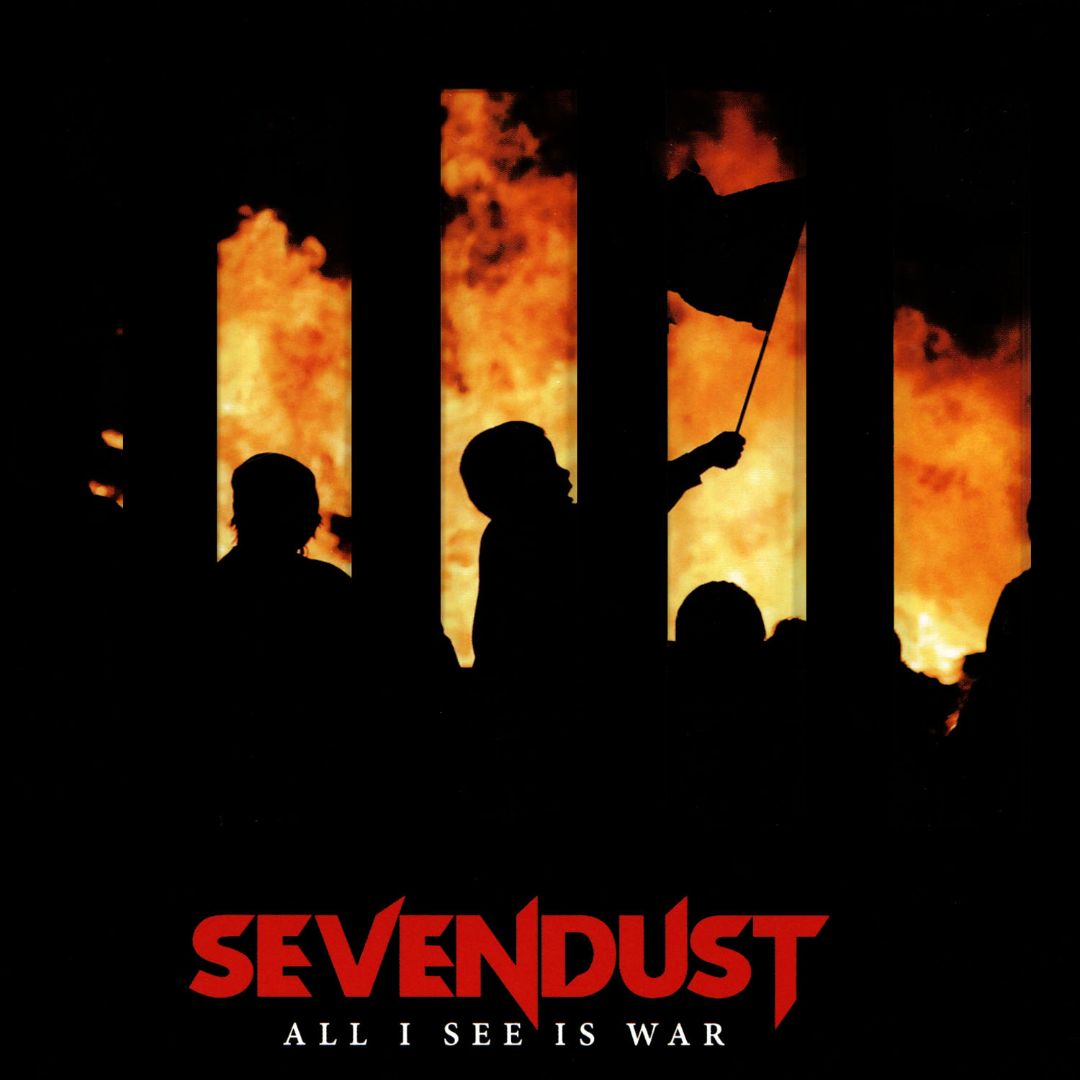 Sevendust recently released their twelfth studio album, All I See Is War. The band has impressively been around for almost a quarter of a century – next year, they'll be celebrating 25 years. Sevendust dug their roots in the massive nu-metal scene of the late 90's and are versatile enough to hold audience attention at festivals like Ozzfest, Warped Tour, and Woodstock '99. Over such a vast musical time period, the band has evolved greatly.
Though new twelve-track album isn't as heavy as I had assumed it would be, "Risen" sticks out. Fierce and nostalgic, the album's heaviest track offers explosive riffs from guitarists Clint Lowery and John Connolly that project Lajon's Witherspoon's fierce vocals, an anthem that will satisfy fans of Sevendust's heavier years.
However, "Moments" would take the cake for best song on the album, opening with a piano melody and shortly stretching into a heavy guitar riff. The piano keeps the tempo throughout the song, aptly supporting Witherspoon's vocals. It seems to be the most adventurous ballad on this album in terms of the band exploring their talents. They already proved two decades ago that they can contend in the metal scene, so their exploration is applauded.
The album brings it all home by closing with the gritty and raw "The Truth," another pleaser to fans of the band's heavier era. Most songs stick between a neat three to four-minute time frame, wrapping it all up in 45 minutes. Overall, it's a great album to add to your arsenal for a long commute, gym session, or summer trip.
Sevendust are on tour now, and on July 15, you can catch them at INKcarceration, the festival held in the historic Ohio State Reformatory in Mansfield, home of the "Shawshank Prison."
Track Listing:
"Dirty"
"God Bites His Tongue"
"Medicated"
"Unforgiven"
"Sickness"
"Cheers"
"Risen"
"Moments"
"Not Original"
"Descend"
"Life Deceives You"
"The Truth"