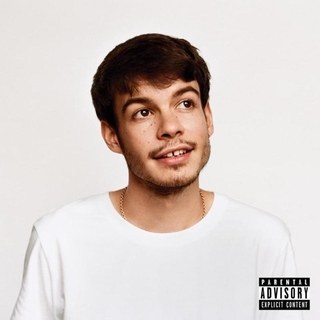 I fell in love with Rex Orange County (Alex O'Connor) earlier this year when my friend suggested I listen to his previous album Apricot Princess. Instantly, it became an album I listened to every day for at least a few months. Whether I was driving somewhere, doing work, or just needed background music, this record (and a lot of his other singles) became my go-to. Of course, when I heard he was releasing a new album, I looked forward to adding more chill music to my Spotify library.
Ironically, Pony has much more faster-paced songs or at least more songs that start off slow and progressively become quicker. However, I don't find that to be a negative aspect; it's just not what I was expecting. While Apricot Princess isn't all just slower songs, I find that the overall vibe of the album contains a much more relaxed pace. If I'm playing the comparison game, I'd have to say Apricot Princess is still my first choice, but Pony does contains some noteworthy favorites.
"10/10" was the first single released and also how the album opens. This song seems to summarize the record pretty well. Despite sounding ridiculously upbeat, the beginning of this track foreshadows the struggles that much of this album seems to be about. Meanwhile, the ending leaves the listener on a positive note in the same way the album does. Musically, the synthesizer is what really does it for me in this song. It's such a unique sound, and when used in combination with the different layers of vocals, I get modern Queen vibes.
"Always" is my favorite song off the record, and quite possibly one of my all-time favorite Rex Orange County songs. I feel like this is the perfect mix of his older music with a slight update in sound and content. Lyrically, it's a pretty dark song, but I must admit those are some of my most appreciated. Ironically, the background music doesn't sound like your typical "sad" song. It's more of just a mellowed out beat where bits of saxophone and triangle actually make the song happier or unhappier depending on your mood. Could also just be me.
"Face to Face" was the final single released, and it walks that fine line of faster pace but depressing lyrics. The line that really packs an emotional punch for me is, "You were occupied/I was in the shower/you were unaware/I was fully clothed." That visual strikes me as the most powerful throughout the entire album. As for the music, it's a beautiful combination of instruments that actually creates a much happier sound as opposed to "Always."
When a full album is released, I usually tend to lose interest in the singles, but not in this case. All three have actually made my recommended list. "Pluto Projector" was one of those songs I knew I was going to listen to on repeat the day it came out. In fact, I remember texting a million of my friends telling them they needed to listen to it immediately because it was THAT good. Lyrically, this song proves to be extremely similar to "Happiness" off Apricot Princess and the subsequent track "Every Way." I'm honestly obsessed with the simplicity of this song and how it builds over time. Alex's vocals really evoke powerful emotion as well as the addition of violin near the very end. The song could just be that violin, and I'd be more than content.
"Every Way" is a pretty brief but cute love song. I wouldn't say it's anything that hasn't been said before so if you're not into lovey dovey music, I'd say skip it. However, I am one of those people (to an extent), so this gets the approval from me. I'm also just a sucker for good piano skills, and that's where this song's strength lies.
"It Gets Better" is equally about struggle and love. I'm not a songwriter by any means, but I feel like it must be hard to write a song that balances both concepts. However, I think that is definitely accomplished here. While I do like the beat that makes up most of the song, my favorite part is the bridge. This is where the emotion and musical complexity hit their peak for me. Maybe it has to do with the addition of violin which seems to turn me into a puddle every time. I hope there's even more violin on the next album because it seems to fit pretty perfectly in these songs.
"It's Not the Same Anymore" is six and a half minutes of emotions that almost feels like it was written stream of conscious-ly. That being said, I'm not the biggest fan of all the lyrics, but I can't deny the fact that it's a compelling song. I admire how this track specifically builds to teach the lesson that things get better and to seek help if you need it. By the third verse, the song transforms into a particularly emotional admittance of built-up feelings. The music, lyrics, and vocals all reflect this. The final verse feels like the happy ending to a movie with the violin and saxophone culminating together as Alex sings, "It's not the same/it's better." Some might argue it's a cheesy way to end an album, but I don't mind it.
Although not every song off Pony is life-changing for me, I have more likes than dislikes. I do think it's worth a listen whether you're already a fan of Rex Orange County or not. His sound has definitely evolved a bit since Apricot Princess, and I can see a lot of people liking his indie-pop vibe with just a touch of the dramatic.