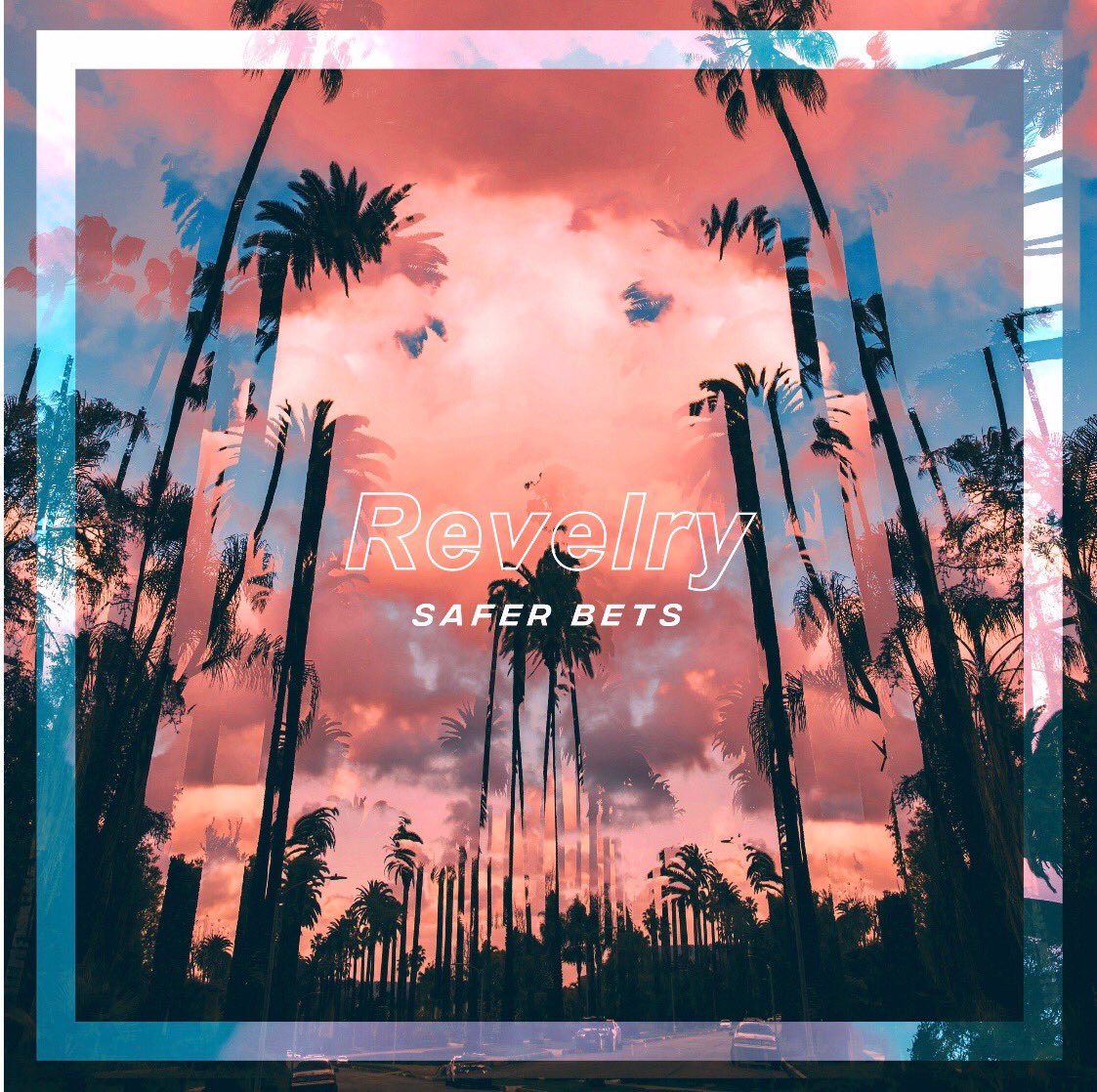 Is it too early to say that there might be a pop-punk renaissance right around the corner?
As far as this writer can tell, pop-punk was a very big deal in the early 2010's – I distinctly remember a boy from New Jersey insisting I take me and my high school band some 3,000 miles across country to tour because pop-punk was "overwhelmingly huge" in his home state at the time.
There were a few summers where the genre was inescapable; Warped Tour, Vans, and Manic Panic-tinged hair were all the rage.
And then, when the world needed it most, it vanished.
Post-2015, it felt like the cool thing to like was glittery synth-pop, and thus, bands like The Wonder Years and Knocked Loose fell out of favor.
But, as we're gearing up to enter 2020, pop-punk is back and with a vengeance.
There's something wonderful and perfectly nostalgic about Revelry's newest EP, Safer Bets. A collection of absolutely stunning pop-punk ballads, Safer Bets makes your heart ache in a way that only pop-punk can.
From the six-track EP, "Repeating History" and "Force of Nature" in particular are master classes in what it means to write a pop-punk ballad. With rolling drums, crowd chanting choruses, and perfect "I can't get it out of my head" hooks, Revelry hit all of the hallmarks of the genre.
In general, vocalist Angel Montano impresses on every track, with his vocals landing somewhere between "enraged" and "yearning" but always being perfectly melodic – and when paired against lyrics like "I used to think we were invincible/you've become so unpredictable," Revelry's music inspires a kind of chest-pounding, mic-swinging energy that this punk grandma misses terribly, even if she doesn't miss the dingy DIY venues.
Overall, Revelry is poised for greatness, and I wouldn't be surprised if their next feature was somewhere like Kerrang! or Alternative Press. It's almost shocking that they're unsigned: they've got talent, charisma, and the ability to go very, very far.
(And though the days of MySpace emo kid goodness are long gone, Revelry still has a plethora of social media to grow on.)
So, forget what I said earlier. There is a pop-punk renaissance coming, and Revelry will probably be one of the bands leading the movement.