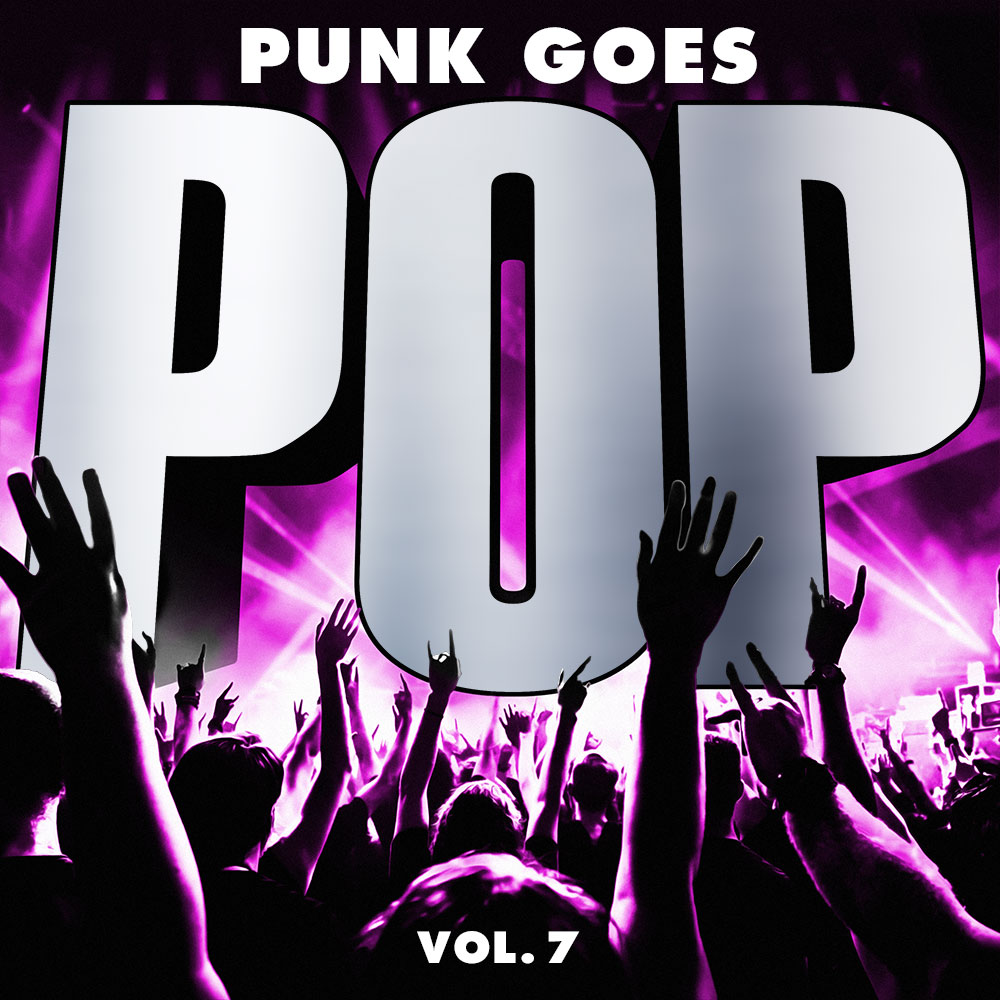 First and foremost, this is one of the BEST Punk Goes Pop records of the last decade. Since 2002, Punk Goes Pop have released seven cover albums of mainstream pop music. Vol. 7 dropped on July 14, and it has left the alternative music community absolutely in awe with 13 tracks of pure musical gold. I have so many good things to say about this record; I want to start by highlighting a few of my favourite tracks.
The album kicks off with a bang, bringing the vocal prowess of Derek Discanio (State Champs) to the forefront with a cover of "Stitches" by Shawn Mendes. Derek demonstrates his incredible vocal range, setting a high standard for the rest of the record.
As we move into the second track, Dance Gavin Dance bring a pleasurable yet abrasive sound. DGD fans will enjoy their cover of "Thats What I Like" by Bruno Mars.  With the perfect balance of gritty and clean vocals, Jon and Tilian bounce back and forth between each other for each verse and chorus.
Up next, we have "Gangsta" covered by New Years Day. Originally used in the Suicide Squad soundtrack, Kehlani's version starts with a slow, seductive beat. New Years Day then add subtle double kicks, bringing a heightened pace to their unique sound.
In the later half of the album, we discover Eat Your Heart Out! – another female-fronted band brought to us by our friends at Fearless Records. Leading the charge is Caitlin Henry. Her sweet yet powerful vocals made this track my favourite on the album. She does justice to Ed Sheeran's song, "Shape of You."
Toward the end of the album, we find a sensational cover of "Closer." I wouldn't be a true Canadian without sharing some love for the boys in Seaway. Although this is by far the most covered song in any genre in recent memory, Seaway's version brings an upbeat sound, very similar to the original Chainsmokers track. Being a pop punk band, Seaway delivers a fantastic cover that stands out from others.
The final track of the album is "In The Name Of Love," originally performed by Martin Garrix & Bebe Rexha, covered by Too Close To Touch. TCTT replace drum machine mixes with melodic breakdowns while still keeping the catchy hook. They add a fresh flavour of post hardcore to a heavily produced song.
In closing, I must say that being a young teenager when the first Punk Goes Pop album was released, I will never forget when Yellowcard covered Michelle Branch, or later on when A Day To Remember covered The Fray. This line of albums helped me discover the world of alternative rock music. Purchase this album and if you like what you hear, support the artists individually. A job well done by the team at Fearless Records – we can't wait for the next one!