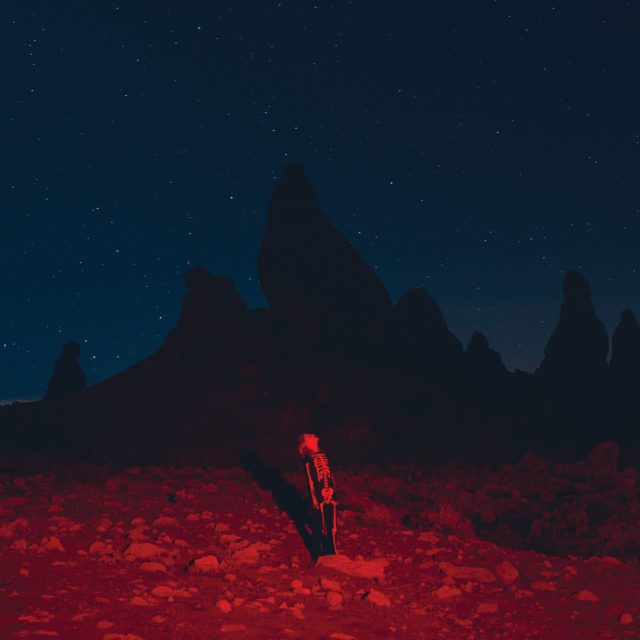 Stars align, even if they're not satellites.
Since Phoebe Bridgers debuted in 2017 with the bang of "Motion Sickness" off her evocative if quiet Stranger in the Alps, she's cemented her reign as queen of various indie collaborations (Boygenius, Better Oblivion Community Center) and witty Twitter one-liners capturing her generation's apocalyptic energy. For proof, her website's current tour page is blank except for "*gestures at entire world*." More unapologetic and unafraid this time around, she brings the same vibe to Punisher, a collection of 10 (11 counting the minute-long instrumental "DVD Menu") songs gut-punching in their simplicity, hilarious in their self-awareness.
Bridgers' sophomore solo release presents a daring record fuller of her own identity as an artist, a keen observer of the world. Sparse instrumentation and hyper-specific lyrics have always made her personal experience that much more universal, but here she dips into electronics and screaming. The tracks closest sonically to her first album's calming folk are "Savior Complex" and the country-tinged "Graceland Too."
The particular subject matter (having your ex-boyfriend as a drummer and hating his mom, flying to Japan for a tour and changing your mind over the ocean) might not be as relatable as the rock-bottom acoustic blues that made Stranger, but what remains for listeners to latch onto is Bridgers' deadpan, direct honesty, the unflinching look into the abyss of self and society. The firm delivery of lines as mundane as "I'm tired of trying to get in the house" and "right now it feels good not to stand" from "I See You" are the personal moments we forget about; her remembrance grounds us once again. A limited-edition pre-order vinyl included a print featuring writing from Carmen Maria Machado reimagining Bridgers' Silver Lake apartment, her haunted, spooky world in the pandemic era, as "the house of punishment." Our memories are painful punishments, but processing them is what heals, especially when your friends like Julien Baker, Conor Oberst, and the rest of Bridgers' familiar band, seamlessly weave their contributions into the background.
In a livestream from her bed, Bridgers said "Chinese Satellite" is about "wishing [she] believed in God or aliens." That sentiment could sum the entire album; of wishing people and times and trips to Japan were better, of knowing they're worse ("Kyoto"), wishing you were wanted, knowing you're not ("Moon Song"), having everything you wanted, knowing you want more ("Garden Song"), facing the bleak reality of the apocalypse; of staring into wastelands, Gracelands, and deserts but reaching, hoping, craning backward into the sky for a glimpse of what could be – as she does in the cover image – even if you're wearing a dollar-store skeleton costume, even if the only evidence of life up there is a foreign drone.
Punisher is out now via Dead Oceans.
Tracklist:
DVD Menu
Garden Song
Kyoto
Punisher
Halloween
Chinese Satellite
Moon Song
Savior Complex
I See You
Graceland Too
I Know the End
Highlights: "Chinese Satellite," "Savior Complex," "Graceland Too," "I Know the End"