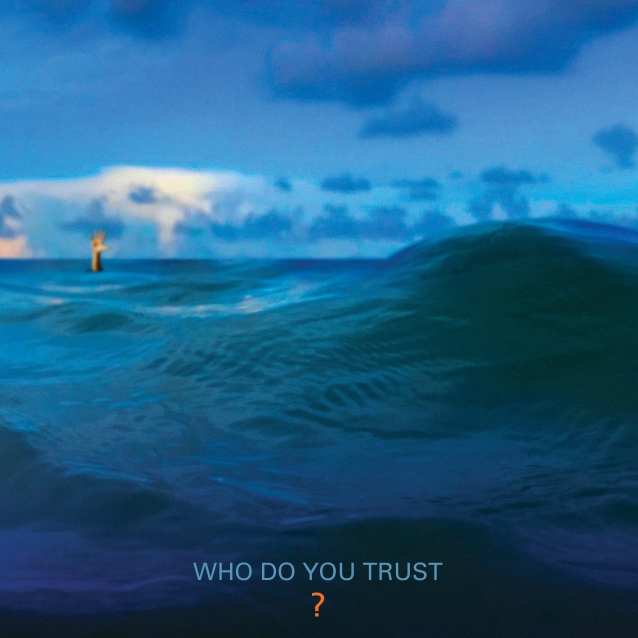 When Bring Me The Horizon stated in a recent interview that they'd drawn inspiration from Twenty One Pilots for latest album Amo, the response from fans was mixed, as it has been to the album itself. But this departure from typical "rock" with heavy bands moving towards a more "pop" inspired sound is nothing new and has been happening for a while now. Fall Out Boy did it with Mania, then You Me At Six had a bash with their new album VI, and earlier this year, Papa Roach dropped tenth studio album Who Do You Trust? which is along those same lines – exploring some new territory and fresh sounds that won't be everyone's cup of tea.
In terms of that Twenty One Pilots influence – they're a band who have successfully managed to cross the boundaries of genres with slick ease, dominating not only the likes of Kerrang! and Rock Sound and other alt-rock press but also the mass appeal pop market to the point where they're selling out Wembley three nights in a row. It can sometimes be a case of "it worked for them, it will work for us." To some fans, this could be seen as "selling out," and certainly sometimes it just…doesn't work. To make that kind of jump, it has to be done out of genuine development in the band's sound and love and respect for that specific style or genre – not just because they think that's what will sell or what people want. It also requires a certain level of songwriting ability for a band who've previously written rock songs to make that transition without it sounding weird, cringy or "like a sell out" – to be able to stay true to their own sound overall while still exploring and developing it into something new.
Papa Roach stated they wanted to do just that; to "carve a new path, be 'Papa Roach,' true to form." The question is then, have they managed to achieve that balance?
Who Do You Trust? is a 12-track exploration of various genres, and a bit of a risk from a band who've been well loved and overall respected in the alt-rock community for the past 26 years. Perhaps that's just it. Perhaps they needed a change, to push the boat out a bit and experiment. Opening up with the ironically titled "The Ending" is actually a good beginning. It's got that soaring chorus, that drunken singalong at an emo night at 2:00 am vibe and will definitely go down well live too. It's catchy and full of promise, and anyone looking for more traditional Papa Roach sounds can find it here. The traditional sound can also be heard on "I Suffer Well," which is the shortest, most energetic punk-fueled track on the whole album. If they'd made a whole album of songs like that one, it would have been a very different vibe indeed. But here, standing on its own in the middle of all these other tracks, it sounds oddly out of place – but still exciting.
If you're into politically charged funky nu-metal type bands like Fever 333, then maybe title track "Who Do You Trust?" will be more to your taste. It's along those lines, but with less punch in the delivery, falling flat of being the gutsy rock number it could be and becoming repetitive and well worn by the end. "Top Of The World" has more on-the-nose political lyrics rapped over funky electronic beats and some kind of weird Eastern type sound samples at one point. The chorus is decent but again, much of this new style does come across as slightly cheesy or cringy, especially in the lyrics department.
They do manage to pull it off successfully in "Come Around" though, which is a pure pop-rock kind of song, delicate and easy on the ears. It doesn't particularly sound like Papa Roach, but they manage to make it sound genuine and like they're owning the style rather than borrowing from it. The following track "Feel Like Home" is more of the same but with less originality, and here the album takes a bit of a middle dip with quite a few skips.
Rapping is nothing new to Papa Roach, the band having cut their teeth successfully on nu-metal way back in the day, and "Elevate" sees lead vocalist Jacoby Shaddix bring some of that back. But don't assume the track is a throwback to their roots in any way, because there's nothing particularly "metal" about it. This is more the pop end of rap, with a delicate, soaring Twenty One Pilots style middle section which leads into the chorus. It has its moments but contains some pretty cringeworthy lyrics and delivery, as does "Renegade Music," although it does tick the nu-metal box a bit better.
Ultimately, Who Do You Trust? is a bit of a mismatch of an album, all over the place stylistically and jumping from one sound to the next in sometimes a clunky and tired sounding way. There are some shining moments of greatness, but whether this album feels like a natural transition for the band remains up for debate. Papa Roach have never shied away from experimentation though, and one has to respect them for that.
6/10