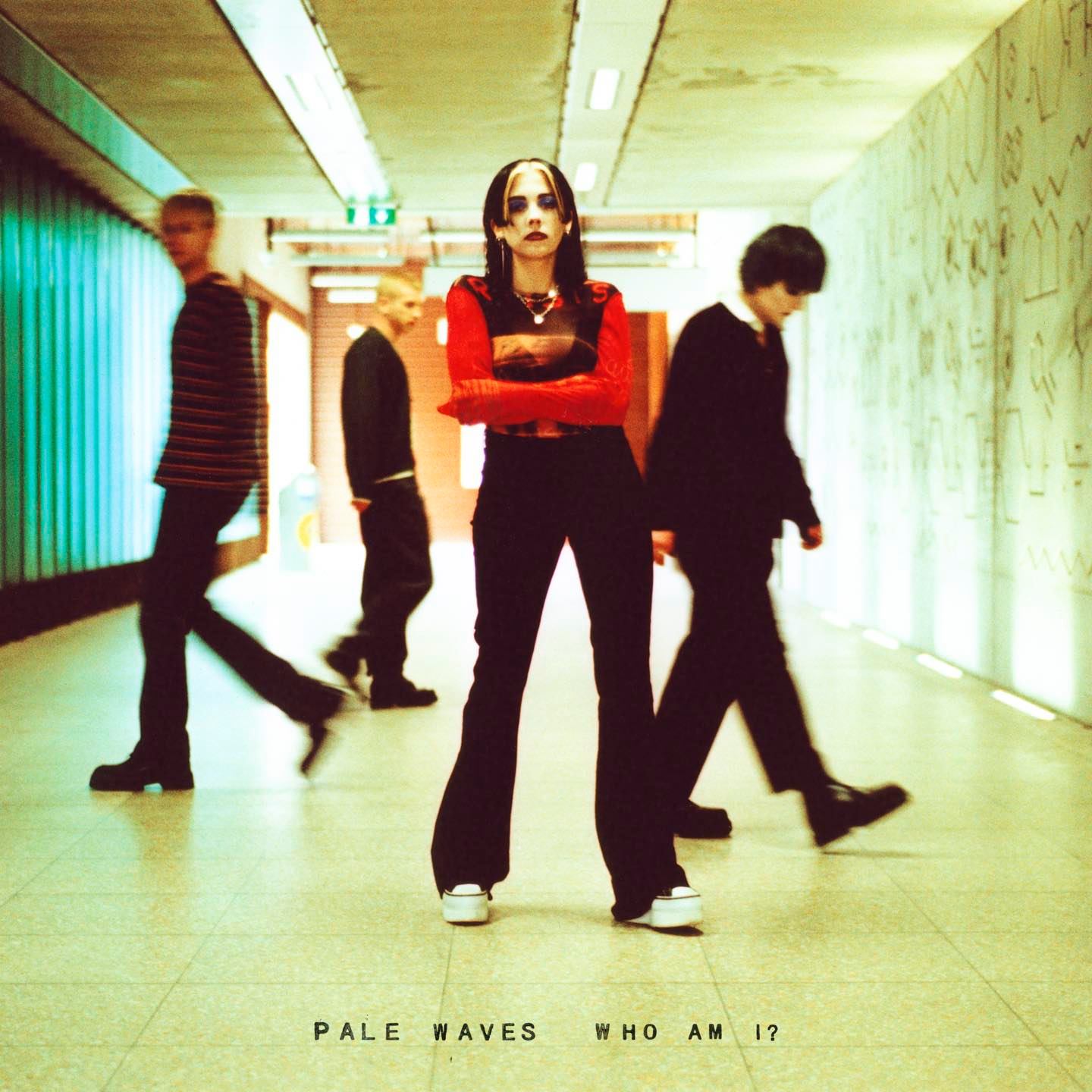 The sophomore record can be a true test of any band or artist's worth or longevity and has gone on to define many a career. For UK alt-rock indie band Pale Waves, the group showcased immense potential and promise on their 2018 debut full-length My Mind Makes Noises, and their sophomore record was eagerly anticipated and speculated over for quite some time. With the release of their second full-length Who Am I?, Pale Waves expand upon their indie-rock sensibilities and offer a progressive blend of influences and styles along some of their most personal and committed songwriting and performances thus far.
Deviating from the more synth-pop and new wave approach of their earlier material, Heather Baron Gracie and company embrace their early aughts punk and indie rock influences and also turn their subject matter more towards the personal, exploring themes of identity, heartbreak, connection, and acceptance with a genuine vulnerability, rawness, and sincerity. The shift in direction shines through early on opener "Change" which finds the band in a more organic and intimate setting while Baron Gracie explores the nature of evolving relationships amidst some soaring hooks and energizing production.
On other tracks, the band's true garage rock roots shine through for some electrifying and affecting moments such as the tender ode to devotion "She's My Religion" and the achingly personal "Fall to Pieces" which features some of Baron Gracie's most emotive performances yet and some truly commanding support from the remaining members as well. The honesty of the emotions on this record allow it to truly resonate, especially on such open-hearted tracks as "Easy" which is an understated yet soulful tribute to the purity of new love. The shoegaze-inspired approach of "Wish U Were Here" contains some of the band's most beguiling hooks and riffs so far and wouldn't be out of place on the soundtrack to a coming of age film.
The musical scope here allows each song to have its proper space and mood while also combining aspects of Pale Wave's heavier rock aspects and their affinity for sophisticated pop hooks and melodies. This balance is illustrated on instant highlight "Tomorrow" which announces itself as a pulsating indie-rock/pop number with shimmering hooks and infectious riffs that showcase the band at their most exuberant and vibrant. Elsewhere, the record finds time to simply let loose on the aptly-titled "You Don't Own Me" which embraces its rowdy energy with some edgy lyrics and spiky hooks. The bouncy flair of "Run To" shows that the band has a fluid and natural chemistry that's readily appealing.
As a band, Pale Waves are still fully emerging into themselves and at times, their influences can sometimes be a bit broadly presented lyrically and musically. However, there's a notable growth here, especially in terms of lead vocalist Heather Baron Gracie's subject matter and presence. The material is more open and vulnerable, and Gracie manages to anchor these tracks more often than not with command, maturity, and a refreshing sense of naturalism. Credit also to band members drummer Ciara Doran, guitarist Hugo Silvani, and bassist Charlie Wood, all of whose instrumentation and musicality have become more prominent and purposeful since their last release and help to add texture and weight to much of the proceedings.
As a listening experience, Who Am I? aims to highlight Pale Wave's momentum and growth and build off their notable promise and potential. While they may still be exploring every facet of what their true artistic identity is, if Who Am I? proves anything, it's that the journey toward it holds plenty of excitement and possibility to behold.
Songs to Spin: "Change," "She's My Religion," "Tomorrow," "Fall To Pieces," "Wish U Were Here"