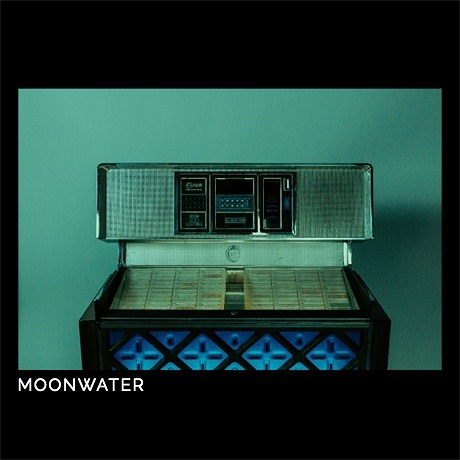 The start of anything can be both tremendously exciting and terrifying – or sometimes even both at the same time. When it comes to releasing a debut record or EP, many artists face the pressure of whether their vision will translate and resonate with listeners. Up and coming Asbury Park-based indie/alt-pop group Moonwater have managed to successfully build upon their momentum with a bright, passionate, exhilarating trio of songs that showcase their organic and intimate songwriting and formidable musicianship.
Drawing inspiration from acts such as Kings of Leon, Death Cab For Cutie, and The 1975, Moonwater are thankfully able to utilize these influences to create something distinctly modern and fresh. Their performances maintain a notable level of intensity and exuberance that effectively draws the listener in. What allows Moonwater to stand out early on is the scope of emotions and sounds they convey throughout all three tracks. Opening track "Mary Jane" starts off as a simmering indie-style number before it evolves into bombastic alt-rock with a committed vocal from vocalist Mike Cappelluti and invigorating performances from each band member as well. The sophistication and unity of Moonwater's arrangements allow their songs to feel both epic and intimate at once, creating an immersive experience.
In terms of songwriting, Moonwater's subject matter delves into themes of human connection, past relationships, and finding one's place in the world. Single track "Ghosts" invokes elements of dance-pop while exploring the complexities of a relationship, and its vibrant energy and strong hooks make it a notably impactful number. Credit also must go to the band's fluid chemistry as each member integrates their own sense of musicality seamlessly. Most importantly, Moonwater seem to have a genuine thrill for music, and that infectious spirit shines through helping to further illustrate the band's sincere and honest approach. Despite only being a three-song EP, Moonwater seem to have a strong handle on their style, subject matter, and presentation and display many flashes of potential to come. While the band's singular sound may still be forming, the commitment to songwriting and performance here offer much promise and excitement for listeners.
The true scale of Moonwater's ambition lies in closing track "In My Mind" which finds the band aiming for the grandeur of arena rock with its soaring arrangements and pulsating instrumentation. Lyrically, the track finds Cappelluti opening up about his insecurities and the nature of communication in today's world. Musically, the band match him with some of their most immediate and vital performances on record. It's here that Moonwater's mission statement becomes clear as they aim to create a sound that's grand, epic, and soaring while also making music that's vulnerable, euphoric, and soulful. Overall, with their debut EP, Moonwater largely succeed in translating their style and influences into an engaging, well-rounded, and exciting collection of songs. The prospect of putting one's debut project out into the world can be quite a daunting ordeal, but judging by the results here, Moonwater are more than up for the challenge with gusto and heart to spare. To paraphrase their closing track, they got quite a bit going on musically in their minds, but if this EP is any indication, it's by no means a bad place to stay for a while.
Songs to Spin: "In My Mind," "Ghosts," "Mary Jane"