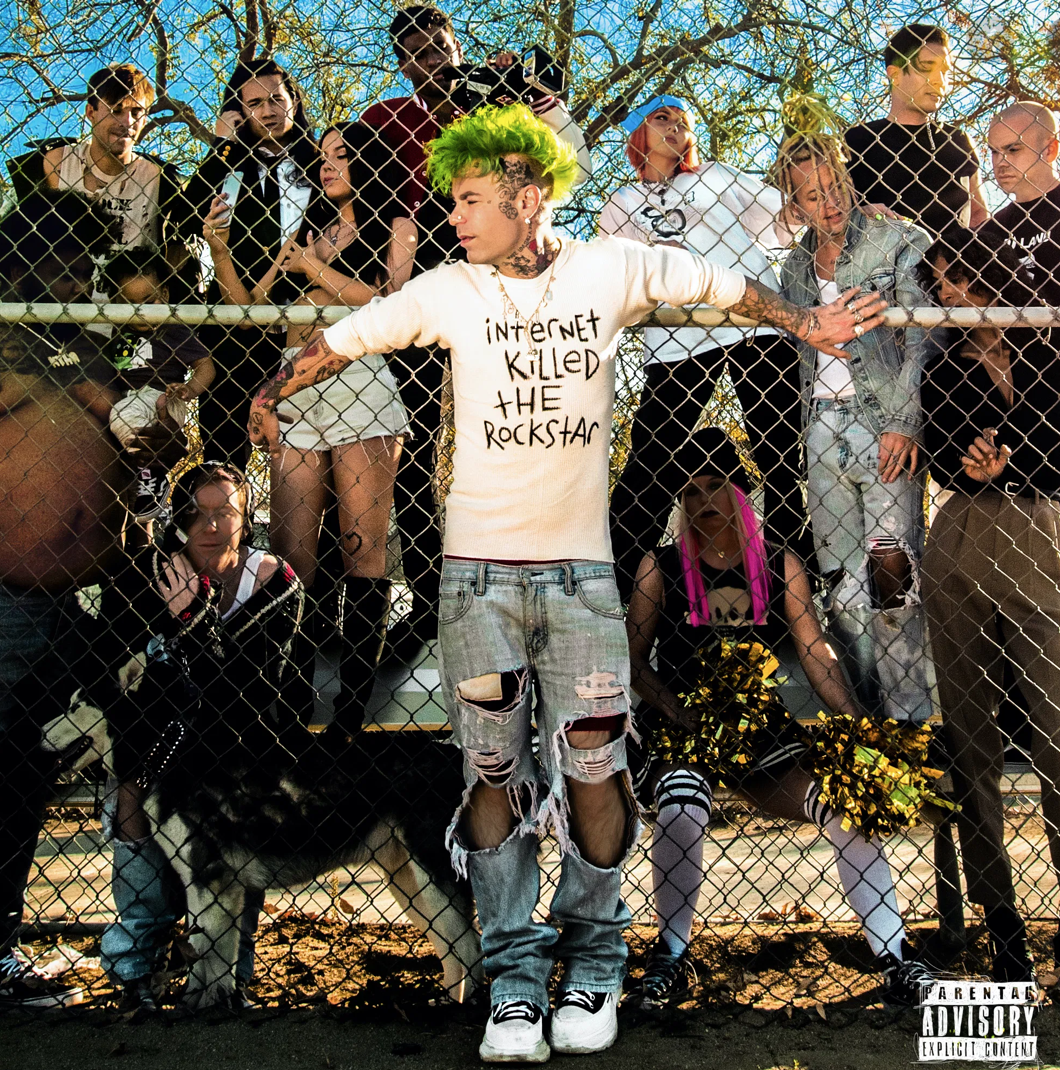 Derek Smith aka Mod Sun has stood the test of time. His early beginnings in music started in hardcore bands Four Letter Lie and Scary Kids Scaring Kids. He later went solo and showed us he could not only play drums but rap, sing, and play a wide variety of instruments as well, always testing himself, climbing to a higher plateau of music excellence. Now, he's back again with his latest album, Internet Killed the Rockstar.
Internet Killed the Rockstar is Mod Sun at his absolute best. It's a carousel wonderland of alternative, punk, pop, hints of R&B, and rock. It's almost as if he had a time machine to collaborate with himself from his early days of drumming until now. Lyrically, the album is relatable, noteworthy, and addictively catchy. It suffices to say that Mod Sun has a hit on his hands.
"Betterman" is a track that'll have you reminiscing on early 2000's rock. The song pays homage to greats like Fall Out Boy, Blink-182, Yellowcard, and many others. It has an awesome cadence of strong guitar riffs and drums. It's not surprising that it's a song about not giving up on love as Mod Sun has proven time and time again that he never gives up on anything.
Mod Sun then takes us on an emotional journey with "Smith." A song that pays tribute to his late father, Dennis Smith. The tune draws back the curtain to show fans a more sensitive side of the singer. It has a great usage of keys, echoes, and some Sting vibes. It's a superb reminder that even though our loved ones are gone, they'll always be with us.
Mod closes out the record with the title track, "Internet Killed the Rockstar." The beginning is Mod Sun singing acoustic with just a guitar, and it's so good. But just when you think it can't get any better, the song kicks into another level with some amazing drums and background vocals. You'll find yourself closing your eyes and singing along loudly.
I think it's safe to say that this is some of Mod Sun's best work. If you follow him on Instagram, he's been talking about releasing a deluxe edition, so keep your eyes peeled for that. Internet Killed the Rockstar is a nostalgic combination of Mod's early punk-emo days fused with great use of alternative rock, and I'm here for it. If you haven't already, put Internet Killed the Rockstar on repeat and rock out.