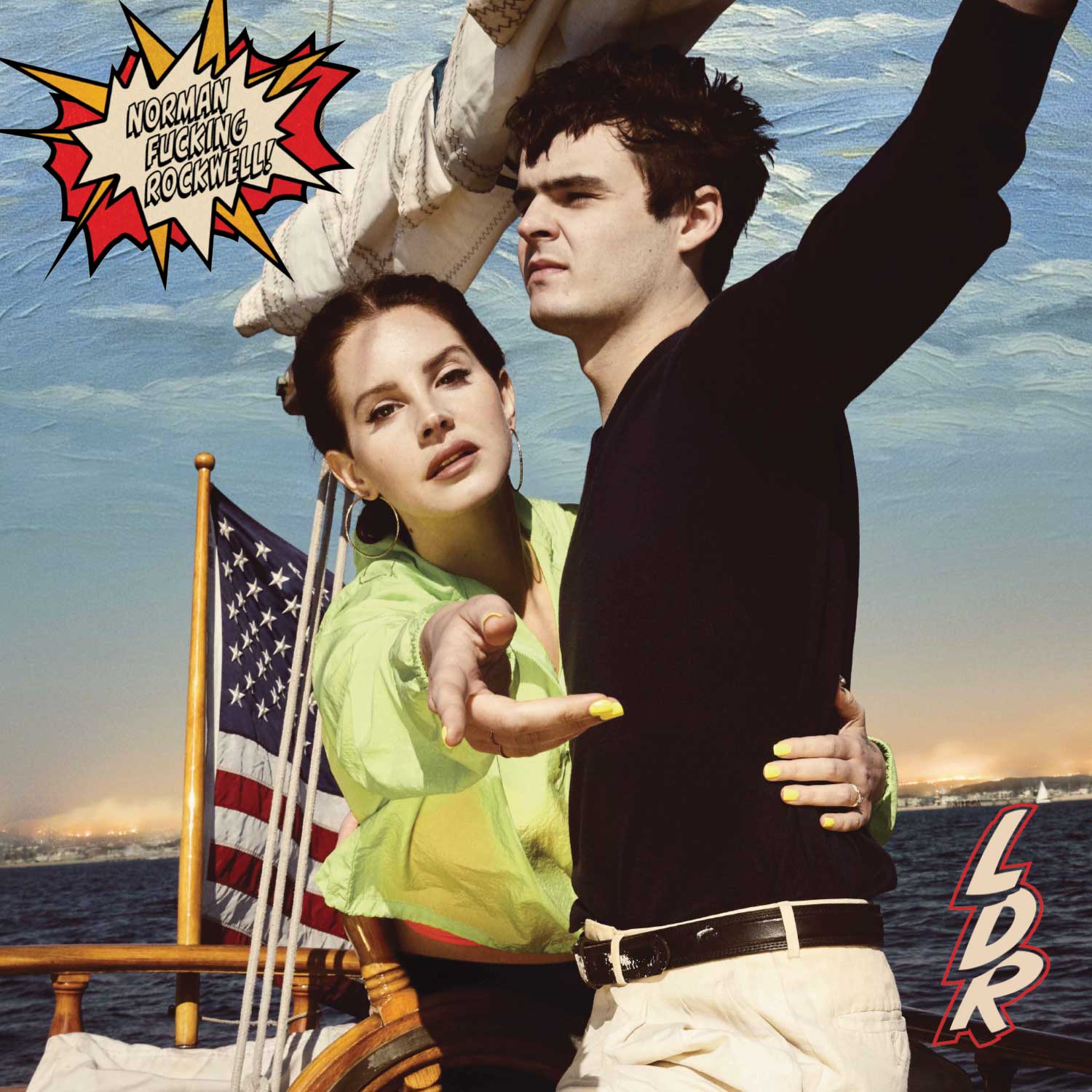 There are cases where individuals overcome absolutely insurmountable odds to achieve their greatest successes. In music, these stories are quite common, and one that immediately springs to mind is that of Lana Del Rey and her rise from indie upstart to established songwriter and icon of the alt-pop universe. Early in her career, Del Rey was characterized as a crooner whose debut album Born To Die was deeply polarizing – as derided as it was celebrated and all but dismissed by most major publications. In between, Del Rey faced various setbacks including an SNL performance that was mishandled and criticisms regarding her legitimacy as an artist. It would've been easy for Del Rey's career to have faded here. However, thankfully, another narrative emerged.
Over the course of six albums, Del Rey has steadily honed her songwriting craft and her cinematic yet candid voice. On her latest release entitled Norman F**king Rockwell!, she's finally delivered on her full potential and accomplished the daring and honest pop record she was always capable of. Rockwell's sound is a culmination of her discography till now and a bold venture into new sonic and lyrical territory, resulting in a more intimate and organic experience. In terms of production, Del Rey's influences incorporate psychedelic blues, 70's soft rock, soul music, along with elements of her jazzy roots and a modern indie sensibility Lyrically, Del Rey navigates away from the sultry femme fatale persona of her previous work and instead allows herself to open up and display moments of startling vulnerability and humanity.  The songs on NFR! feel much more united and cohesive than on past recordings, and as performer and songwriter, Del Rey's artistic identity feels much more defined, thus achieving a deeper resonance.
The album establishes its mission statement early on with the title track and the suite of songs "Mariner's Apartment Complex" and "Venice Bitch." Del Rey weaves a tapestry of rich arrangements, showcasing haunting lyrics about an all-encompassing love that's slowly deteriorating. The connection between these tracks and the texture of their arrangements allow them to come fully alive and establish themselves as some of Del Rey's most ambitious offerings yet. Elsewhere, the record toys and subverts with our expectations such as when Del Rey transforms the Sublime track "Doin' Time" into a moody and simmering lounge number, reconfiguring it lyrically to fit the album's thematic mood. Other tracks such as the lush folk of "Cinnamon Girl" and crisp 70's sounds of "The Greatest" highlight a deeper range of Del Rey's musical scope, and her performances here are some of her most elegant and fully realized. On this outing, Del Rey embraces the art of restraint which surprisingly allows her songs to feel grander as in the case of highlight "F**k It I love You" which is rawer and more compassionate than its frank title would suggest.
What truly distinguishes NFR! Is how personal it feels along with its level of craftsmanship. For this album, Del Rey collaborated with veteran producer Jack Antonoff whose resume includes a string of personal and electric pop records such as St. Vincent's Masseduction and Lorde's Melodrama. While Antonoff's presence is felt here, the greatest strength in this album's production and sequencing is how much it serves the emotional weight of Del Rey's material and helps to anchor her musical background. In contrast to her previous record Lust For Life, NFR! appears less a collection of songs and an experiment in genre-hopping and more a complete and orchestrated body of work. In terms of maturity and progression, NFR! brings much of Del Rey's sonic history full circle, bridging together the nostalgic soul of her early work with the artistic bent of ther more recent outings.
Overall though, NFR!'s true accomplishment is the scope of its humanity. On past albums, Del Rey embodied personas that varied from sultry femme-fatale, scorned lover, and idealistic flower child, sometimes all at once. Here on this record, however, she embodies her boldest character yet – herself. Not only is NFR! her most musically accomplished record, but it's also her most personal. With NFR!, Lana Del Rey illustrates her artistic progression and solidifies her place as one of today's most vital, uncompromising, and imaginative songwriters. Much like Norman Rockwell himself, Lana Del Rey is utilizing her art to reflect the human experience. Despite it being the title of her last album, this record truly has a lust for life.
Songs to spin: "Norman F**king Rockwell," "Venice Bitch," "Mariner's Apartment Complex," "Hope is a Dangerous Thing For a Women Like Me to Have," "The Greatest"