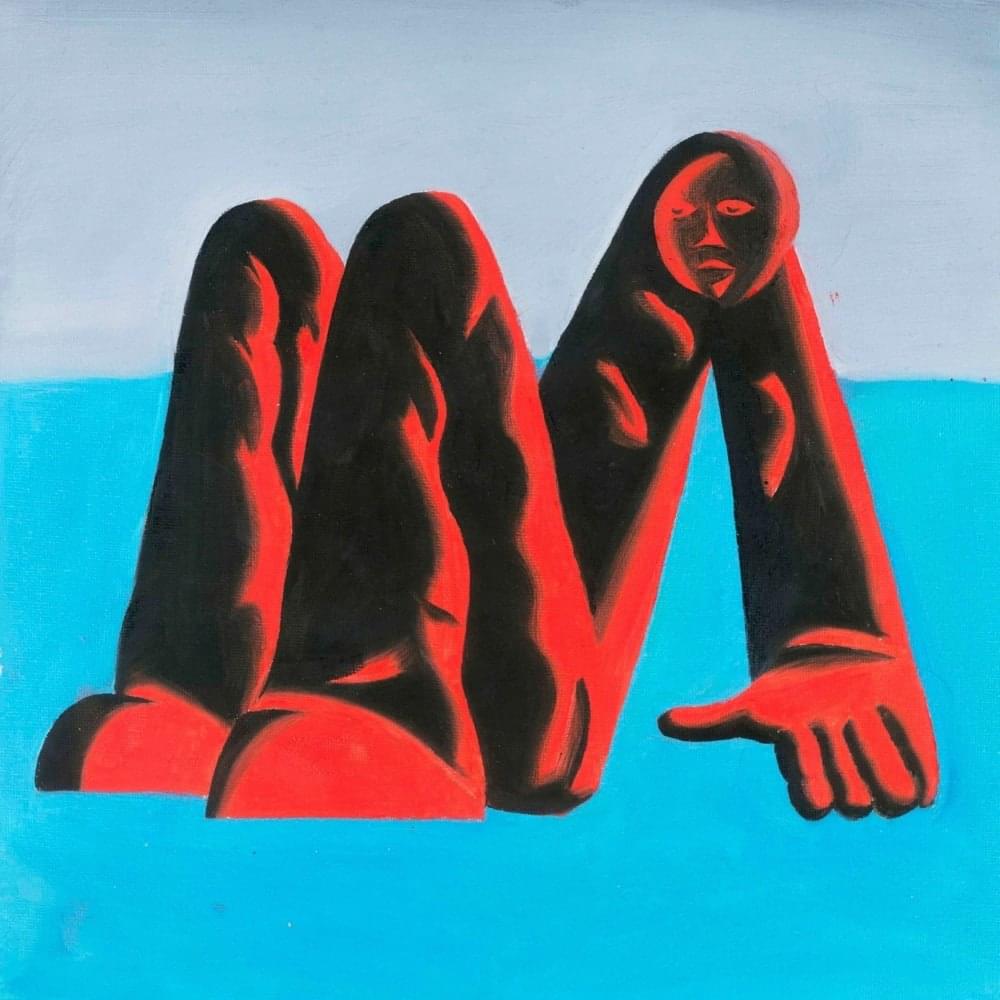 There comes a point in every artist's discography where the next step in their artistic progression is to be decided. For many, the ultimate choice is to whether stick to the sound and style that's garnered them much acclaim and success or expand off into a completely new and foreign direction at the risk of accessibility. British singer-songwriter Archie Marshall, otherwise known under the alias King Krule, seems to be at a similar crossroads with his third full-length record Man Alive! which finds him exploring topics of isolation, commitment, insecurity, and getting older in his trademark artfully-surreal-yet-musically-sprawling fashion. Compared to previous releases, Man Alive! appears to be a more forward-looking record and one that distills Marshall's diverse influences and styles into a taut yet haunting collection of moments.  With his latest body of work, Marshall finds himself refining his past sound while also establishing new and invigorating sonic territory along with a deeper sense of maturity and insight.
From opening track "Cellular," it's apparent that as King Krule, Marshall still has sonic mastery over gothic atmospheres and abstract textures. The musical layers and fluid approach to genre carry over into tracks such as "Supermarché," and the quiet yet escalating brood of "Comet Face" engulfs listeners in a vivid fever dream of Marshall's ideas and experiments. What distinguishes this outing is how it contrasts moments of pure bombast with those of surprising intimacy and simplicity
Lyrically here, listeners experience more instances of warmth and humanity than detected on Marshall's last two outings, and this approach does allow for deeper resonance at times. There's a subtle yet welcome tenderness on tracks such as "Alone, Omen 3,"  (Don't Let The Dragon) Dragg On" and "Airport Antenatal Airplane" that offsets their visceral yet hypnotic arrangements. The moments where Marshall allows himself to be unguarded truly shine through and reveal an unexpected range both musically and lyrically. Production-wise, Man Alive! continues to blur the line between rock, jazz, and hip-hop but also manages to fuse these elements together with an added level of craft and technique, resulting in a tighter and more concise listening experience.
At times, Man Alive! can admittedly feel a bit one-note in its pacing and could benefit from Marshall expanding his stylistic canvas, but despite this, the imagination and sophistication of its songwriting and arrangements manage to leave an impression. What could arguably be considered the appeal of Marshall's output as King Krule is the raw and uncompromising catharsis on Man Alive! This personal level of release is achieved with a greater degree of humanity. The key song here that represents the mission statement of this record might be just closing track "Please Complete Thee" which presents itself as a melancholy, intimate ballad featuring one of Marshall's most soulful performances on the record. It's in this instance we're offered a true glimpse into the soul and sensitivity of Marshall as a songwriter, and it's a testament to his talents that it ends up being arguably the most absorbing moment on the album.
With any artists and their trajectory, it can be challenging to predict how they'll evolve and what they may sound like. With Man Alive!, King Krule's musical progression is showcased with some of his most passionate, mature, and progressive music yet. While it'll take time to see where it'll stand in his discography, it's clear that Archie Marshall isn't finished examining the human experience in his artful and twisted fashion. As far as we're concerned, he can take as much as time as he likes.
Songs to Spin: "Alone, Omen 3," "Please Complete Thee," "Comet Face," "Underclass," "(Don't Let The Dragon) Draag On"