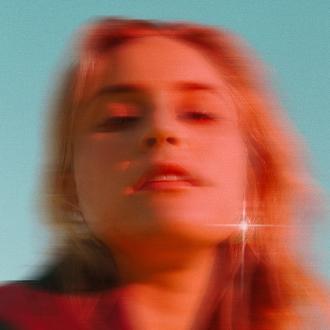 Vocal powerhouse Holly Rankin aka Jack River returns to the music scene with her latest EP, Stranger Heart. The record features seven amazing tunes that showcase River's incredible vocal range and diversity as an artist. The most notable distinction between her previous album, Sugar Mountain, and Stranger Heart is the larger presence of electronic sounds on this EP. The record gives some impressive nostalgic feels from both the 80s and 90s and blends together a unique combination of alternative, indie, electropop, and EDM.
Stranger Heart is a great compilation of songs that focus on exploring love,  finding yourself, and letting go of things that may or may not be worth pursuing. The vibes that River brings to the table with this record further the notion that her ingenious music creativity has no bounds or limits. Her sound feels like the long lost days when music was about making anthems or making a statement. It's an incredible record that's sure to leave a long-lasting impression on anyone who hears it.
Opening track "Lonely Hunter"  does a superb job of prepping the listener for the complex but laid back nature that follows throughout most of the record. Even the cover art, which displays a blurry headshot of River, suggests that this is a record with heavy, complex messages. The beat is a dreamy synthesized assortment of sounds accompanied by ocean water over River's majestic voice. The calming nature of the melody makes you want to close your eyes and challenges you to find your happy place.
"Dark Star" stands out on the record as one of my favorites. River channels her inner Courtney Love singing her sultry chorus, "You're my dark star, baby, come and spin me round / be my hotshot ticket to the edge of time." The song has some great electric guitar riffs with a light essence of drums. "Dark Star" holds so much depth and emotional meaning. River expresses that the worst thing that can happen is being in a situation where you love someone who doesn't feel the same way about you – but you still see this person all the time.
The song "Closer" has a solid 80s vibe with a heavy piano keyboard arrangement. River's voice during the ballad holds a strong resemblance to Gwen Stefani. The song explores infatuation and being so overtaken by a person that you want nothing more than to be submerged in their world. It's a great liste,  especially for those who have found a new love.
"Later Flight" is another terrific track that's reminiscent of Tom Petty's "Last Dance with Mary Jane" and Lenny Kravitz's "Are You Gonna Go My Way" to some degree. It's a relatable song the things you would do to get with someone special – a great exploration of love and relationships. It's the feeling of knowing that your partner is on the same page as you.
Overall, Stranger Heart is an enchanting musical experience. Each song feels completely different from the next but still holds a powerful connection to one another. It's like being on a ferris wheel and no matter where you get off, it's a wonderment of exploration. If you enjoy artists like Courtney Love, Joan Jett, or Gwen Stefani, you'll find them rolled into one voice in Jack River. She's definitely an underrated artist that's worth checking out.