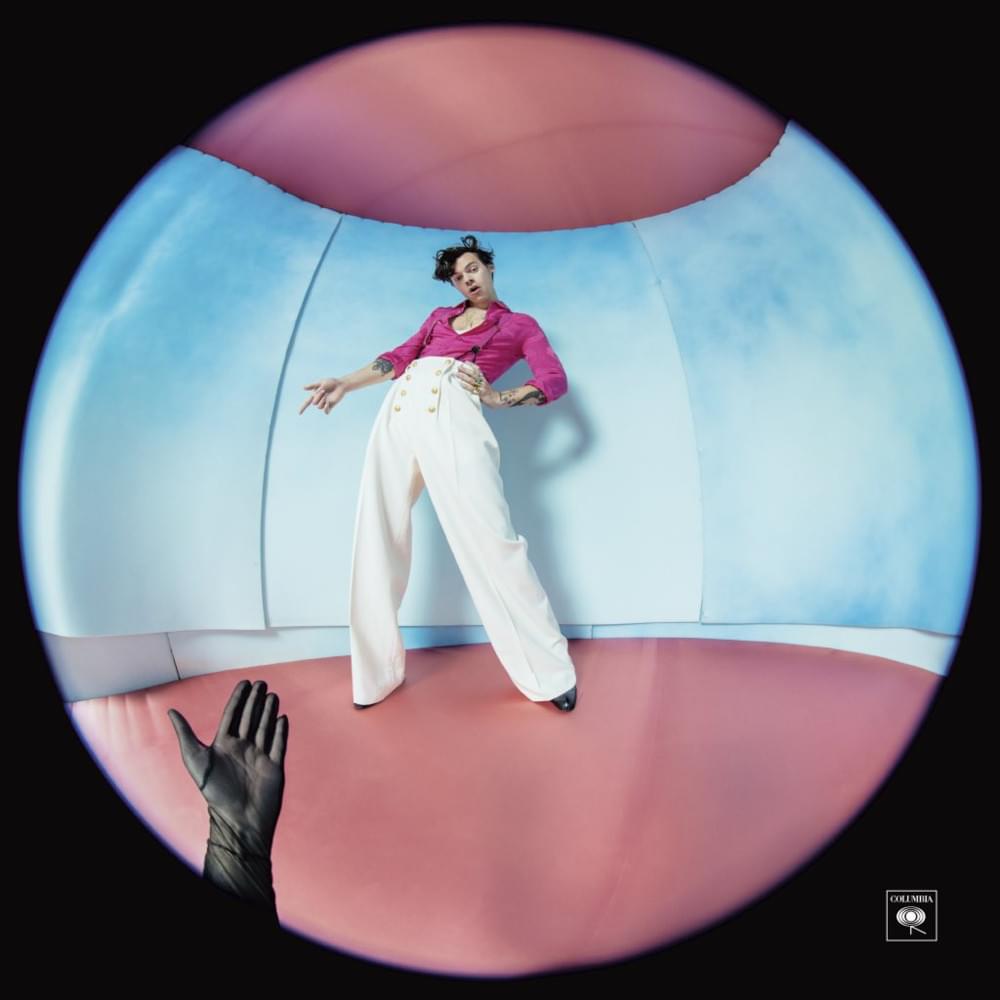 There's been much discussion in the past about the dreaded curse of the boy band artist gone solo star trajectory. For every Timberlake, there's usually an artist whose artistic identity struggles to fully align. When it finally became time for the members of One Direction to move onward, a good portion of the conversation revolved around how each artist would re-introduce themselves to the world of pop culture. In the case of Harry Styles, he made the wise choice of steering away from the trappings of Top 40 pop and instead veered toward vintage rock and soul territory on his most recent outing Fine Line. With this sophomore record, Styles navigates a plethora of moods and reveals a deeper sense of maturity and sophistication than previously encountered.
Fine Line is distinguished most notably by Styles' blend of confessional songwriting and retro influences mixed with a contemporary flair. The biggest question here might not be what is Styles' sound but what isn't as he embraces new-wave, indie, folk, hard rock, and soul, merging them all together with surprising grace and confidence. The record's mission is established early on in opener "Golden" with its lush arrangements and vintage textures that wouldn't feel out of place on a Fleetwood Mac b-side. From there, the record grows more organic and richer with the strutting romanticism of breakout single "Adore You," featuring one of Styles' most passionate performances. Stand-out "Lights Up" manages to combine elements of glam rock and contemporary soul in gleefully ambitious fashion. Sonically, Fine Line casts a broad yet grand scope but still makes time for moments of intimacy such as on the dreamy acoustic folk of "Cherry" or the understated yet emotive ballad "Falling," where Styles delves into a raw examination of a fractured relationship and his own personal flaws.
Lyrically here, Styles indicates a greater sense of vulnerability than on some of his previous work. While his debut record wasn't shy of confessional moments, on Fine Line, his artistic identity feels more fully emerged and his musical and lyrical concerns more well-rounded. Much of Fine Line centers around themes of heartbreak, loneliness, and connection and performance-wise, Styles sounds truly engaged here. On "Falling," his vocal performance demonstrates openness and honesty that's ultimately refreshing. On tracks such as the funky "Watermelon Sugar" and sultry, 70s-esque rocker "She," he's at his most playful and vibrant without losing any sincerity in the process.
Elsewhere, Fine Line also illustrates Style's ability to experiment musically such as with the psychedelic pop of "Treat People With Kindness" and the melancholy-indie of "To Be So Lonely." While some of these experiments come together more effectively than others, the abstract nature of Fine Line allows itself to remain a continuously fascinating and immersive listening experience. Regardless of the setting, Styles is clearly enjoying his musical freedom and that ensures Fine Line is an enjoyable and accessible listen despite its many sonic shifts and styles.
Admittedly at times, Fine Line does attempt to bite off more than it can chew, and its vast array of influences can sometimes introduce uneven tonal shifts, but thankfully, its gusto and humanity help to smooth things over. What could be considered Fine Line's greatest achievement is that Styles has managed to craft the earnest, warm, and dynamic pop record he's always wanted to-  in a highly passionate and artful fashion to boot. While there's still room for growth in his musical identity, and it doesn't land every risk it takes, overall, Fine Line qualifies as an artistic triumph and is a strong showcase for Style's grace, passion, and progression as a performer.  Now that's one direction we can all get behind.
Songs to Spin: "Adore You,"  "Lights Up," "She," "Falling," "Golden"