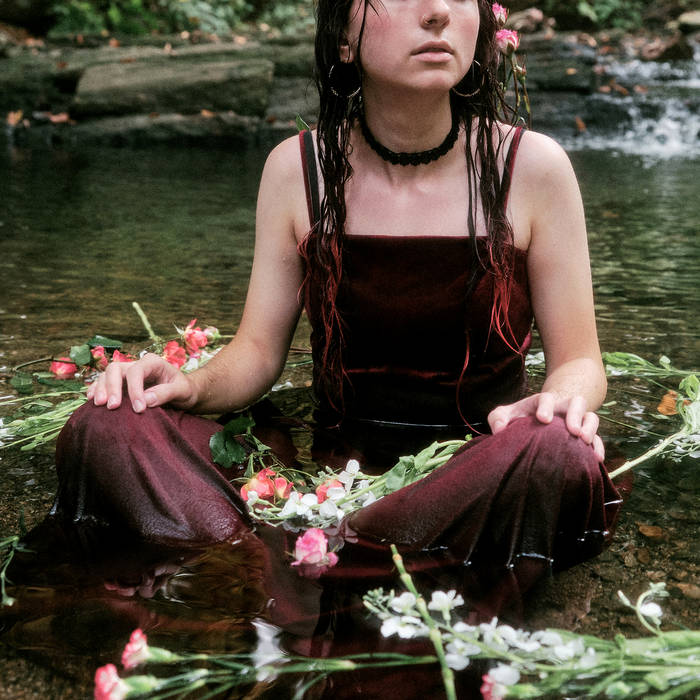 There's nothing quite like the sensation of some raw, visceral, and cathartic indie rock hitting one's eardrums, especially these days in our surreal current circumstances. For Philly-based indie folk/rock singer-songwriter Harmony Woods, her latest record GRACEFUL RAGE is a more than welcome rush to the system with its emphasis on searing and passionate songwriting, commanding performances, and a sound that's at once both intimate and soaring.
As an artist, Woods has been steadily releasing music since 2017 and on GRACEFUL RAGE, her sound truly reaches multidimensional level artistry that's immediately exciting and deeply engaging while exploring some of her most truly resonant and insightful subject matter to date. The propulsive energy and honesty of the subject matter come alive in tracks such as "Rittenhouse" and "Good Luck Rd" which find Woods delving into her brand of visceral yet organic folk rock with genuinely soulful and candid vocal performances. The impact of these tracks draws listeners in and strikes a strong balance between sonic elements, creating a notable sense of momentum in the process.
GRACEFUL RAGE distinguishes itself thanks to the bold nature of its songwriting. This results in some of the album's most penetrating moments such as highlight "God's Gift To Women" which tackles themes of sexism with ferocious bite and sly humor along with some of the record's most vibrant and layered arrangements. Other tracks indicate the more reflective spectrum of Woods' songwriting such as"Holding You To You" and "Easy" which include some of the most tender and sincere writing and performances on the album along with some truly elegant and understated production as well.
What's truly captivating here though is how authentic GRACEFUL RAGE feels in its presentation, which extends to its lyrical and musical choices. Each song finds Harmony Woods examining the experience of being human with a compelling sense of heartache, humor, and humanity – and the results are some of the most genuinely satisfying work of her career yet. It helps also that the music and arrangements are richly crafted and contain layers of space and texture that allow the songs to come alive and present themselves fully without feeling overstuffed or underdeveloped, thus making the album feel remarkably cohesive.
The ability to be transparent and revealing in one's music can be a challenging skill to master. The beauty of GRACEFUL RAGE is how it celebrates this while delivering some truly cathartic and profound indie music in the process. For Harmony Woods, GRACEFUL RAGE represents her most accomplished, mature, and well-rounded effort and further builds upon her already immense potential. Being vulnerable, honest, and candid with your art can look like many things. In the case of Harmony Woods, regardless of where she takes this record, it remains nothing less than graceful – and there's no rage needed for that.
Songs to spin: "God's Gift To Women",  "I Can't",  "Holding You To You",  "Easy", "Rittenhouse"