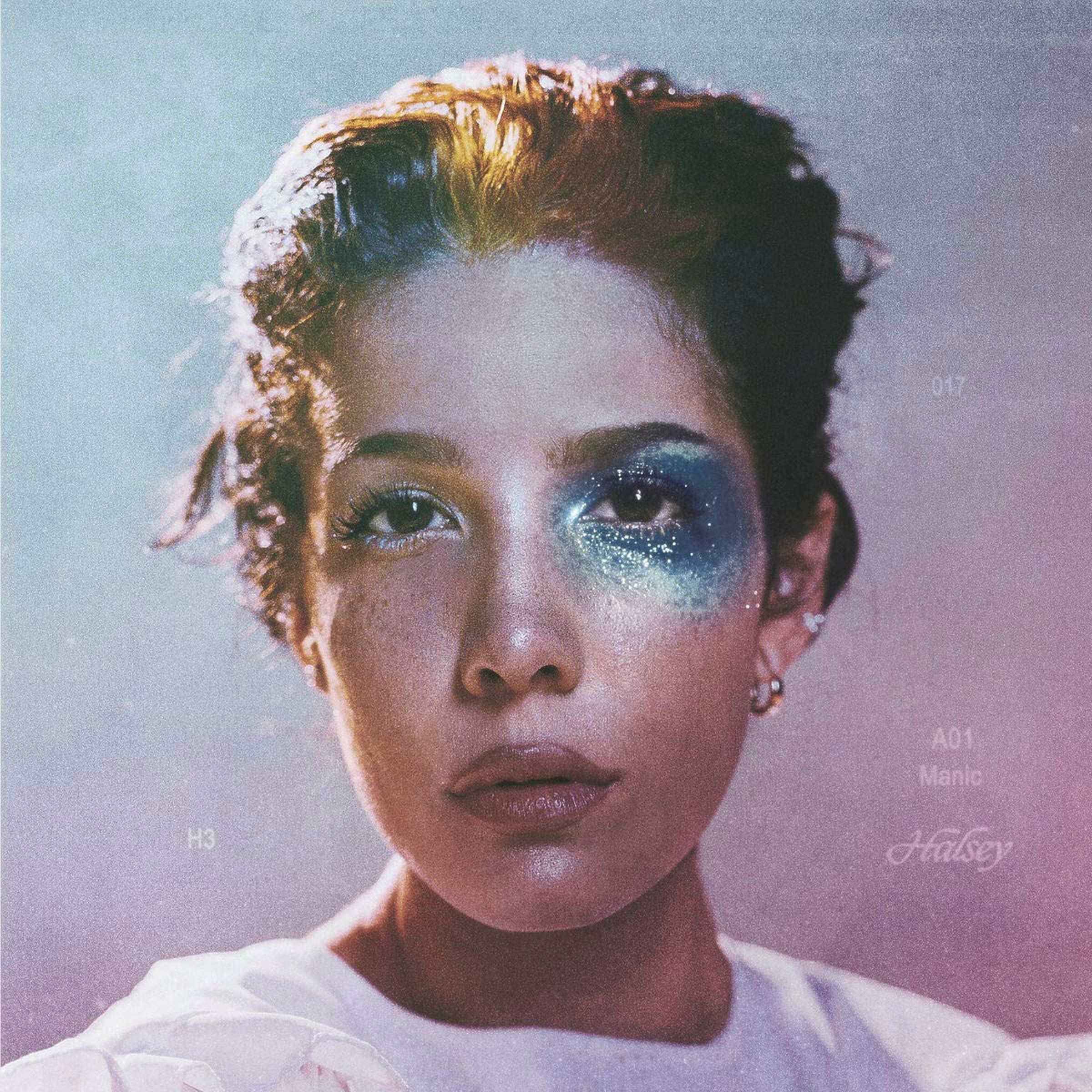 The third album has become a make or break construct for many an artist, and the success and critical impact of it – or lack thereof – can generate much conversation. While some artists manage to tackle this feat with considerable grace, others aren't so lucky and fumble any viable momentum they once had. Thankfully for New Jersey-bred alt-pop superstar Halsey, her latest offering, Manic, dispels any third record malaise and delivers what could be considered her most mature, ambitious, and personal body of work of yet all while juggling a vast array of genres, styles, and emotions in her signature style.
Compared to her two previous albums, Manic pushes away avant-garde concepts and modern pop sensibilities and instead aims for an intimate and stripped-down approach. Halsey bares her soul, examining issues of identity, heartbreak, loss, and self-awareness. Thankfully, her deft sense of pop energy and raw urgency haven't been lost here, allowing each track on Manic to spark alive with pathos and vitality.
Her transparent nature is announced early on with opening track "Ashley" – taken from Halsey's real name – and proceeds to offer a glimpse into her turbulent emotional state. The visceral and organic honesty here displays a newfound level of vulnerability that enhances the resonance and connection of the subject matter. This level of personal depth extends throughout the record and is showcased tremendously well such as on standouts "Clementine" and "You Should Be Sad." Both tracks find Halsey delivering some of her most compelling and human performances. Lyrically, her songwriting contains levels of insight and clarity that weren't present on past records. The emotional layers brought out add real dimension to the subject matter, and "Clementine" with its starling longing and sadness readily stands out as one of the album's most alluring moments.
Elsewhere on Manic, Halsey gives into her grand pop ambitions with charm and swagger such on the sweeping and bitting orchestral number "I HATE EVERYBODY" and the strutting arena rock of "3 am." Both tracks indicate a strong sense of versatility and indicate a sonic vision and scope richer than anything she's attempted before. Genre-wise, Manic dips its foot into folk, indie, k-pop, hard-rock, and alt-pop, all while showcasing Halsey's atmospheric and moody style.
Despite the welcome intensity and scale of these larger numbers, it's the more understated ones that truly allow Manic to achieve its genuine sense of emotional weight and impact. There's a stunning yet affecting simplicity to deep cuts such as "More" and "Still Learning" where Halsey as a performer truly lets her guard down and as a result, allows some of her most accomplished work yet. The key track that truly represents the level of Manic's depth is closing track "929" which could be considered her most personal track to date. The track opens up with Halsey talking about the day she was born then launches into a searing exploration of her personal flaws and insecurities. It's thrilling, heartbreaking, and achingly human and solidifies that Manic is more than just a well-crafted collection of pop songs but a genuine statement.
When it comes to the third album, most artists feel they something to prove. While some succeed more than others, with Manic, Halsey has managed to craft her most daring and accomplished artistic statement thus far. In an era where pop music is defined by so many elements, Halsey reminds us of the most important one – that being human is ok.
Songs to Spin: "929," "More," "Still Learning," "3am," "I HATE EVERYBODY"