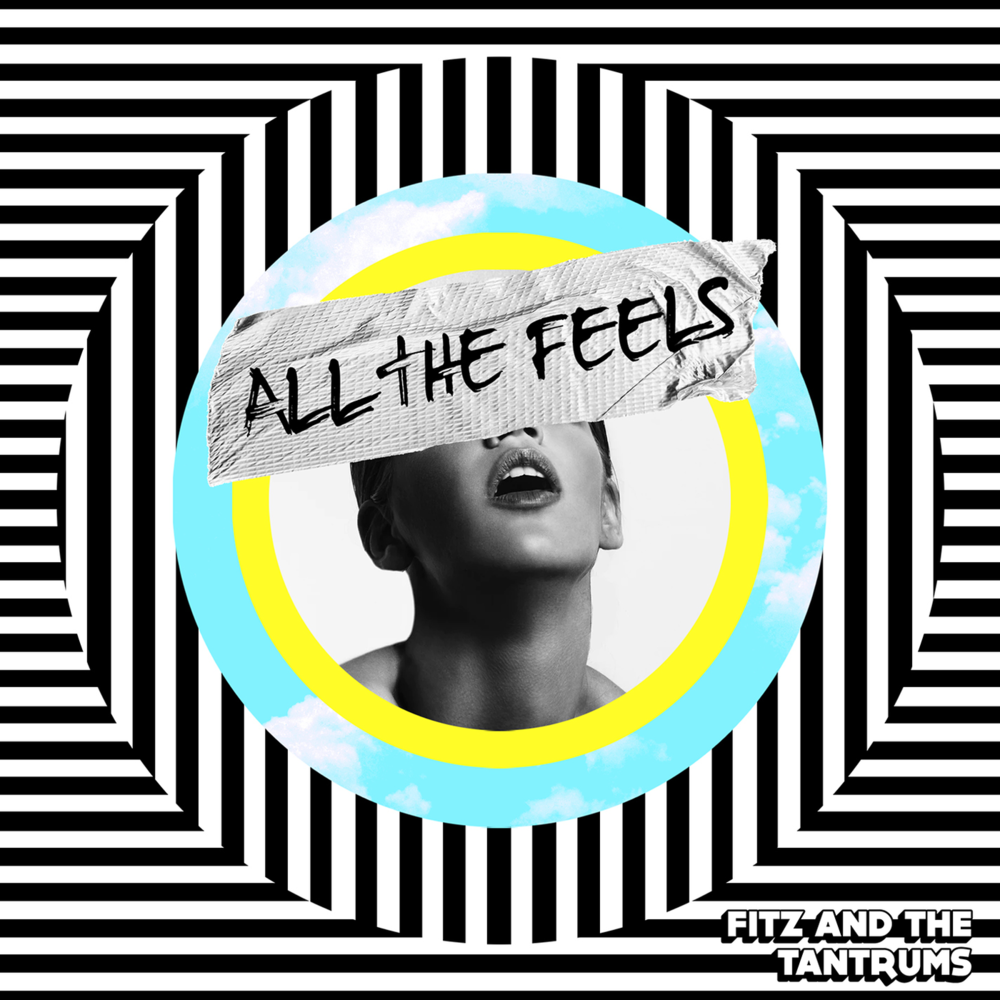 Upon first listen, All the Feels seems like every other Fitz and the Tantrums record – filled with upbeat tracks that are impossible not to dance to. But on their latest release, Fitz and Co. attempt to say more than just an album's worth of delightfully catchy love songs. All the Feels, to put it simply, is about feelings. The songs convey a strong, positive message that all listeners can benefit from, regardless of what they are going through.
The album opens to a promising start with singles like "I Just Wanna Shine" and "1-2-3-4-5-6." However, the rest of the album does not sustain the energy introduced by the opening tracks. This is, in part, due to the fact that the majority of songs are noticeably shorter than those on other albums. The tracks don't have the time to reach a satisfying build, which causes them to feel incomplete and weak in comparison. While they have the potential to be strong, songs like "Don't Ever Let 'Em" ultimately miss the mark and lack the power that the singles have. Another notable departure from previous records comes in the form of an almost complete absence from Noelle Scaggs, whose vocal contributions help create the band's signature sound and are a necessary contrast to Fitz's parts.
Fitz, who turns 50 this year, uses this album as a platform to impart hard-learned wisdom on the younger generations. Instead of lamenting issues of the heart as in previous records, All the Feels takes a more mature turn by tackling relevant issues. From anthems about self-love and confidence ("Ain't Nobody," "Don't Ever Let 'Em") to calls for vulnerability with each other ("I Need Help!" and "Basement"), Fitz promises that all of our feelings are valid and worth sharing. Through infectious beats that are signature of the band, he reminds us that even at our worst, we need each other to stay alive and to be our most authentic selves.
While the record does not convey the full capacity of what Fitz and the Tantrums are capable of, it's still a record that's catchy as hell with an uplifting message. All the Feels invites listeners to explore and celebrate their emotions in a healthy way, which is an absolutely necessary message in today's climate. There are plenty of songs featured on this record that will make for an incredible live performance – which is the best way to experience Fitz and the Tantrums.