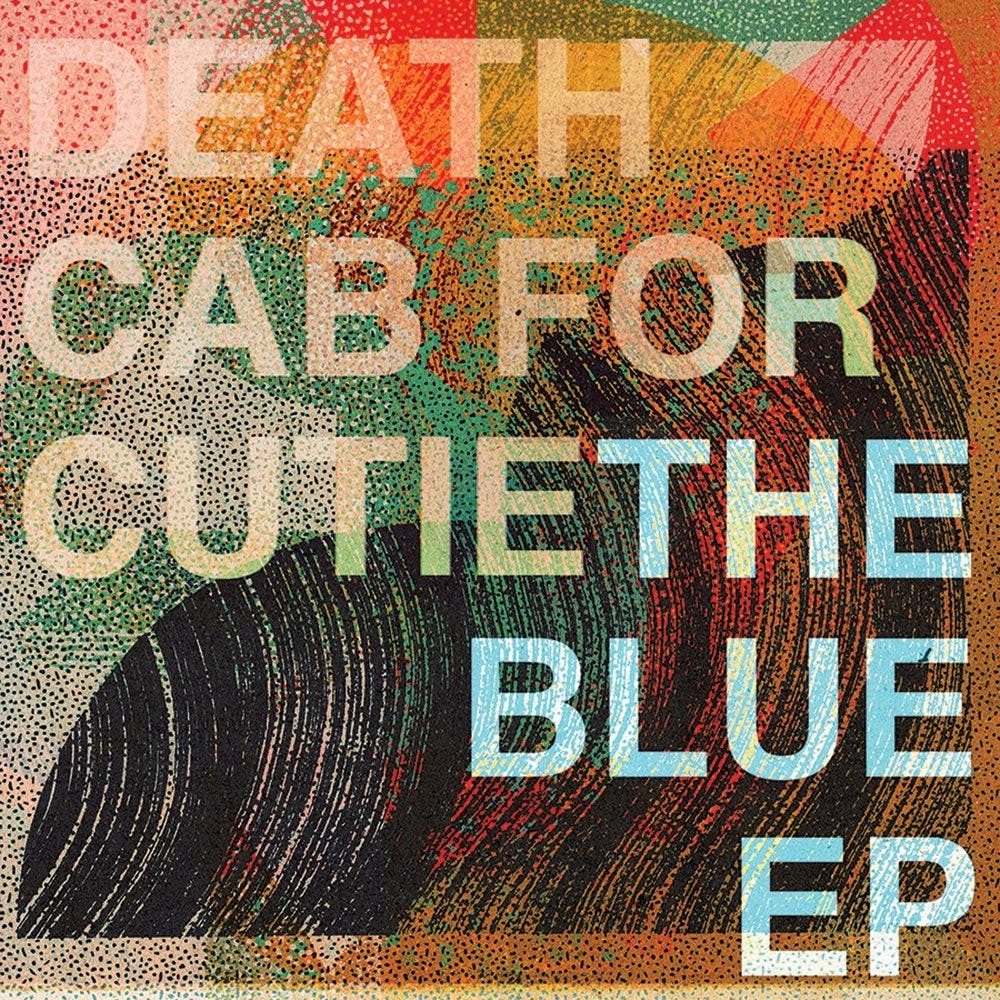 No band has ever had as distinct a sound as Death Cab for Cutie. Between subtle synth-influence and unmistakable vocals to rock-based guitar and undeniably strong bass lines, it's almost indescribable. A year since their last full-length release Thank You For Today, Seattle indie-rock heroes Death Cab for Cutie are back with a five-song EP titled The Blue EP. It's a quick 20-minute listen, but don't underestimate it. It belongs in your heavy rotation.
Track one, "To the Ground" has a bit of an extended intro and a hypnotic bassline that pulls you in and simply won't let go. On the whole, it really reminds me of a more intense "Meet Me On the Equinox." Yes, I'm talking about the Death Cab song off of the hit soundtrack for Twilight – a bona fide masterpiece. While Death Cab is usually incredibly stable in how a track sounds beginning to end, this song is a departure from that consistency. Around the 3:55 mark, singer Ben Gibbard takes the song to a crescendoing high point I certainly didn't see coming and puts a spin on the song. While the departure stands out a bit from the rest of the album, it works and adds a bit of range to an otherwise steady song.
Track two, the lead single, falls a bit flat for me. For reference, "Kids in '99" is a retelling of the story of the Olympic Pipeline Explosion, and while it's right at home with other narrative-heavy Death Cab songs, it lacks some emotion. Lyrically, the imagery is out of this world, but what is Ben Gibbard "thinking 'bout those kids in '99?" Sure, it tells me a story, but it's just that – a story. It's not a plea in the way some Death Cab songs pull at my heartstrings, and it lacks any kind of major emotional aspect. The outro drags a bit here, and it doesn't end as cleanly as other tracks.
Track three, on the other hand, is dripping with feeling. There's something about the guitar in the intro to "Man In Blue" that left me speechless before I had even gotten 30 seconds in. This song highlights Death Cab's propensity for consistency throughout a song – the honesty and tenderness never subside. A quiet ballad, this song is the shortest on the collection, and that works to its favor. Gibbard's crooning vocals really shine here, akin to the way they do on earlier tracks like "A Lack of Color" and "Title and Registration."
"Before the Bombs," the fourth track on the release, has a bit of a grittier feel than anything else on this release. The lyrics, though, are some of the most quintessential Death Cab lyrics I've ever heard: "before the walls came down, we would lie in the summer sun, watching the clouds pass, one by one." The subject matter of the song might be a bit trite, but this song is unmistakably at home on their discography.
The final song on the release, "Blue Bloods," is an interesting one. It opens with synth-based undertones a la 2011's Codes and Keys, but they don't carry throughout the whole song. The instrumentals on this song don't quite match up to the lyrics, which seem like they'd fit more with less rock-based guitars. However, a smattering of lyrics really caught my attention as this song progressed, like "you tied a wish to a balloon, watched it fly into the blue." Don't get me started on the way that Gibbard croons "your photographs were on the news." The longest track on the release, the outro to this track serves as the winding-down of the entire EP. Unlike on "Kids in '99," it works.
If you're like me, you were a bit disappointed with 2018's Thank You For Today, and 2015's Kintsugi. Longtime fans will hear this EP and feel nostalgic for a return to the iconic sound of Death Cab at their cinematic early 2000s heights. New fans will get a taste of what Death Cab sounded like at the peak of their indie-rock takeover. While some parts of this release are on the safe side, they do fall in line with what worked for Death Cab in their prime. They mirror what brought us all to love the band in the first place and bring us back to a time before Kintsugi existed (not my cup of tea, if you couldn't tell). Some people are all for bands changing their sound, but if it works as well as it has for Death Cab for Cutie, why fix what isn't broken?