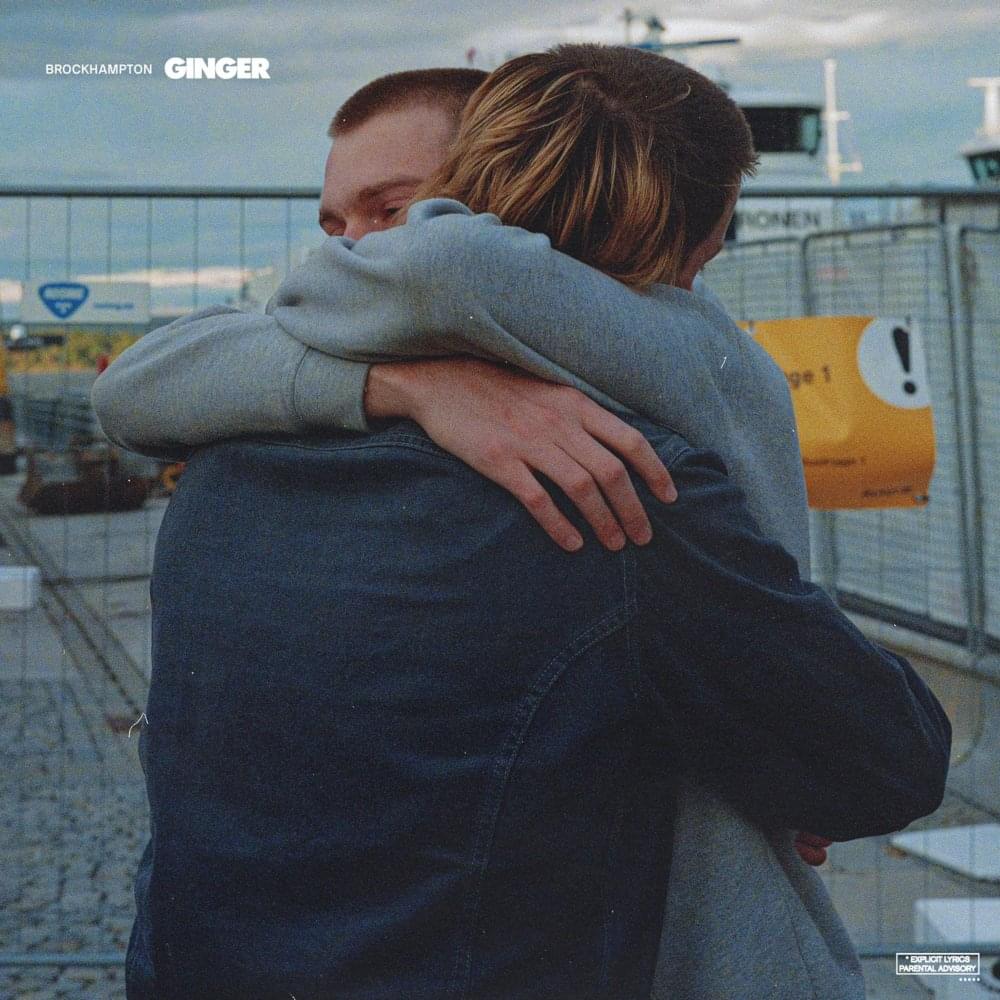 Overnight success stories are a popular myth of the music industry. Each year, we see rising talent appear from seemingly out of nowhere and all but dominate the airwaves. If any group, however, could claim such astronomical success in a short span of time, alternative hip-hop collective Brockhampton can certainly hold claim. Ever since the break-out release of their Saturation trilogy, the collective formed and led by Kevin Abstract have steadily rose in prominence, becoming one of the genre's most controversial and celebrated acts.
Last year, the group made their major-label debut with Iridescence, an album that was recorded amidst significant personal and professional upheavals within the band. Iridescence was the first album recorded without Amer Vaan, one of Brockhampton's founding members who left the group amid personal allegations. A year later, the group return with their fifth release Ginger, a mellower, reflective, and concise record as opposed to the sprawling bombast scope of Iridescence.
What distinguishes the group's latest release from their previous is the new-found level of maturity and unity displayed throughout. On past records, Brockhampton operated as a unit, but more so than ever on Ginger, each member's strengths come into focus. As the group's de-facto leader, Abstract's presence helps to anchor many of the songs here and his songcraft shows true progression on standouts such as "Sugar" and lead single "I Been Born Again," which boast some of his sharpest hooks and lyricism so far. Other members such as fan-favorites Dom McLennon and Matt Champion also get to flex their muscles and truly deliver some of their most accomplished performances as well. Both McLennon and Champion contribute some of the album's most nimble and exciting moments on tracks "Boy Bye" and "If You Pray Right." Elsewhere on the record, members Joba and Merlyn Wood indicate themselves as rising MVPs, honing their wild-card sensibilities into something purposeful and vital. Both illustrate their distinct approach on tracks "No Halo" and also get moments to shine on "Love Me For Life."
Production-wise, Ginger continues Brockhampton's knack for atmospheric, off-kilter, and unique arrangements but with an air of refinement. On this record, the group are embracing elements of genres such as indie, acoustic, R&B, trip-hop, and electronic, all while giving their own signature style. The title track displays an experimental edge as it delves into an electric mood and track "St Percy" calls upon the Houston-style bangers of the early 2000s. The group's fascination with indie is represented on "No Halo" with a soulful hook by Deb Never and a lush yet moody alternative sound. In the past, Brockhampton records took on a vast array of sounds and tones, and Ginger may very well be their most cohesive release so far, with each track blending into another musically and thematically. This allows the listener to gain a deeper connection and demonstrates a notable progression as well.
While Ginger may not have the instant gratification of the Saturation trilogy, over time, it could stand as Brockhampton's most mature and honest body of work. The key track that underlines this is "Dearly Departed," a searing and emotional rollercoaster seemingly detailing the loss of a relationship. The song – which contains powerhouse performances from each member, especially McLennon and Abstract – indicates that Brockhampton are interested in making music not just suited for playlists but moreover the human experience.
Over their past five releases, Brockhampton have edged closer and closer to achieving their highest potential. With Ginger, the group solidify their place as one of the most exciting and dynamic acts around today. The fact that they do so while sounding completely human – now that's real talent.
Songs to Spin: "Sugar," "No Halo," "Dearly Departed," "Boy Bye," "I Been Born Again"