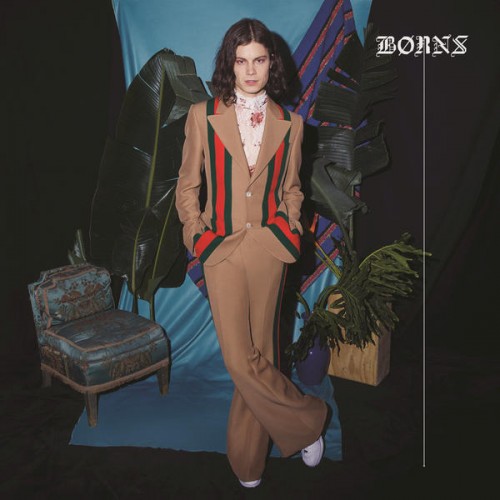 Up and coming synth-pop artist BØRNS (Garrett Clark Borns) has returned with the follow-up album to 2015's Dopamine. Growing in popularity since his first release, BØRNS blends pop and plenty of melodies, paired with his signature vocals – which are part of the driving force behind his music standing out to the masses. Here, we give BØRNS' new record, Blue Madonna, a listen to see how it compares to his debut.
The album opens with a track that should, in some eyes, create the most excitement on Blue Madonna, "God Save Our Young Blood," which features the ever-popular Lana Del Rey. Being someone who is known for her darker atmospheres and floaty, occasionally melancholic but mainly poppy vibe, Del Rey's appearance seems like quite an interesting combination with BØRNS on paper. On the record, however, it doesn't have the expected impact and instead falls quite flat. The song has positive elements, such as the beats when Lana chimes in, but at that point in the track, it sounds more like a Lana song than one of BØRNS' own creations.
The album picks itself up, however, with "Faded Heart" providing more of an upbeat feel before transitioning into a slower, more vocally focused chorus, which creates a pleasant listen. The rock-infused "We Don't Care" is also a welcome turn for BØRNS, as it showcases more diversity in a musical style that can easily become monotonous. It provides a break in the album while still possessing plenty of energy.
Arguably the most sonically interesting track on the record is "Supernatural," which includes a theremin to create a unique sound. BØRNS' vocals on this track laid over a slow, jazz-influenced instrumental make it a standout on Blue Madonna. In a genre as 'safe' as where BØRNS resides, it's nice to see some experimentation with an otherwise rarely used instrument. The rest of the record, however, doesn't bring all that much to the table.
Overall, Blue Madonna demonstrates a development in what BØRNS can offer and has some positive aspects that shine through and bring plenty of enjoyment to fans old and new. That said, there are parts of the album that indicate a lack of real change in BØRNS' sound. We can only hope that BØRNS continues to experiment more with his sound and manages to avoid falling into the trap of being stuck in the same category, which far too many pop artists unfortunately do. The refreshing, standout aspects of the record save it and suggest that BØRNS is on the up and up, bringing promise and excitement for his future.