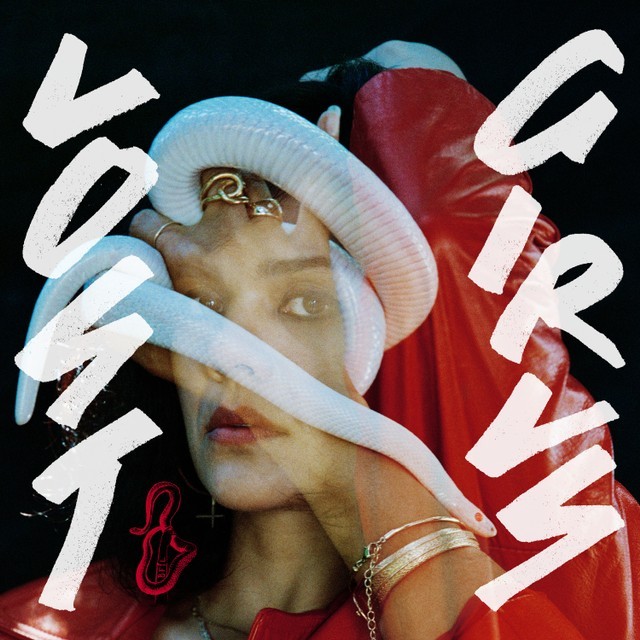 80's nostalgia seems to be in full swing lately.
Thanks to Stranger Things, it seems like the nostalgia train swung from remembering the 90s to being totally radical almost immediately. And music is no exception to this rule.
Synthpop has been a popular genre of music for a while now – from British pop darlings The 1975 and Pale Waves to the endless number of American acts like Walk the Moon, COIN, and LANY, there hasn't been a shortage of keytar-and-saxophone tinged songs for listeners to enjoy.
Of course, at this point, the market is a bit, well, oversaturated. And, admittedly, when I heard the first few bars of the newest Bat For Lashes album Lost Girls, I braced myself.
Would I be able to sit through 38 more minutes of songs like that?
But, shame on me for being so close-minded. Bat For Lashes is not your typical synthpop act – and Lost Girls is a fascinating take on the genre.
If I had to describe this album in one sentence, the knee-jerk conglomeration of words I'd want to throw out would be "it's like, a goth 80s video game."
Luckily, I have more than a sentence to work with.
There is something undeniably morose about this album, almost a photonegative of your typical synthpop album. All the right elements are there, of course. Jazzy saxophones, ambient, light vocals, and keyboards for days and days. But listening to this album in full isn't easy, and is actually quite a depressing listen, meant for laying in your room in the dark, not dance parties.
Aside from the obvious nouveau retraux vibe, Lost Girls also pulls from lo-fi and vaporwave, with its overly fake drum tracks and sparkly synths. In fact, most of the album would fit in on a YouTube 24 hour stream titled "DARK CITY LOVE," especially tracks like "Jasmine," "Peach Sky," and my personal favorite, "Vampires."
In general, Lost Girls is such a great listen because it manages to keep a consistent tone throughout the entire album, while still ensuring every song is different. Never once did I have to check to see if I had moved on to a new song – every song was distinct, but not so different that I was ever shocked by what came next.
And even though the album left me thoroughly bummed out after listening to it, it's the kind of thing I would listen to over and over again, because the songs are actually that good. In the time it took me to write this review, I found myself not only revisiting tracks but wanting to revisit certain tracks, because the first listen just wasn't enough.
And with this and Lana Del Rey's Norman Fucking Rockwell!, it feels like "Sad Girl Autumn" might really be a thing.
Buckle up emo babes – it's almost our time to shine.