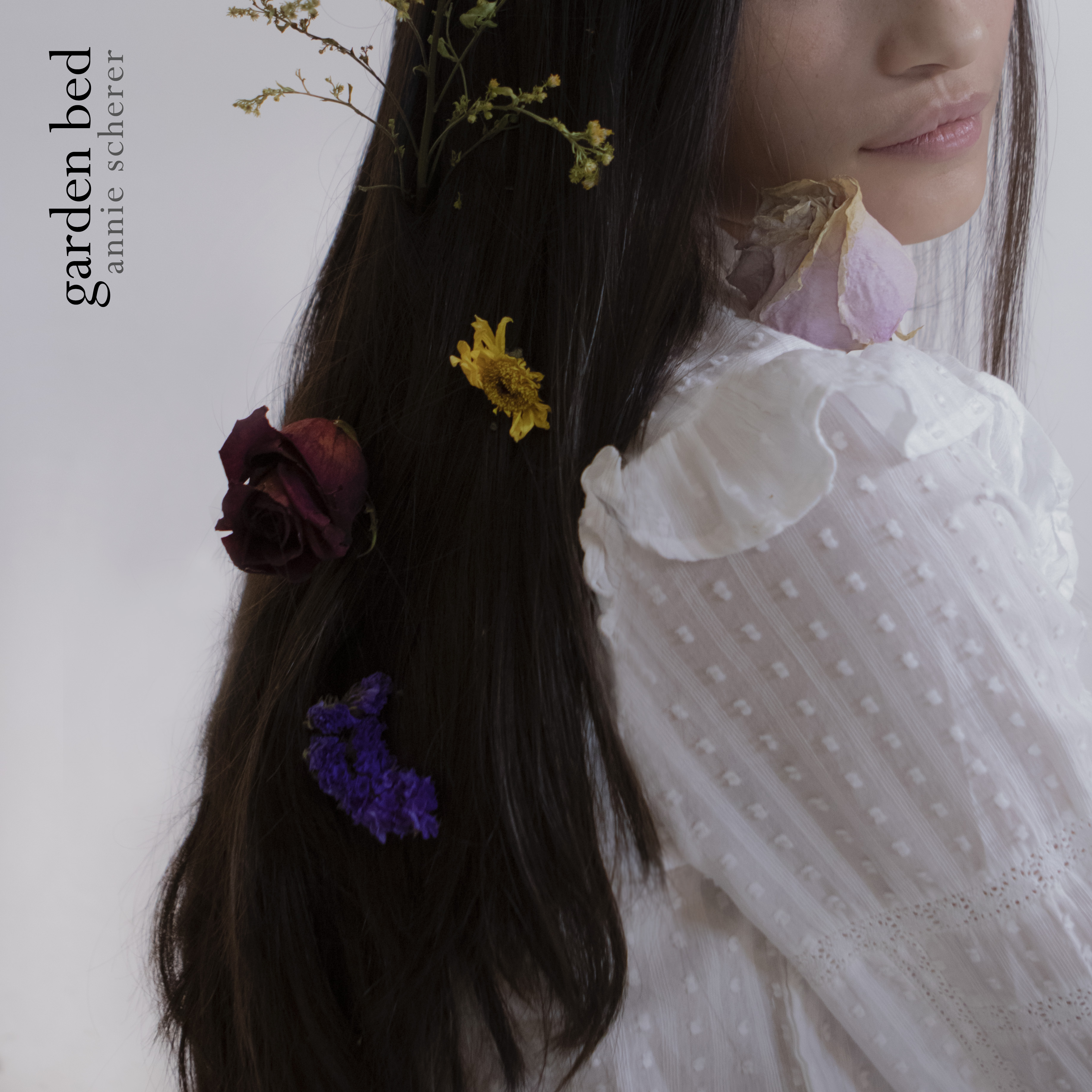 Annie Scherer is watering her garden. The upstate New York native's debut LP, Garden Bed (March 26), features nine piano-driven, confessional alt-pop tracks including prior singles "Take Me Places," "Andy Warhol," and "After Rain," all at least co-written by Scherer. Her vocals are poignant and soaring, her lyrics poetic and evocative of the visual art she cites as an influence along with contemporaries like Lana Del Rey and Lorde.
Recorded over three months in her mother's house, Garden Bed showcases a reflective, self-aware artist embracing life's contradictions and often-intimidating transitions between childhood and adulthood. The album's title comes from a line in "Phases Grow" characterizing an experience of anxiety as a dried-up garden of "wasted dreams." But as Scherer realizes her worries are lies, piano notes fall drop by drop like life-giving water. Woven throughout her introspective work is acceptance of the ebb and flow of emotions, relationships, seasons.
"Take Me Places" opens the record, lilting with possibilities in new beginnings and new relationships. Over the next 40 minutes, Scherer leads the listener through stories and episodes at once hopeful ("After Rain"), painful ("Ashamed"), and self-destructive ("You Know"), arranged with melancholy strings and dreamy chords, releasing them through the cinematic "Kaleidoscope," a lasting peaceful note of finally feeling seen and accepted by another ("You see my heart beating quickly / at 180 from the first time / kaleidoscope and fill my mind"). Phases grow in and out of style, but Scherer ends this one confident she can navigate whatever comes next.
Tracklist:
Take Me Places
Andy Warhol
Phases Grow
After Rain
Baby Blue
Skyline
Ashamed
You Know
Kaleidoscope
Highlights: "Baby Blue," "Phases Grow," "After Rain," "You Know"